We love bringing authors and narrators together here on The Download, and we're especially excited to share today's interview. Author Alan Bradley and narrator Jayne Entwistle bring the historical mysteries starring the irrepressible and enchanting Flavia de Luce to life. The two had never spoken before today's interview, which is hard to believe! They make an excellent team.
"I didn't know that I wanted to be an audiobook narrator . . . I had no idea that would become a major part of who I am and what I do. And it was Flavia who led me there."—Narrator Jayne Entwistle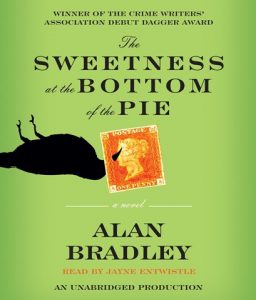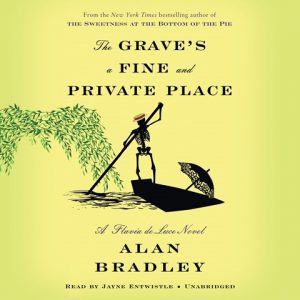 Listeners first met Flavia in THE SWEETNESS AT THE BOTTOM OF THE PIE, and in fact this was not only Alan's first novel, it was Jayne's first audiobook narration. Now the 12-year-old sleuth is on her ninth adventure in THE GRAVE'S A FINE AND PRIVATE PLACE.