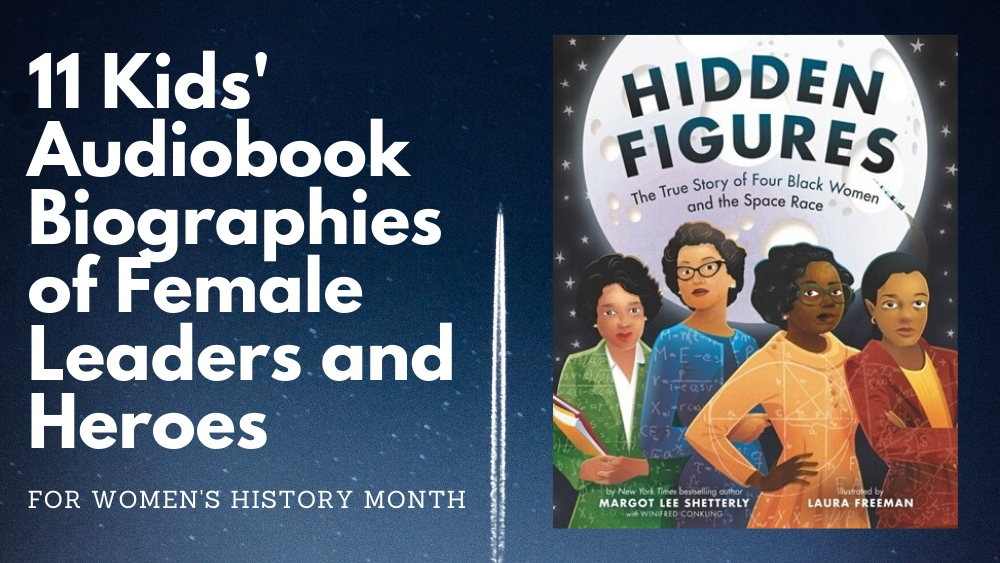 I am celebrating Women's History Month this year with a bunch of new audiobooks celebrating female trailblazers. These are women who bravely spoke truth to power, who didn't listen to their critics — internal or external — and who dared to achieve what seemed impossible. Listen and be inspiried by these women who blazed trails for themselves, for other women, and for all of us.
HIDDEN FIGURES: The True Story of Four Black Women and the Space Race
by Margot Lee Shetterly, Winifred Conkling, read by Octavia Spencer, Margot Lee Shetterly
Weston Woods, Ages 4-6
Octavia Spencer's soft narration evokes the lives of four brilliant African-American women who worked at NASA—Dorothy Vaughan, Mary Jackson, Katherine Johnson, and Christine Darden. Spencer accents words and stresses rhythms to highlight the inequality these women had to overcome before and during their careers.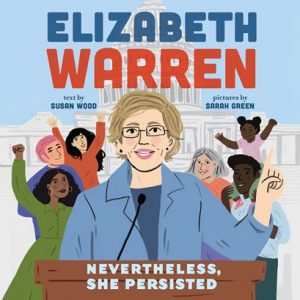 ELIZABETH WARREN: Nevertheless, She Persisted
by Susan Wood, read by Amy Rubinate
Dreamscape, Ages 4-6
In this biography of Senator Elizabeth Warren, Amy Rubinate's clear narration highlights the harder times faced by Warren's family, her love of debate and of using her voice to fight for herself and others, and the influence her experiences had on her ideas of leadership in law and politics.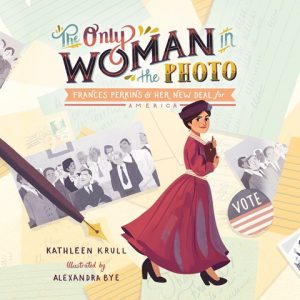 THE ONLY WOMAN IN THE PHOTO: Francis Perkins & Her New Deal for America
by Kathleen Krull, read by Madeleine Maby
Dreamscape, Ages 6+
With even pacing and strong, clear diction, narrator Madeleine Maby gives a compelling performance of this short biography of Frances Perkins, the first woman to hold a cabinet position in the U.S. government. Maby describes the rise of Perkins's career in a calm voice full of conviction that reflects the determination of the inspirational subject.
JUNKO TABEI MASTERS THE MOUNTAINS
Edited by Rebel Girls, read by Traci Kato-Kiriyama
DR. WANGARI MAATHAI PLANTS A FOREST
Edited by Rebel Girls, read by Bahni Turpin
ADA LOVELACE CRACKS THE CODE
Edited by Rebel Girls, read by Fiona Hardingham

MADAM C.J. WALKER BUILDS A BUSINESS
Edited by Rebel Girls, read by Adenrele Ojo
Listening Library, Ages 6+

The editors of Good Night Stories for Rebel Girls have created an inspiring new series of historical novels based on the lives of trailblazing women, brought to life by different narrators. With lively narration, each audiobook highlights the internal and external struggles the women overcame to achieve their ultimate success. Perfect for listeners ages 6 and up.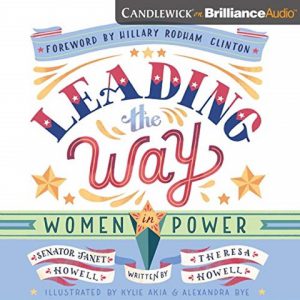 LEADING THE WAY: Women In Power
by Janet Howell, Theresa Howell, Hillary Rodham Clinton [Fore.], read by Cassandra Campbell
Brilliance Audio/Candlewick, Ages 10+

Narrator Cassandra Campbell speaks formally in her compelling performance of this audiobook with biographies of 50 diverse contemporary and historical women in leadership positions in the United States, from Abigail Adams to Kamala Harris.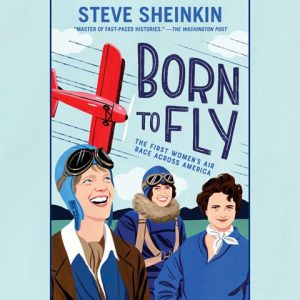 BORN TO FLY: The First Women's Air Race Across America
by Steve Sheinkin, read by Kim Mai Guest
Listening Library, Ages 10+
With a dynamic tone, narrator Kim Mai Guest chronicles the lives of the daring women aviators of the 1920s and their race across America. Listeners will rally around this adventurous group of aerial pioneers who pushed to break new ground.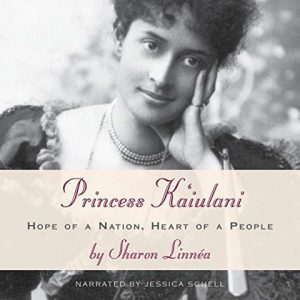 PRINCESS KA'IULANI: Hope of a Nation, Heart of a People
by Sharon Linnea, read by Jessica Schell
William B. Eerdmans Publishing Company, Ages 12+
This biography of the last Hawaiian princess, narrated by Jessica Schell, tells the poignant story of Princess Ka'iulani's short life during the political upheaval that ultimately forced the sovereign nation of Hawaii to be annexed by the United States.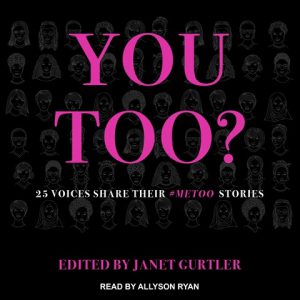 YOU TOO? 25 Voices Share Their #MeToo Stories
by Janet Gurtler [Ed.], Beth Revis, Mackenzi Lee, Ellen Hopkins, et al., read by Allyson Ryan
Tantor Media, Ages 14+

Narrator Allyson Ryan delivers a visceral, sincere performance of this diverse collection of essays inspired by the #MeToo movement. Though this audiobook is intended for teens, adults will also find this collection relevant. An essential listen for anyone looking to gain awareness of sexual assault.