Golden Voices galore are narrating some of February's biggest audiobooks, including new titles from Walter Mosley, Veronica Roth, Rebecca Makkai, and Nic Stone. It's time to fall in love with your next great listen.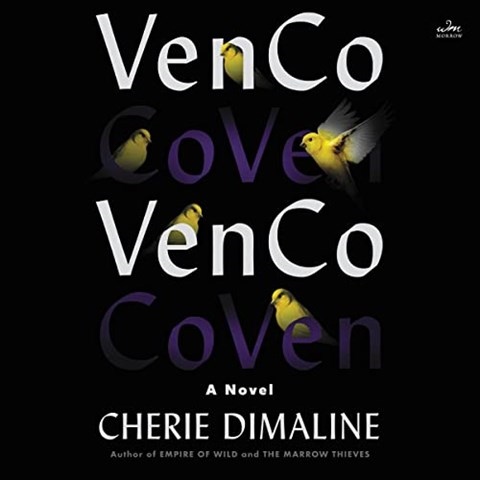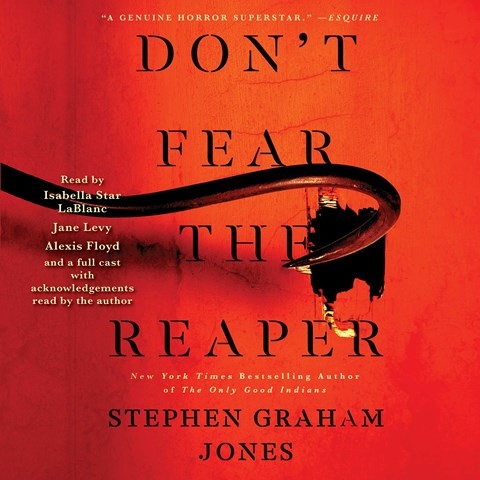 VENCO
by Cherie Dimaline, read by Michelle St. John
Harper Audio
Release date: February 7
Lucky St. James discovers that she's part of a secret community of witches.
DON'T FEAR THE REAPER
by Stephen Graham Jones, read by Isabella Star LaBlanc, Jane Levy, Alexis Floyd, and a Full Cast
Simon & Schuster Audio
Release date: February 7
In this horror sequel to MY HEART IS A CHAINSAW, a convicted serial killer escapes from prison and begins another revenge murder spree.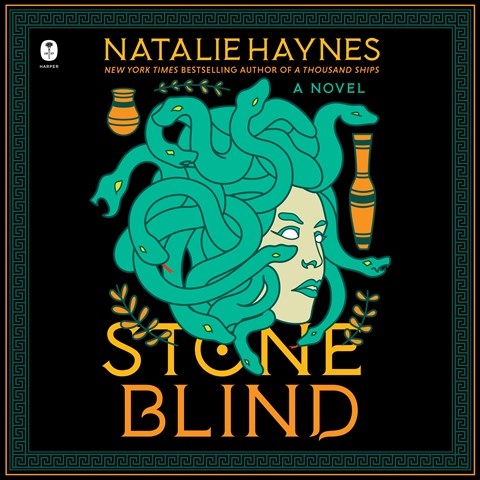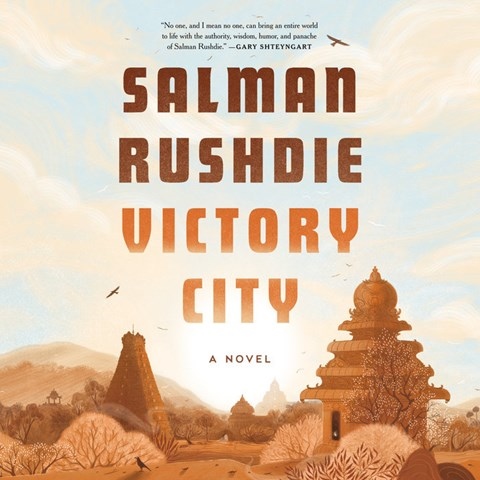 STONE BLIND
by Natalie Haynes read by the author
Harper Audio
Release date: February 7
Haynes returns to Greek mythology to explore the story of Medusa.
VICTORY CITY
by Salman Rushdie, read by Sid Sagar
Random House Audio
Release date: February 7
A woman is given the power to create a great city and then must help it survive and thrive over centuries.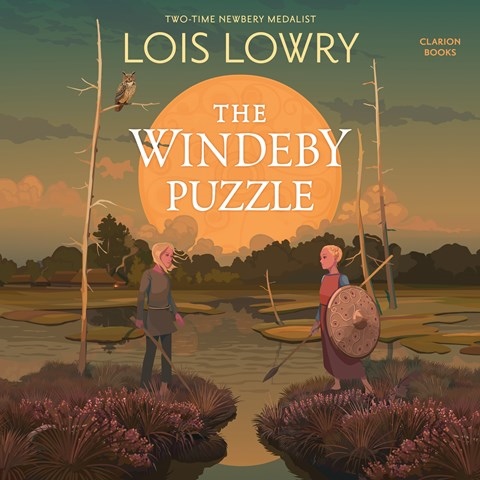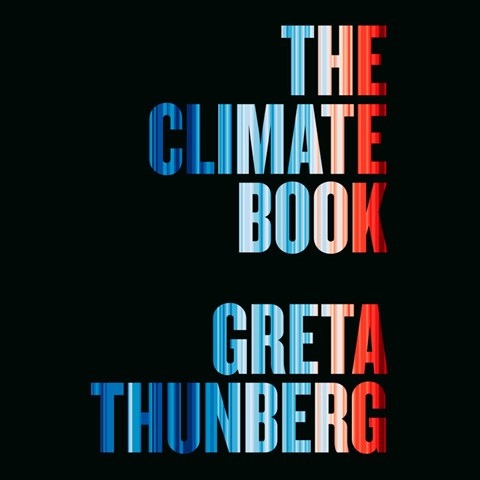 THE WINDEBY PUZZLE
by Lois Lowry, read by Lois Lowry, Lauren Ezzo, Andrew Gibson
Harper Audio, Ages 10+
Release date: February 14
A boy and a girl fight to survive in the Iron Age. Author Lois Lowry, who was inspired by the Windeby bog body, also lends her narrating talents to the audiobook.
THE CLIMATE BOOK
by Greta Thunberg, read by Amelia Stubberfield, Greta Thunberg, Nicholas Khan, Olivia Forrest
Penguin Audio
Release date: February 14
"The facts and the solutions" from young activist Thunberg and climate experts.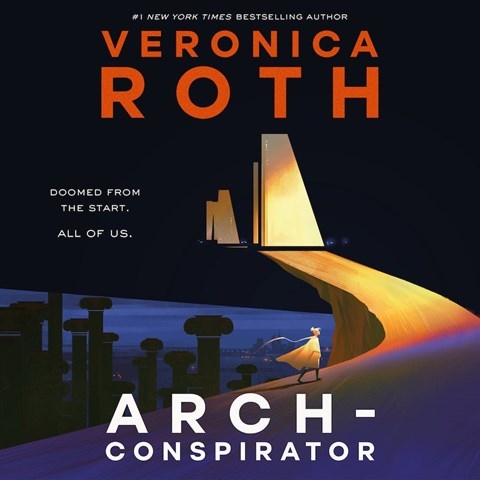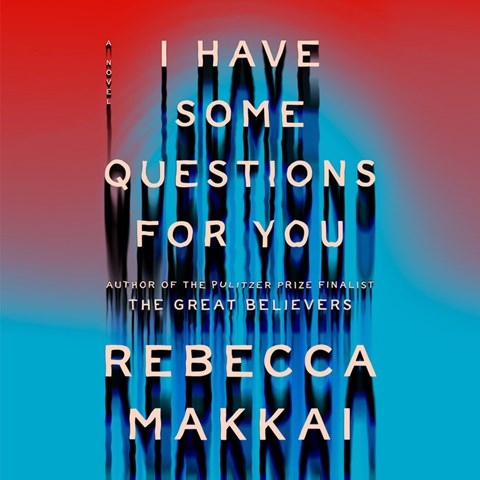 ARCH-CONSPIRATOR
by Veronica Roth, read by Dion Graham, January LaVoy
Macmillan Audio
Release date: February 21
Two Golden Voices narrate this reimagining of ANTIGONE from the author of the DIVERGENT series.
I HAVE SOME QUESTIONS FOR YOU
by Rebecca Makkai, read by Julia Whelan, JD Jackson
Penguin Audio
Release date: February 21
In this novel from Makkai (THE GREAT BELIEVERS), Bodie Kane returns to teach at her boarding school and finds herself re-enmeshed in an old tragedy. Golden voices Julia Whelan and JD Jackson narrate.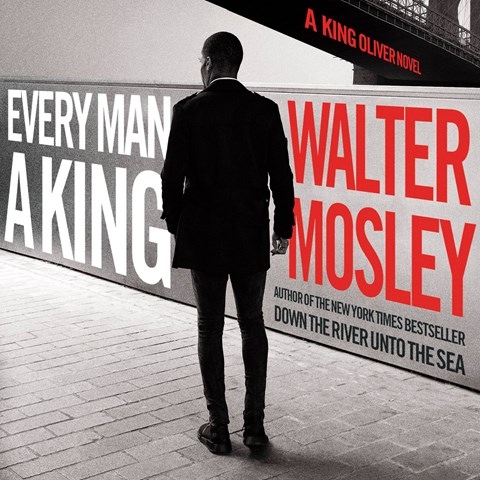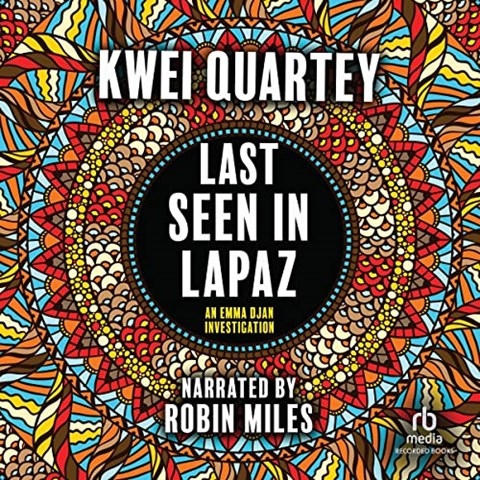 EVERY MAN A KING: King Oliver, Book 2
by Walter Mosley, read by Dion Graham
Hachette Audio
Release date: February 21
Family ties draw investigator Joe "King" Oliver into finding out whether someone has framed a white nationalist for a crime he didn't commit. Dion Graham, who narrated the first audiobook in the series, returns.
LAST SEEN IN LAPAZ
by Kwei Quartey, read by Robin Miles
Recorded Books
Release date: February 23
PI Emma Djan goes undercover to investigate the disappearance of a young Nigerian woman. Golden Voice Robin Miles narrates.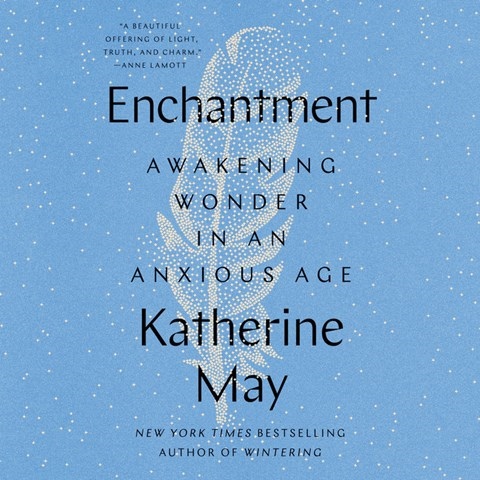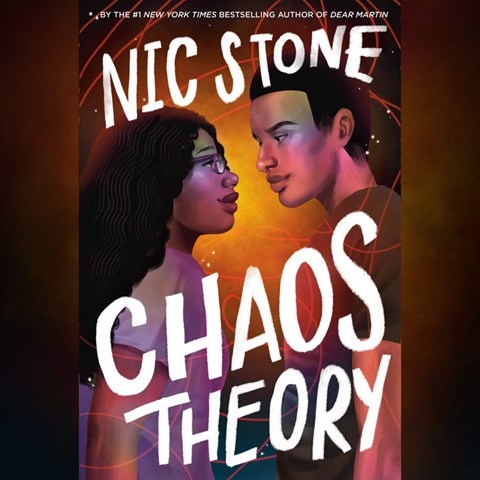 ENCHANTMENT: Awakening Wonder in an Anxious Age
by Katherine May, reader TBA
Penguin Audio
Release date: February 28
The author of WINTERING offers ways for us to discover wonder in our lives.
CHAOS THEORY
by Nic Stone, read by Dion Graham, Nic Stone
Listening Library, Ages 14+
Release date: February 28
Author Nic Stone and narrator Dion Graham team up again for this love story between two teens who are each struggling with mental health.