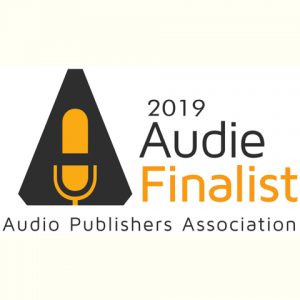 Okay, yes, I generally get excited about the romance audiobooks we recommend in our Tuesday blog posts. When it comes to the titles we choose to feature, I generally follow my mother's rule of thumb — if you don't have anything nice to say, don't say anything at all. So you know that I have warm, fuzzy feelings about pretty much everything that we bring to your attention. That being said, I hope no one thinks I am in any way exaggerating, when I say . . . WOW. The 2019 Audie Award finalists in Romance really stand out. This is such a consistently wonderful group of audiobooks. All the performances are stellar, the underlying works meaningful and realistic, and the productions different and yet equally compelling. I want everyone reading to know that whichever one wins, the others are 100% equal winners in my ears (see what I did there?). If I were you, I'd, you know, skip work for a week, download them all, and go on an epic listening journey that covers the romance genre from corner to corner. Without further ado, let's meet the six finalists.
2019 Audies Finalists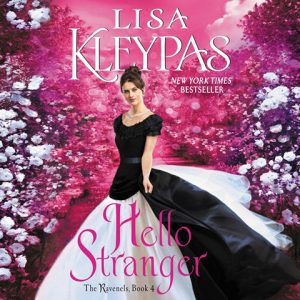 HELLO STRANGER
by Lisa Kleypas, read by Mary Jane Wells
Harper Audio
AudioFile Earphones Awards
Mary Jane Wells is stunningly versatile in this historical romance with nontraditional characters, a female doctor and a detective. Male voices, female voices, accents, even descriptions of surgery. . . . She's crisper than many British narrators (sorry, everyone!), and she's so delightfully arch. Listeners will be rapt.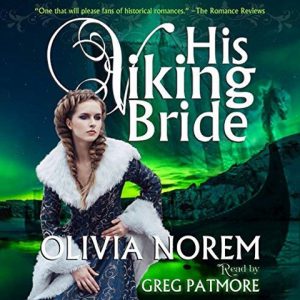 HIS VIKING BRIDE
by Olivia Norem, read by Greg Patmore
Olivia Norem
AudioFile Earphones Award
Greg Patmore excels at this historical romance with the unusual Viking time period and a fiery heroine Aestrid who fights Viking lord Veleif at every turn. Dialogue, the wintry setting, and historical terminology blend seamlessly into the listening experience. Patmore has so much presence — bravo!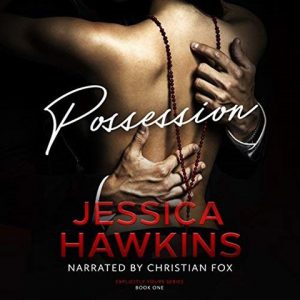 POSSESSION
by Jessica Hawkins, read by Christian Fox
518 Books, Inc.
Hot stuff! Christian Fox sells a modern-day Indecent Proposal plot set on Sunset Strip. Fox has the perfect voice for the suave, wealthy Beau, who tries to put a price tag on his time with Lola. He manages to be both aloof and yearning and to make both believable for listeners. This is some of Fox's best work, and that's saying something.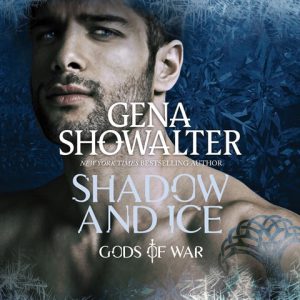 SHADOW AND ICE
by Gena Showalter, read by Melissa Moran, Leo Barnabas
Harlequin Audio
A modern-day woman gets dragged into an epic battle of immortals using Earth as their war zone. Sexy hijinks ensue. Narrator Leo Barnabas is wacky and irreverent in dialogue and manages action-adventure and intimate scenes with equal gusto. Melissa Moran sounds like you or I would, if we were trapped in an epic, immortal conflict — her normalcy grounds the expansive plot and keeps us listening.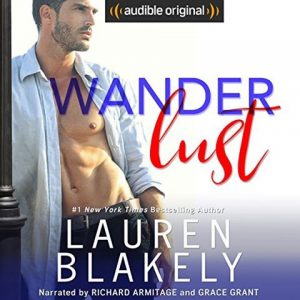 WANDERLUST
by Lauren Blakely, read by Richard Armitage, Grace Grant
Audible, Inc.
What can I even say to describe Richard Armitage's narration? Armitage, as an Englishman in Paris mentoring an American perfumier on her French conversation, delivers each word with care and a deliberate impact. He makes his character Griffin seem both divine and wholly human, in French and in English. Grace Grant is such a fun mix of exuberant American in Paris and dedicated scientist. Add in the Paris setting, and there's nothing missing for romantics.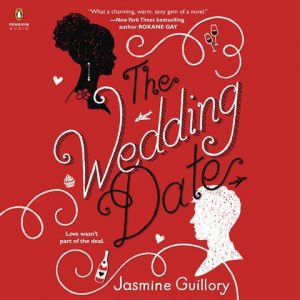 THE WEDDING DATE
by Jasmine Guillory, read by Janina Edwards
Penguin Audio
AudioFile Earphones Award
A notable romance title featuring a long-distance love affair between an African-American political operative and a white doctor, THE WEDDING DATE is a silky-smooth audiobook thanks to the beguiling narration of Janina Edwards. There's not a single rough edge in Edwards's reading — she's clear in all the dialogue, and she switches perspectives with ease. Her confident reading matches the professionalism of Guillory's main character, Alexa.
Get listening, and stay tuned for our coverage of the winning audiobook in our March 5 blog post!