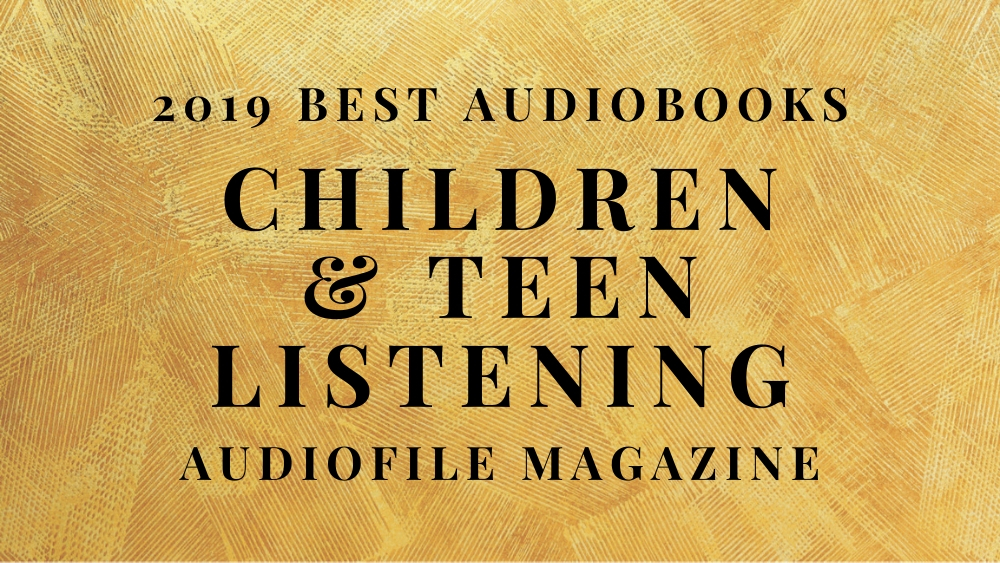 Of all the audiobooks I have listened to this year (almost 100!), the ones on AudioFile's 2019 Best Audiobooks list definitely rise to the top. In the Children's and YA categories, there is something for every listener from age 4 through adult. They are all beautifully written, and the performances make each story a joy to listen to. To echo Elizabeth Acevedo in her interview with AudioFile, these audiobooks make me feel "like these are my homies talking to me in my ear and telling me these amazing tales."
Best Children's & Family Listening Audiobooks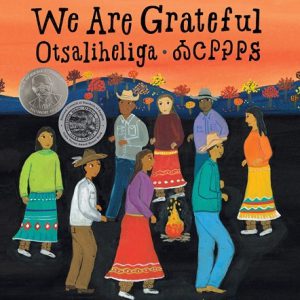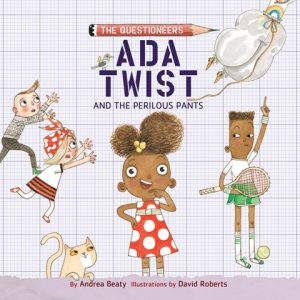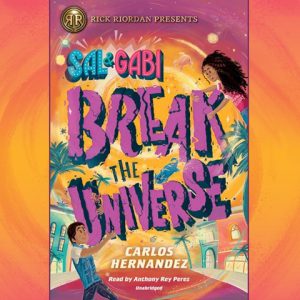 WE ARE GRATEFUL: OTSALIHELIGA
by Traci Sorell, read by Lauren Hummingbird, Agalisiga (Choogie) Mackey, Ryan Mackey, Traci Sorell, Tonia Weavel
Live Oak Media, Ages 4-6
There are so few audiobooks that give authentic voice to Native American life, so this is a welcome listen. Music, sound effects, and pronunciations of Cherokee words create a rich ambiance as five narrators illustrate and define "otsaliheliga," meaning "We are grateful."
ADA TWIST AND THE PERILOUS PANTS
by Andrea Beaty, read by Bahni Turpin
Dreamscape, Ages 6+
In this second story about the inquisitive future scientist Ada, Bahni Turpin's lively narration imbues each character with personality, communicating Ada's curiosity, her parents' exasperation, and her brother's crankiness at being the subject of her experiments.
SAL AND GABI BREAK THE UNIVERSE
by Carlos Hernandez, read by Anthony Rey Perez
Listening Library, Ages 8+
Narrator Anthony Rey Perez really makes me relate to each character as he skillfully interprets the mix of realistic and fantastic events. The fast pace of this funny, compelling listen never lets up.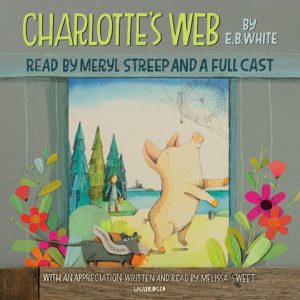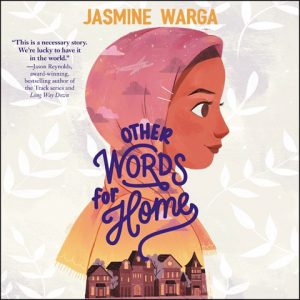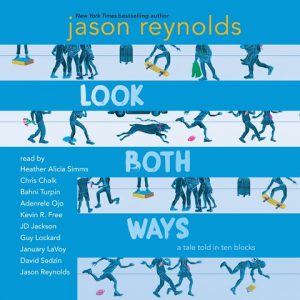 CHARLOTTE'S WEB
by E.B. White, read by Meryl Streep, January LaVoy, Kirby Heyborne, MacLeod Andrews, and a Full Cast
Listening Library, Ages 8+
I never thought any production could surpass author E.B. White's narration of his beautiful writing, but this full-cast audiobook, including the incomparable Meryl Streep, is in a class by itself. Every character bursts with personality and lovable charm.
OTHER WORDS FOR HOME
by Jasmine Warga, read by Vaneh Assadourian
Harper Audio, Age 10+
When I reviewed this audiobook last spring, I recommended it for ALL the awards! Narrator Vaneh Assadourian's rich, lilting voice embodies Jude's mixed emotions as an immigrant struggling gracefully to adjust to her new home and gives sonorous dignity to Jude's Muslim family.
LOOK BOTH WAYS: A Tale Told in Ten Blocks
by Jason Reynolds, read by Heather Alicia Simms, Chris Chalk, Bahni Turpin, Adenrele Ojo, Kevin R. Free, JD Jackson, Guy Lockard, January LaVoy,  David Sadzin, Jason Reynolds
Simon & Schuster Audio, Ages 10+
Excellent performances by ten African-American narrators bring characters to vivid life in ten interconnected stories. Every situation—whether funny, outlandish, sad, or tender—feels genuine, relatable, and full of heart.
Best Young Adult Audiobooks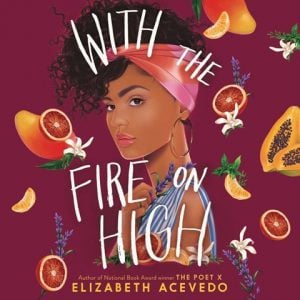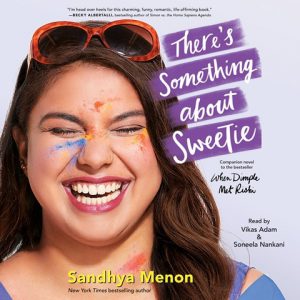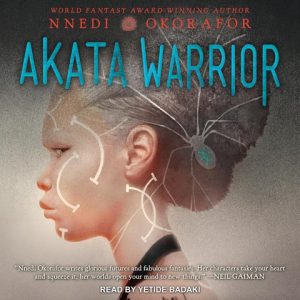 WITH THE FIRE ON HIGH
by Elizabeth Acevedo, read by Elizabeth Acevedo
Harper Audio, Young Adult
Acevedo sounds natural as Emoni, an Afro-Latinx high school senior with a 2-year-old daughter and a gift for cooking in this story inspired by an episode of "Chopped." Read more about this audiobook in Acevedo's interview.
THERE'S SOMETHING ABOUT SWEETIE
by Sandhya Menon, read by Vikas Adam, Soneela Nankani
Simon & Schuster Audio, Young Adult
Authentic narration blends family dynamics with Ashish and Sweetie's choices as they begin a series of parent-arranged dates in this standalone sequel to WHEN DIMPLE MET RISHI. Narrator Vikas Adam shows Ashish's growth as he gets to know Sweetie, while Soneela Nankani balances Sweetie's desire for respect with her family's expectations.
AKATA WARRIOR: Akata Witch, Book 2
by Nnedi Okorafor, read by Yetide Badaki
Tantor Media, Young Adult
Continuing after AKATA WITCH, Yetide Badaki's dynamic voice is again mesmerizing and immersive in this fantasy-adventure story of Sunny, an Igbo-American albino girl with the juju needed to save humanity. Learn more about Okorafor's inspiration for her audiobooks in our interview with the author.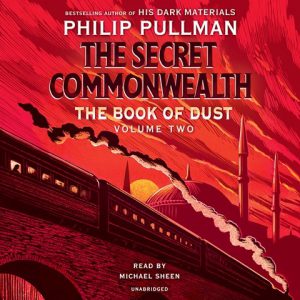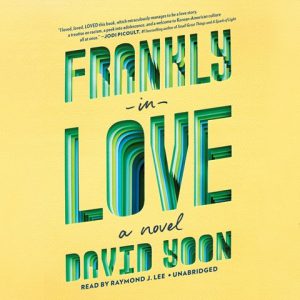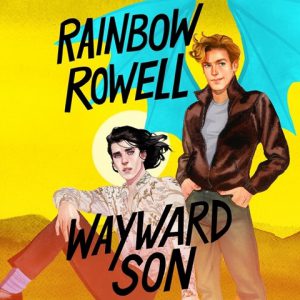 THE SECRET COMMONWEALTH: The Book of Dust, Volume 2
by Philip Pullman, read by Michael Sheen
Listening Library, Young Adult
With the HBO series "His Dark Materials" and this sequel to LA BELLE SAUVAGE, Lyra's many fans have lots to be excited about. As he did in Volume 1, Michael Sheen throws himself wholeheartedly into the narration. Listeners will be on the edges of their seats right up to the cliff-hanger ending.
FRANKLY IN LOVE
by David Yoon, read by Raymond J. Lee
Listening Library, Young Adult
With an emotionally and culturally authentic performance, narrator Raymond J. Lee fully inhabits funny, endearing, intelligent Korean-American teenager Frank as he navigates his senior year of high school.
WAYWARD SON: Simon Snow, Book 2
by Rainbow Rowell, read by Euan Morton
Macmillan Audio, Young Adult
I loved the first Simon Snow audiobook, CARRY ON, and am so happy to report that this sequel should not disappoint even the most ardent fans. Euan Morton again brings his exceptional narration skills to familiar characters: posh vampire Baz, fast-talking wizard Penelope, and de-magicked Simon, and also introduces a new group of American wizards, vampires, and Native-inspired creatures.