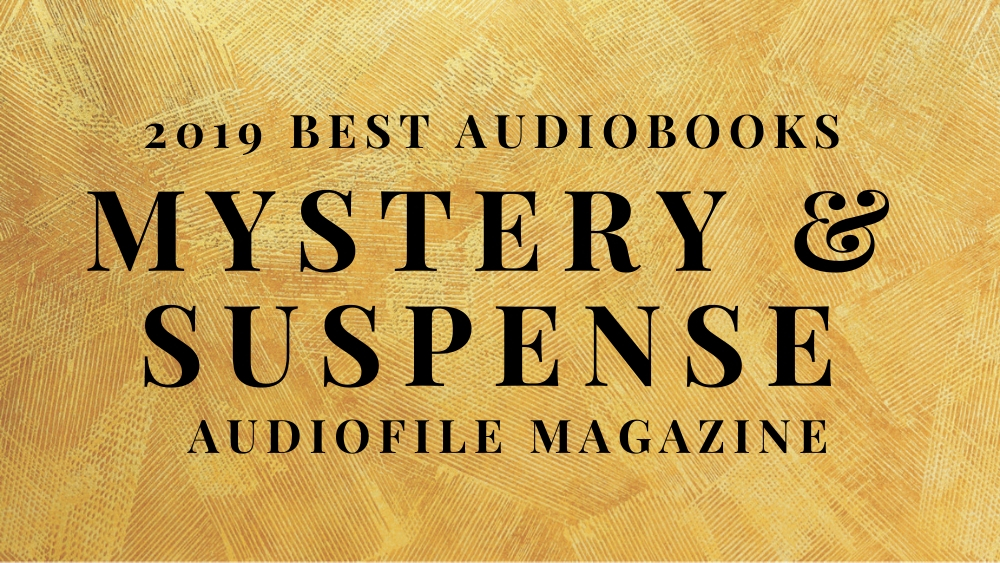 Congratulations to the winners of the 2019 Best Mystery & Suspense audiobooks! What I find most interesting about these audiobooks is the diversity of subgenres represented, from spy thriller to police procedural, private investigator, and domestic suspense. They unfold in very different locations—from bustling New York City to Berlin, London, the back country of Texas, and beyond. What they have in common is that they're all powerful stories performed by super talented narrators. Audiobook mystery fans, this is your opportunity to expand your listening list.
Let's start in my hometown, New York City. In RUN AWAY, author Harlan Coben delivers intense domestic suspense that takes us into New York's seedier side with a father in search of his drug-addicted daughter. The book is narrated by actor Steven Weber, who is also the voice for Coben's Myron Bolitar series and several of his other standalones.
HEAVEN, MY HOME, the second in Attica Locke's Highway 59 series, takes listeners a world away from New York, to East Texas. JD Jackson returns to perform black Texas Ranger Darren Mathews and the folks, black and white, young and old, male and female who create the dramas in Mathews's world. For more on Jackson, check out the interview on the Behind the Mic with AudioFile Magazine podcast, coming next Monday.
AMERICAN SPY, the first novel for author Lauren Wilkinson, is read by Bahni Turpin, a 2019 Golden Voice. The action grips listeners from the start with an unusual protagonist, a black single mother protecting herself and her young twin boys. Oh, and by the way, she's also a spy.  What an intriguing take on the spy novel. Turpin embodies the main character as well as the children, men, and women from several countries who people the story. I'm looking forward to more from this author.
In THE MARYLEBONE DROP by Mick Herron, narrator Gerald Doyle, who seems perfectly matched for this short audiobook (approximately 2 hours), gives us a spy story which is initiated with a "drop"—a traditional pass-off of information, allowing us a view into the backrooms of agent handling. Doyle is a male narrators who has mastered voicing female characters.
BIG SKY, the fifth installment in Kate Atkinson's Jackson Brodie series, is narrated by Jason Isaacs. Earlier entries in the Brodie series have been adapted for a BBC series called "Case Histories" starring Isaacs, so he knows this character. The audiobook, which takes place in England and on the Continent, features Brodie, ex-police officer, now private detective and father to an appropriately obnoxious teenage son. Isaacs has a deep, gravely voice for Brodie and flexes for the female characters, as well as for Brodie's teenage son.
One more Europe-centered book on the list, THE ACCOMPLICE by Joseph Karon, is narrated by Jonathan Davis. Listening to Davis perform the emotionally intense dialogue between Holocaust survivor Max and his young American nephew Aaron is a testament to why Davis earned an Earphones Award for this audiobook. Davis's distinct voices for the characters of different ages from different countries makes this a serious and totally compelling listen.
After listening to these audiobook winners, I can say that I appreciate and am in awe of the choices made for 2019 Best Audiobooks. And for any mystery audiophiles on your gift list,  you'll surely find a perfect match among these winners.