The Audies Gala dazzled—the gowns, the world of audiobook stars, the excitement, the energy! All this turned me into a super gawking fan girl.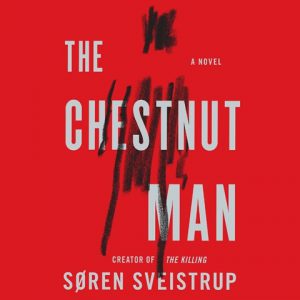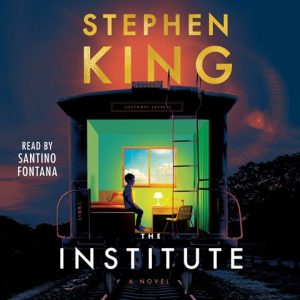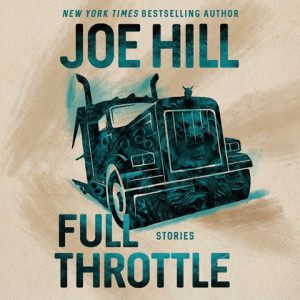 Having discussed the finalists in the Mystery and the Thriller categories in my last post, I am delighted to report that the winner in the Mystery category was THE CHESTNUT MAN by Søren Sveistrup, narrated by Earphones Award winner Peter Noble, who has recorded over 300 bestselling audiobooks and audio dramas.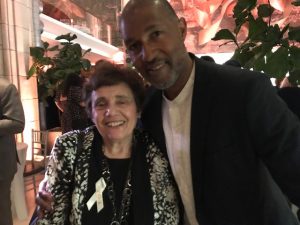 Another highlight for me was starting off the evening by getting a picture with award winning narrator Dion Graham, a finalist in several categories, including Thriller/Suspense for BLOOD IN THE WATER. If I was running my own awards, one of the finalists for Best Male Narrator would surely be Dion Graham. I learned to really appreciate his smooth, rich delivery in Walter Mosley's books, as in TROUBLE IS WHAT I DO.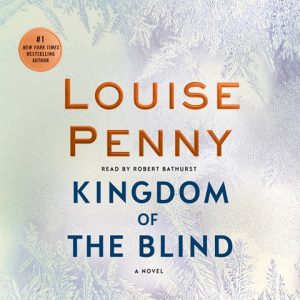 Speaking of Best Male Narrator, this year it went to Robert Bathurst for Louise Penny's KINGDOM OF THE BLIND. While Robert Bathurst was not there to accept the award, the person who accepted on his behalf mentioned what a recognition this was for Bathurst having stepped in to narrate a well-established series previously performed by the late Ralph Cosham.
The wonderful thing about the Audies is getting a peek into the sheer excitement and collegiality of the audiobook community. During the presentations I had the pleasure of sitting next to Earphones award winning narrator Cris Dukehart. Check out Cris's narrator spotlight. She has narrated everything from mystery to romance to non-fiction. She and another table-mate, Earphones award winner Erin Bennett, recently collaborated on a new audiobook by Candice Fox, GATHERING DARK. Fox is one of the authors that came to my attention when researching up and coming mystery/thrillers from Australia.
And finally, I must mention one more highlight for me was the opportunity to see my AudioFile Magazine colleagues, including Emily Connelly and Robin Whitten.
All in all, an outstanding evening!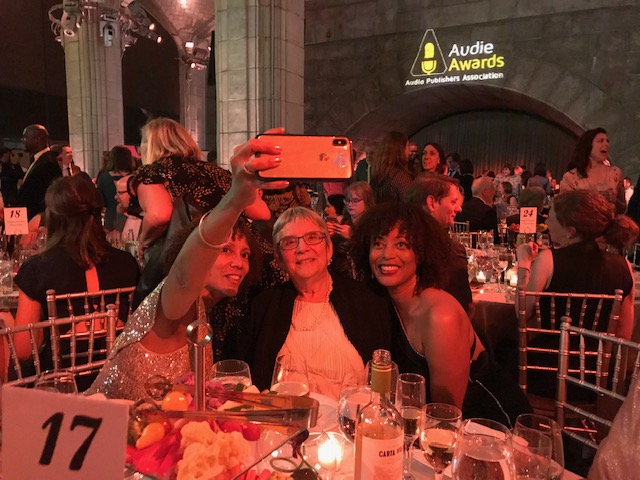 Top photo and Stephen King's photo by Max Flatow Photography.