AudioFile's 2021 Best Biography & History Audiobooks provide listeners with a stirring range of experiences. Listen to a compelling narration of the lives of Japanese Americans at home and abroad during WWII, an outstanding full-cast narration of a community history of African American people, and more.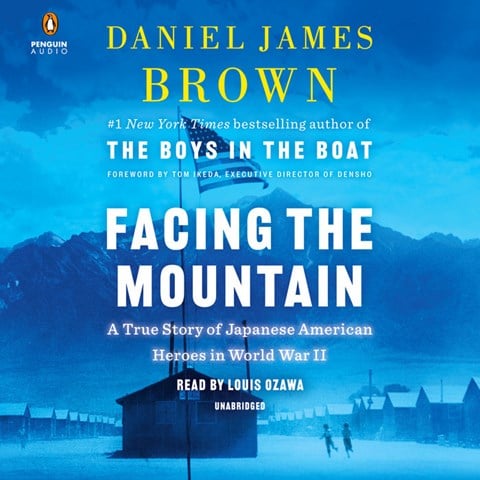 FACING THE MOUNTAIN: A True Story of Japanese American Heroes in World War II
by Daniel James Brown, read by Louis Ozawa
Penguin Audio
AudioFile Earphones Award

Louis Ozawa narrates this true story about Japanese-Americans at home and abroad during WWII. He modulates between hope and despair with the deftness of a film composer. These heartbreaking stories shine a much needed light on the way those of Japanese heritage were treated during the war, and Ozawa's deft narration makes them even more compelling and hard to forget.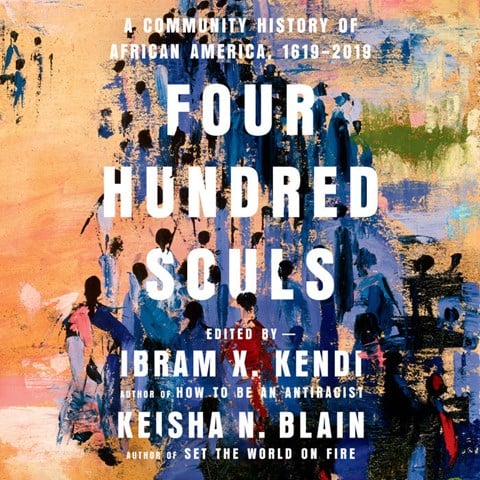 FOUR HUNDRED SOULS: A Community History of African America, 1619-2019
by Ibram X. Kendi, Keisha N. Blain [Eds.], read by JD Jackson, Kevin R. Free, January LaVoy, Robin Miles, Dion Graham, Angela Y. Davis, Nikole Hannah-Jones, and a Full Cast
Random House Audio
AudioFile Earphones Award
An outstanding cast brings these essays and poems vividly to life. Ninety entries, including 10 poems, encapsulate the African-American experience from 1619 to 2019. The authors tell stories both little and well known that together give the listener a symphony of voices that bring the complex, often horrific, history of Black people in the U.S. into relief.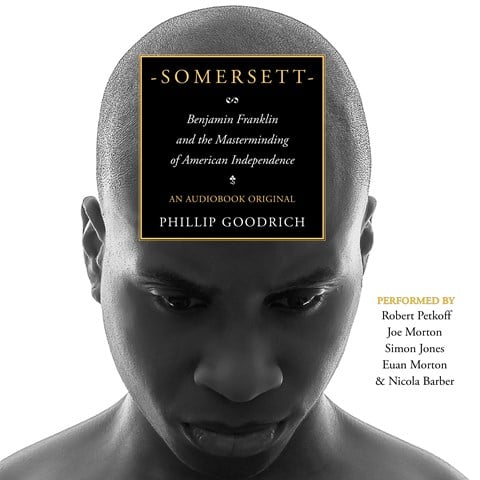 SOMERSETT: Benjamin Franklin and the Masterminding of American Independence
by Phillip Goodrich, read by Robert Petkoff, Joe Morton, Simon Jones, Euan Morton, Nicola Barber, Phillip Goodrich [Note & Afterword]
Phillip Goodrich
AudioFile Earphones Award

With a sense of unbound curiosity, narrator Robert Petkoff narrates this fascinating account of the background and backroom dealings that crafted and sustained the American Revolution. The story centers on Benjamin Franklin, who dedicated the second half of his life to wresting the Colonies from England. Along the way, a 1772 judgment gave a single enslaved man, James Somersett, his freedom, creating a devastating dichotomy between abolitionist New England's creed and what the South viewed as "property rights."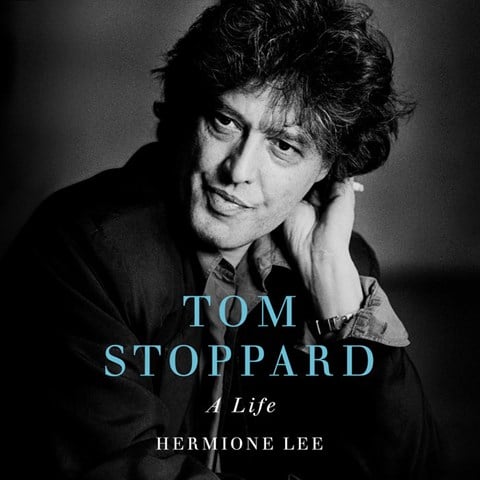 TOM STOPPARD: A Life
by Hermione Lee| Read by Steven Crossley
Random House Audio
AudioFile Earphones Award
British actor Steven Crossley delivers Hermione Lee's thorough investigation of playwright Tom Stoppard's life, covering his early years—his escape from Nazi Germany to England at the start of WWII—and leading to his eventual recognition as a renowned British playwright. From ROSENCRANTZ AND GUILDENSTERN ARE DEAD (1966) to TRAVESTIES (1974), each play is given careful scrutiny, and, thanks to Crossley's narration, each is approachable.
TONY HILLERMAN: A Life
by James Morris McGrath, read by George Guidall
Recorded Books
AudioFile Earphones Award

Narrator George Guidall's weathered timbre, raspy but gentle, conveys the wisdom, strength, and vulnerability that illuminate Hillerman's characters. Guidall's performance of McGrath's biography is a kind of capstone. Before he published his first novel, Hillerman had already served in WWII; then he became a successful reporter and journalism professor, teaching students that clear writing demands that "each word tell."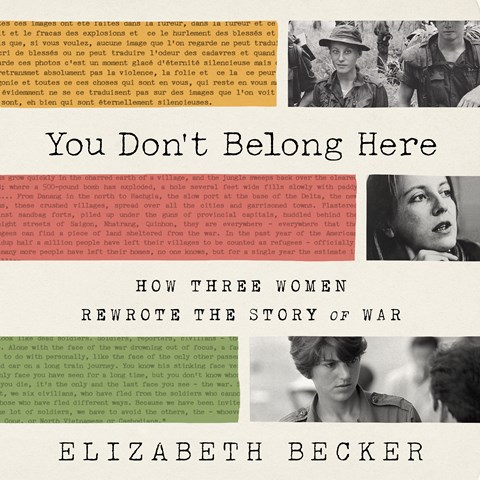 YOU DON'T BELONG HERE: How Three Women Rewrote the Story of War
by Elizabeth Becker, read by Lisa Flanagan
Hachette Audio
AudioFile Earphones Award
This is an extraordinary audiobook about four extraordinary women who were war correspondents—the three women who are the subject of Becker's book, as well as the author herself. Adding to the remarkable story of these groundbreaking journalists is the skill of narrator Lisa Flanagan, who is pitch-perfect throughout this account of the trailblazers. She moves from harrowing action on the battlefields of Vietnam to the high-society backgrounds of two of the future journalists.