The best sci-fi and fantasy audiobooks can take you on a ride that is both otherworldly and unbelievably believable. These enticing audiobooks, brought to life thanks to dynamic performances, offer alternate worlds, magical beings, and powerful forces beyond our reckoning—and they might be just the escape we need from tough times.
With the holidays at our feet, it's also a time for giving gifts. These 2021 Best Science Fiction & Fantasy audiobooks showcase a variety of twists and turns for your (or someone else's) listening pleasure. Definitely an audio experience worth sharing with others!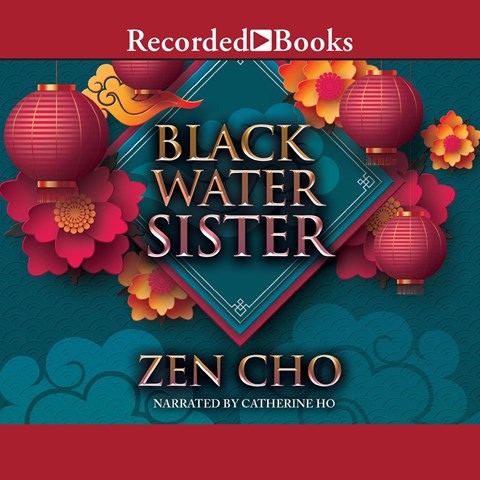 BLACK WATER SISTER
by Zen Cho, read by Catherine Ho
Recorded Books
AudioFile Earphones Award
In this Malaysian setting, Jess realizes that there is much more happening beyond the voice in her head. Through her grandmother, she learns about her family and a lively spiritual world. The strength of Ho's narration between characters is SPOT ON! There is a thrill in her tone and tempo, which seamlessly moves the story along.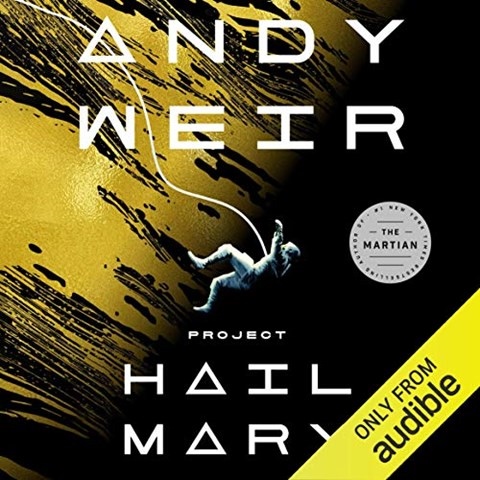 PROJECT HAIL MARY
by Andy Weir, read by Ray Porter
Audible, Inc.
AudioFile Earphones Award
This sole survivor far from his home planet, Earth, is now awakened to the task of remembering what his mission is and how to make sense of his surroundings. Porter's impeccable cultural accents and ability to capture the essence of the spacecraft survivor work for this audiobook. This space opera pushes the envelope and plausibly draws the listener into this fantastical experience. Listen to Ray's interview on the Behind the Mic podcast for more on the audiobook.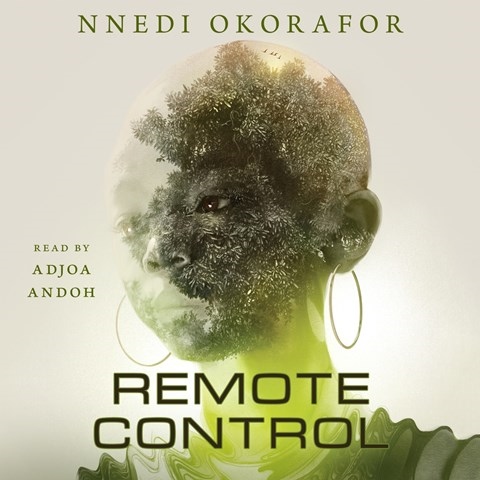 REMOTE CONTROL
by Nnedi Okorafor, read by Adjoa Andoh
Macmillan Audio
AudioFile Earphones Award
Okorafor's novella entertains the great possibilities of learning how to control one's immeasurable powers. Andoh delivers this thrilling story with precision and understanding for what the main character, Sankofa, is experiencing. The power exuding from this story is also in the narrator's shifting intonations and ability to capture the grandeur of Sankofa's purposeful existence.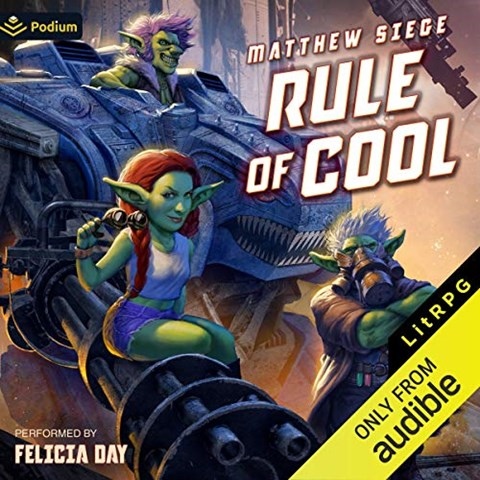 RULE OF COOL
by Matthew Siege, read by Felicia Day
Podium Audio
AudioFile Earphones Award
Who are the arcade geeks ready to enter this role-playing gaming experience? If you want an adventure that centers a vivacious, determined gearblin (a cross between goblin and gremlin) and her oddly-matched crew, then this is the story for you. A heartfelt, wild, fun, and out-of-this-world experience that calls forth "coolness" in the best way possible.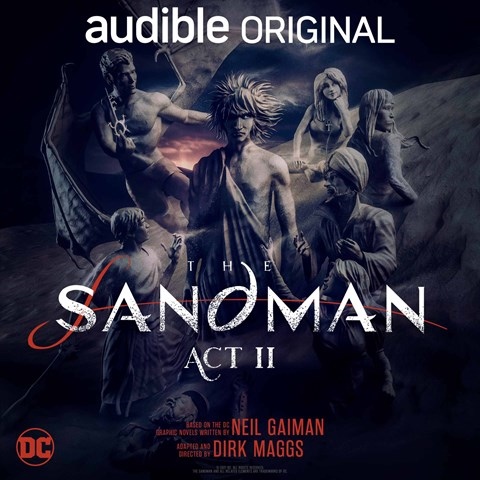 THE SANDMAN: ACT II
by Neil Gaiman, Dirk Maggs [Adapt.], read by James McAvoy, Neil Gaiman, Kat Dennings, Michael Sheen, David Tennant, John Lithgow, and a Full Cast
Audible, Inc.
AudioFile Earphones Award
THE SANDMAN made the 2020 Best Audiobooks list, so it's no surprise that Act II is a part of 2021's list. The gloomy, odd, and sardonic humorous collective of siblings known as the Endless come together to set things in motion, and what an enjoyable dark trip between worlds! There is empathy, courage, passion, and well-placed sarcasm that plays between the cast of lively characters, some more prominent than others. This audio drama is indeed an immersive experience worth taking.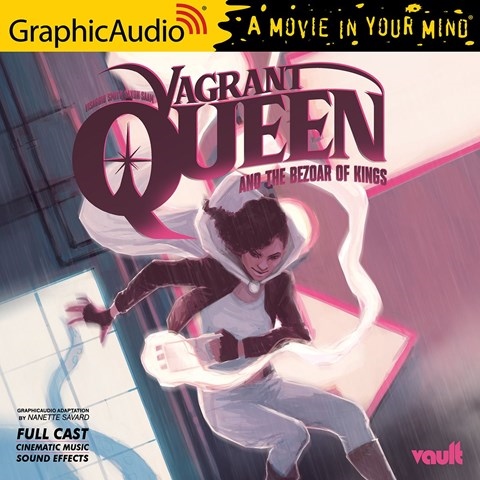 VAGRANT QUEEN 1
by Magdalene Visaggio, Jason Smith, read by Nanette Savard and a Full Cast
GraphicAudio
AudioFile Earphones Award
Queen Elida teams up with an unlikely character and ventures to a place she hadn't planned on ever returning to. With the narration enhanced by the right amount of sound effects, the listener is easily transported. This saga started as a graphic novel, then turned into a Syfy TV series, and now is a full cast of vibrant narrators who bring this story to life. Each voice jumps out and shapes this adventure that you don't want to miss.
By Traci Currie. Jamerican performing artist Traci Currie has been reviewing for AudioFile since 2014. She taught communication studies at the University of Michigan-Flint for 14 years and worked with youth in the Michigan juvenile system for 7 years. In 2018 she moved to Delaware to pursue other opportunities as an artist-activist. She directs an arts apprenticeship summer program and participates in literary retreats and conferences.
Michael Sheen photo by Dirk Maggs. Ray Porter photo by Travis Hodges.