I had the privilege of attending the 2020 Audie Award Gala on March 2 last year. It was a sparkly, exciting, energy-filled event. Who knew that would be my last in-person event for more than a year? Everyone at the Gala was aware of the potential pandemic. While people gathered and hugged, there was a sense that something was changing out there.
The good news is that the 26th annual Audie Awards Gala is happening on March 22, 2021—and the even better news is that it is all being produced virtually and will be livestreamed on YouTube starting at 8:30pm ET, so we all can attend safely. The best news about this is that I don't have to dress up to attend, although I imagine the finalists will still put on their glitter and glamour, as many actors did for this year's virtual Golden Globes.
In anticipation of the awards ceremony, let's look at the finalists in the Mystery category.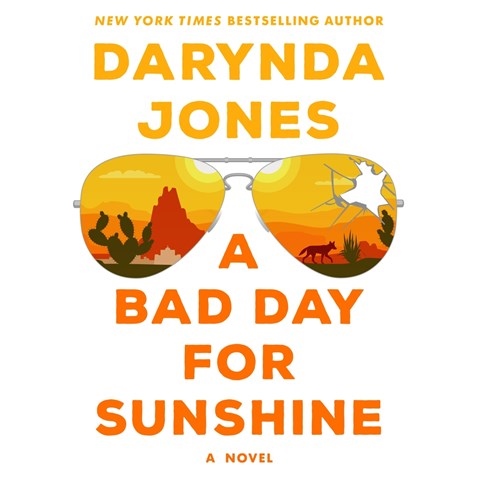 A BAD DAY FOR SUNSHINE
by Darynda Jones, read by Lorelei King
Macmillan Audio
Narrator Lorelei King, who is well-known for her delivery of Janet Evanovich's Stephanie Plum, brings her talents for creating and differentiating characters to the first audiobook in this humorous, character-driven series.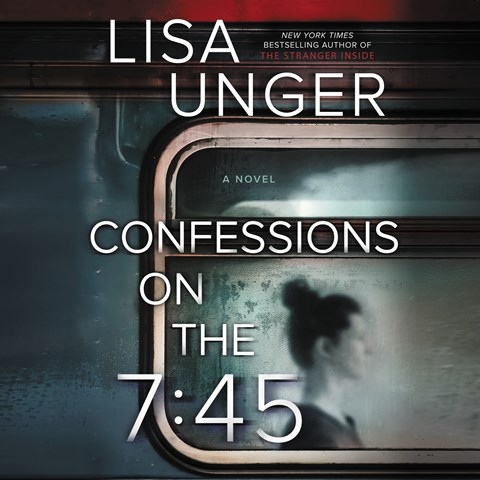 CONFESSIONS ON THE 7:45
by Lisa Unger, read by Vivienne Leheny
Harlequin Audio
Yes, this seems inspired by Patricia Highsmith's STRANGERS ON A TRAIN, this time with two women meeting on a train—but then it takes off in very different directions. Leheny masterfully voices the different personalities and keeps listeners in a constant state of wondering who or what to believe. This is an intense listen.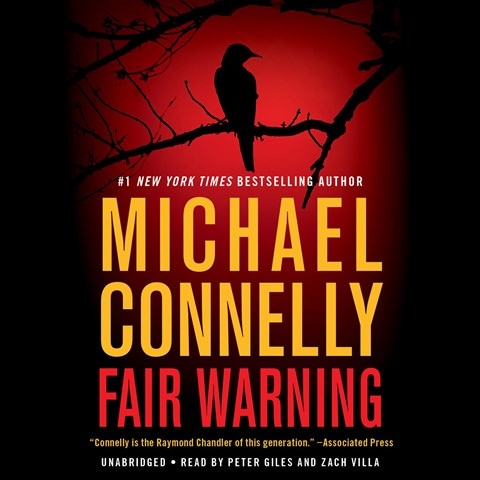 FAIR WARNING
by Michael Connelly, read by Peter Giles and Zach Villa
Hachette Audio
For fans of Connelly's Jack McEvoy series, it has been a long wait to get to Book 3. Giles is very effective at performing the journalist at his most persistent and self-righteous self, now working for an online news organization called Fair Warning. Narrator Zach Villa is brought in to voice the chilling villain, The Shrike. We get to hear from former FBI agent Rachel Walling, who also appears in the Harry Bosch series. Listeners will be treated at the end to a bonus of Michael Connelly in conversation with the real Myron Levin, the founder of the actual news organization, Fair Warning.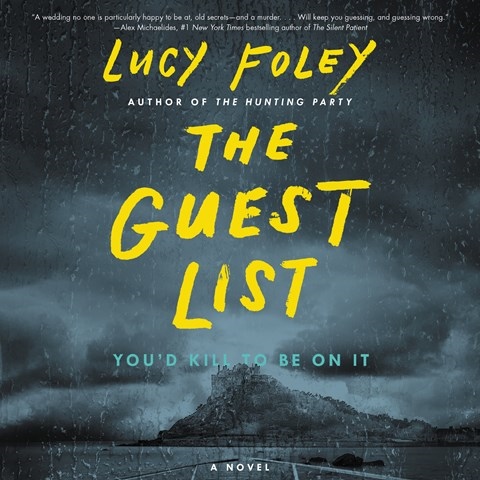 THE GUEST LIST
by Lucy Foley, read by Jot Davies, Chloe Massey, Olivia Down, Aoife McMahon, Sarah Ovens, and Rich Keeble
Harper Audio
I always appreciate when a publisher provides listeners with a full cast, especially in an audiobook where the author delivers the story through several different points of view. Each narrator very effectively creates their character. It is a locked room mystery—this time on a beautiful but dramatically dangerous isolated island where a group of friends come to celebrate a wedding. But they all bring their deep, dark secrets with them.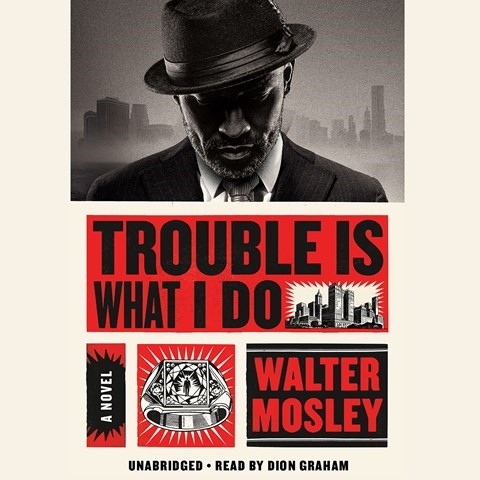 TROUBLE IS WHAT I DO
by Walter Mosley, read by Dion Graham
Hachette Audio
AudioFile Earphones Award
This is what you get when you match a master storyteller with a multi-talented narrator who is in perfect step with the audiobook's pace, tone, and characters. Golden Voice Dion Graham, who earned an Earphones Award for this audiobook, sweeps you into Mosley's noir story and the mind of P.I. and fixer Leonid McGill.
I also wanted to shout out the Thriller/Suspense category. You can see all of the finalists here, and note that Lee and Andrew Child's first partnering, THE SENTINEL, read by Scott Brick, is on the list.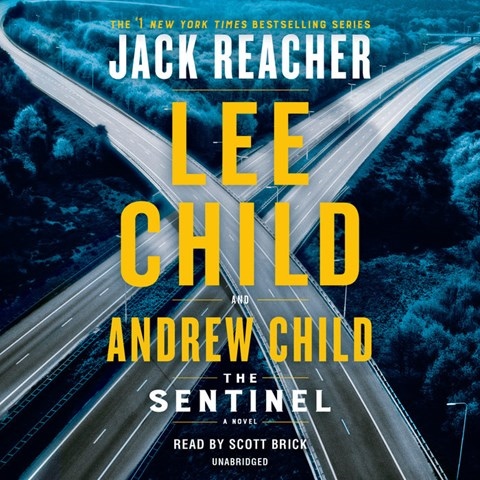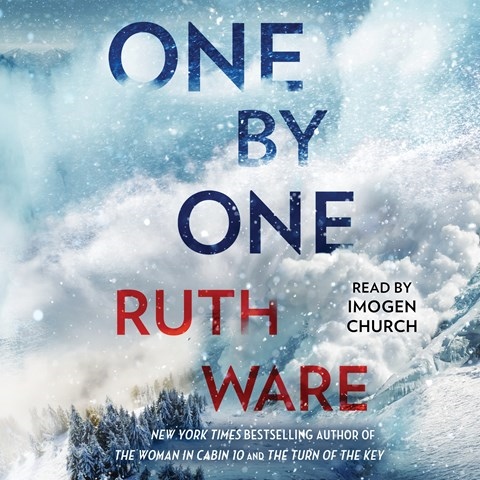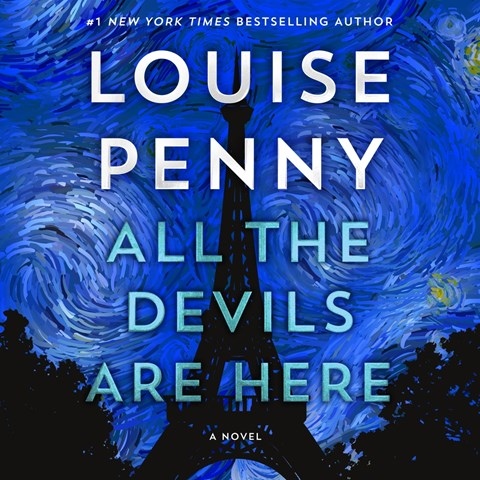 Also, one of the finalists for Best Female Narrator is Imogen Church for Ruth Ware's ONE BY ONE. This audiobook was one of AudioFile's 2020 Best Audiobooks, and if you haven't already, you can watch a great conversation with Imogen Church and more mystery narrators in this panel conversation hosted by AudioFile.
And for Best Male Narrator, the finalists include another one of our AudioFile's 2020 Best Audiobooks, Louise Penny's ALL THE DEVILS ARE HERE, narrated by Robert Bathhurst. You can listen to an interview with Robert Bathurst here.
What a great collection of audiobooks to explore. Come celebrate the 2021 Audies with me. You will have to provide your own champagne and hors d'ouevres, but it promises to be an amazing evening celebrating audio excellence.