Chosen by a committee of children's and teen's librarians, the ALA Youth Media Awards are my favorite awards in children's literature. Often the audio versions of the winners are some of the most engaging audiobooks I listen to all year. The 2021 awards were announced this week, and I'm excited to share some of the highlights, beginning with the Odyssey Award, the ALA's annual award specifically honoring audiobooks.
The Odyssey Award
For excellence in audiobook production
Winner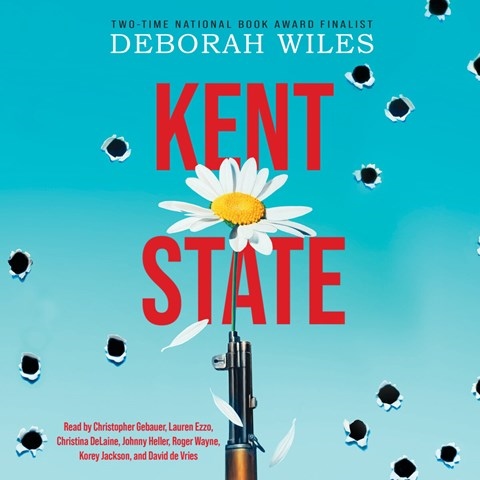 KENT STATE
by Deborah Wiles, read by Lauren Ezzo, Christopher Gebauer, Christina Delaine, Johnny Heller, Roger Wayne, Korey Jackson, David DeVries
Scholastic Audiobooks
AudioFile Earphones Award
One of AudioFile's 2020 Best Young Adult Audiobooks, this audiobook is a powerful listening experience with a visceral impact that stayed with me for a while afterwards. With original music, emotional performances by a full cast, and sound effects (including potentially triggering sounds like gunshots and screams), this audiobook vividly recreates the events of the Kent State massacre on June 4, 1970. For more on the audiobook, read AudioFile's interview with Deborah Wiles.


Honor Audiobooks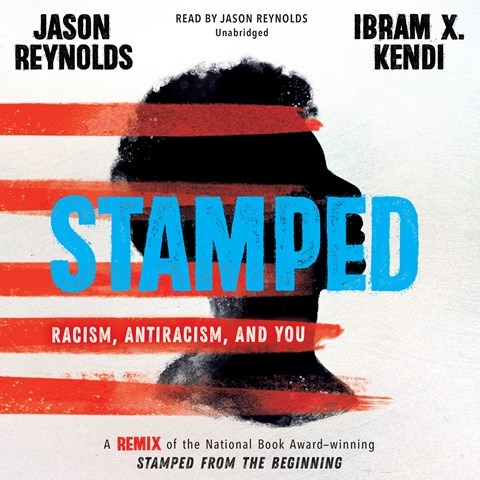 STAMPED: Racism, Antiracism, and You
by Jason Reynolds, Ibram X. Kendi, read by Jason Reynolds, Ibram X. Kendi [Intro.]
AudioFile Earphones Award
One of the year's most impactful works, and another one of AudioFile's 2020 Best Young Adult Audiobooks, this should be essential listening for teens, those who are raising them, and their teachers. Reynolds writes and speaks directly to listeners in an engaging and open style, making him especially good at emphasizing key points and carrying listeners through difficult concepts. You can hear Jason Reynolds on AudioFile's podcast talking about the importance of STAMPED for young readers.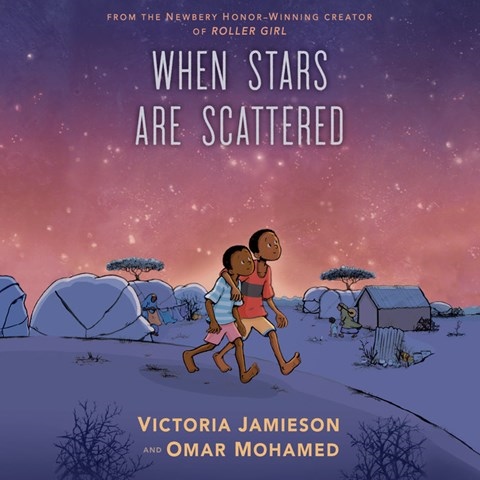 WHEN STARS ARE SCATTERED
by Victoria Jamieson, Omar Mohamed, read by Faysal Ahmed, Barkhad Abdi, Robin Miles, Ifrah Mansour, Bahni Turpin, Hakeemshady Mohamed, Sadeeq Al, Dominic Hoffman, Christine Avila, Dion Graham, and a Full Cast
Listening Library
AudioFile Earphones Award
This is one of AudioFile's 2020 Best Kids and Family Audiobooks, and I am not surprised to see this audiobook honored. I love the way the full-cast and lush soundscaping authentically re-create the atmosphere of this graphic novel, fully enveloping listeners in the Kenyan refugee camp setting.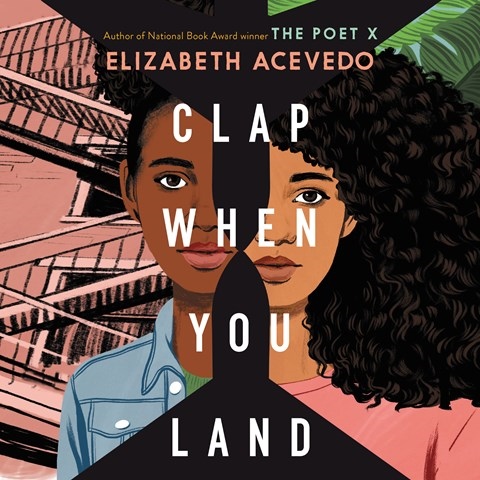 CLAP WHEN YOU LAND
by Elizabeth Acevedo, read by Elizabeth Acevedo, Melania-Luisa Marte
Harper Audio
AudioFile Earphones Award
In alternating chapters, both narrators create a beautiful duet capturing the lyricism, strength, and passion of two distant half-sisters' grief after their father dies. Melania-Luisa Marte narrates the first-person free verse of Camino, who lives in the Dominican Republic, and author Elizabeth Acevedo delivers the perspective of his other daughter, Yahira, who grew up in New York City.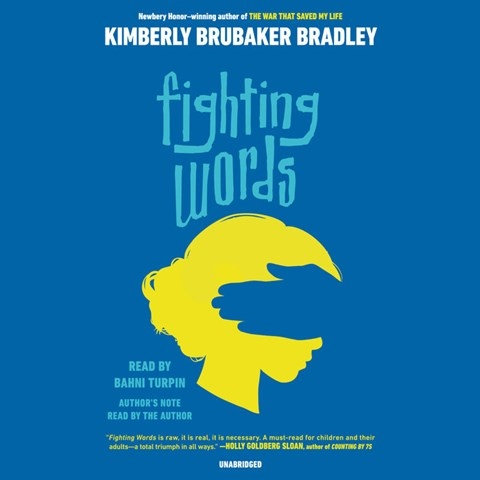 FIGHTING WORDS
by Kimberly Brubaker Bradley, read by Bahni Turpin, Kimberly Brubaker Bradley [Note]
Listening Library
AudioFile Earphones Award
Winner of the Odyssey Honor and the Newbery Honor, this audiobook would serve well to open conversations with younger listeners about sexual abuse. Turpin captures the complicated emotions of 10-year-old Della and her 16-year-old sister, while highlighting their innocence, resilience, and courage in the foster care system.
The Newbery Medal
For the most distinguished contribution to American literature for children
Winner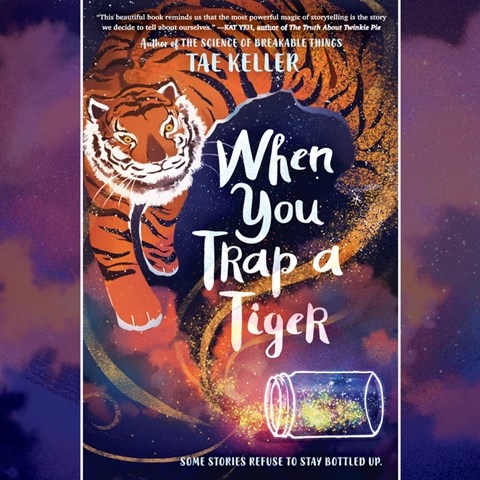 WHEN YOU TRAP A TIGER
by Tae Keller, read by Greta Jung
Listening Library
With lively confidence, Korean-American narrator Greta Jung captures the richness of Korean folklore and the magical realism of Lily's world as she and her sister move to spend time with their ailing grandmother.
Honor Books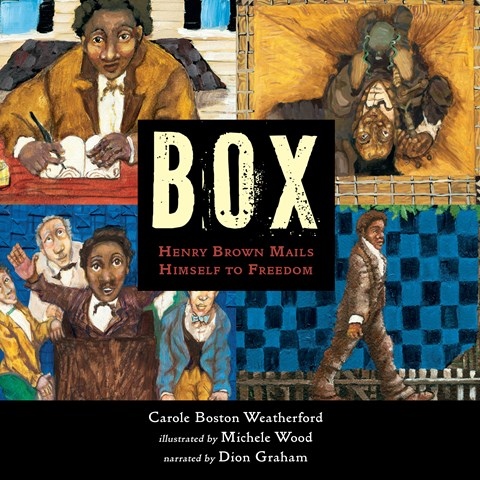 BOX: Henry Brown Mails Himself to Freedom
by Carole Boston Weatherford, read by Dion Graham
Dreamscape
AudioFile Earphones Award
Dion Graham's understated passion transports the listener to a painful time in our history. His rich tones give dignity to Henry Brown's story of escaping slavery by mailing himself to Philadelphia in a box.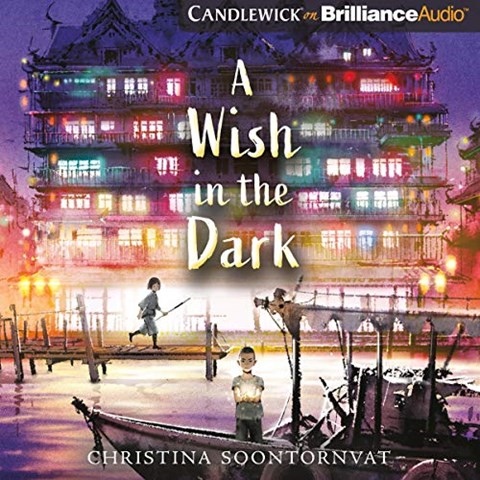 A WISH IN THE DARK
by Christina Soontornvat, read by Greta Jung
Brilliance Audio/Candlewick
Greta Jung narrates another in the Newbery category, and here she vividly brings to life the rich dystopian Thai setting of this fantasy twist on LES MISÉRABLES. At age 9, orphaned Pong escapes from Namwon Prison, and struggles to survive in the revolutionary underbelly of a city oppressed by inequality. Distinct voices for each character give even more resonance to the emotional pull of their relationships.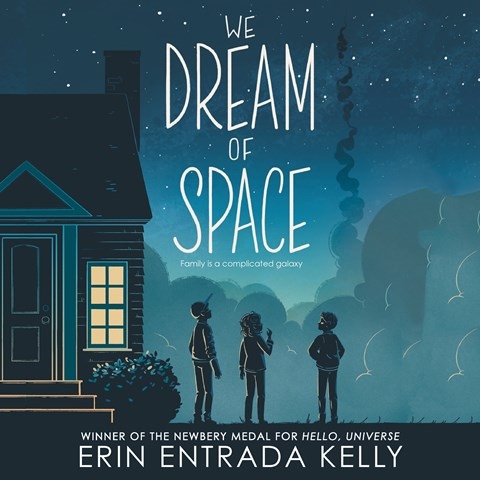 WE DREAM OF SPACE
by Erin Entrada Kelly, read by Ramon de Ocampo
Harper Audio
AudioFile Earphones Award
In the days before the Space Shuttle Challenger disaster, three siblings navigate middle school and their own family conflicts. Ramon de Ocampo infuses his narration with direct and subtle emotions, delving meaningfully into the separate lives of each child until they, finally, come together in unity.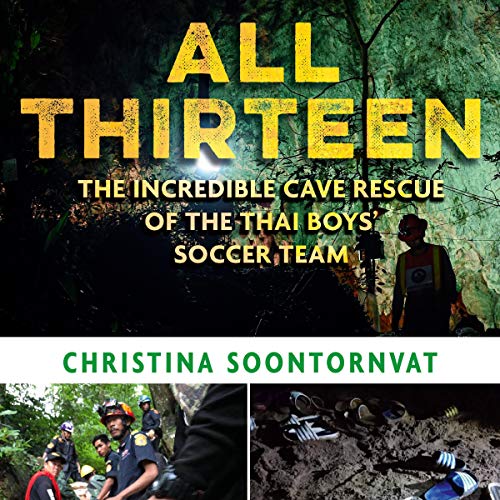 ALL THIRTEEN: The Incredible Cave Rescue of the Thai Boys' Soccer Team
by Christina Soontornvat, read by Quincy Surasmith, Christina Soontornvat
Brilliance Audio
I'm always happy to see a nonfiction title in the awards list. This audiobook describes the rescue of the Thai boys' soccer team in 2018 by highlighting the teamwork of the cave divers and the drilling and medical teams who managed to save the lives of all thirteen people trapped in the cave. Note that this is Soontornvat's second Newbery Honor book on this list, with two very different but impressive stories to tell.