Holiday downtime gave me a chance to peruse all of the "best" lists that came out at the end of the year—and I discovered some mystery and thriller audiobooks that I had missed! So, before we plunge ahead into 2022, I wanted to share with you a few last gems from 2021—and they all happen to be Earphones Award winners, too.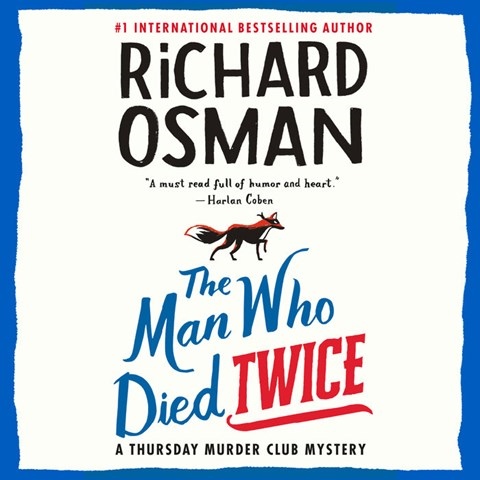 THE MAN WHO DIED TWICE (Thursday Murder Club, Book 2) by Richard Osman is masterfully performed by British actress Leslie Manville. Manville also narrated the first book in the series, THE THURSDAY MURDER CLUB. The series features four residents of an upscale retirement village in Kent, England, who meet regularly to investigate crime cases. Just as you relax into the story, the author throws a serious curveball, keeping you on your listening toes. What I enjoyed about the audiobook is that Manville is in perfect step with the author's timing and sense of humor. You don't need to listen to the first audiobook to dive into the second book in the series—although once you listen, you may want to go back to the first. Osman has reported that Steven Spielberg has acquired the film rights to THE THURSDAY MURDER CLUB. Read an interesting interview with the author at Radio Times.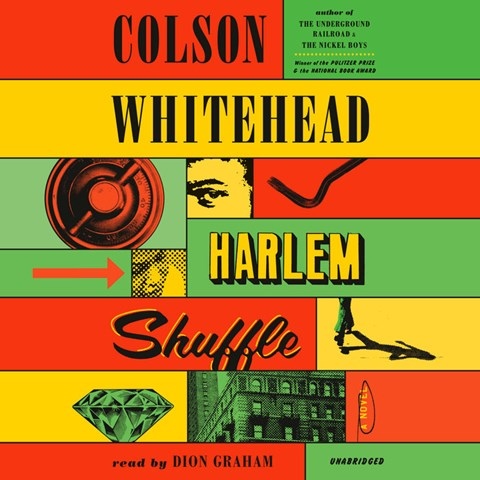 Two-time Pulitzer Prize-winning author Colson Whitehead teams up with Golden Voice Dion Graham in HARLEM SHUFFLE. You can't get much better than that partnership to deliver a masterfully written story, engagingly told. Together, they will draw you into New York City in the 1960s and introduce you to the main character, Ray Carney, a furniture salesman from Harlem. Through Ray and the many other characters, we get to explore the good and bad that drives all of us. Graham is a highly talented narrator who has a captivating depth and rhythm to his voice. Yes, this is a novel involving crimes, but it is also delivers a visceral experience of the impact of racism and politics.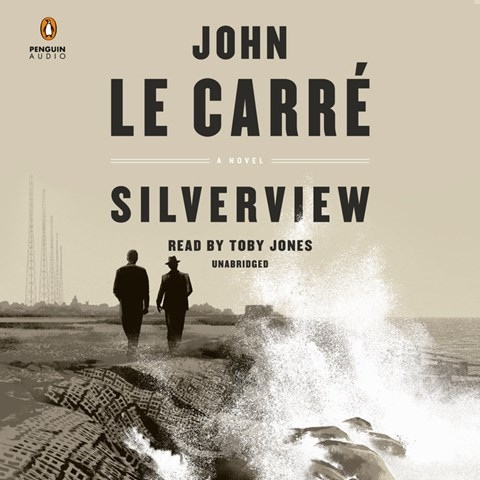 John le Carré's SILVERVIEW, read by Toby Jones, was posthumously published in 2021. As you may know, le Carré (the pen name for David Cornwell) died on December 12, 2020, at the age of 89. While you might not be familiar with British actor Toby Jones's voice, you'll likely recognize his face from the many movies and TV shows he has appeared in, including the 2011 film version of le Carré's TINKER TAILOR SOLDIER SPY. Through accents and tone, Jones beautifully differentiates characters and sweeps you into the story. The characters and plot in SILVERVIEW are classic le Carré, providing a window into the human side of espionage.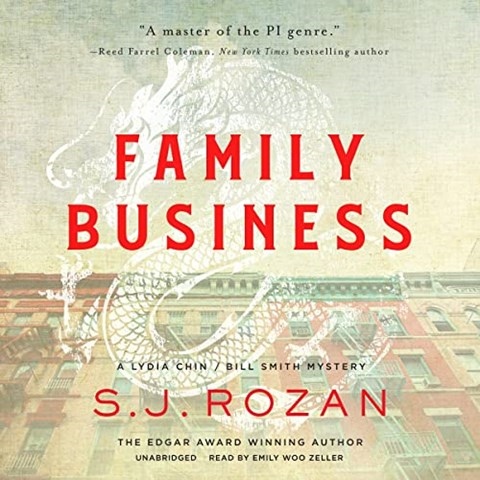 As a fan of S.J. Rozan's Lydia Chin/Bill Smith Series, I'm glad I didn't miss out on the fourteenth addition to the series, FAMILY BUSINESS, read by Golden Voice Emily Woo Zeller. Zeller's talents shine as she voices male and female characters from Chinese and other ethnic backgrounds. The audiobook is atmospheric, fast-paced, and illuminating in terms of exploring Chinese American culture. The audiobook also takes listeners to New York City's Chinatown, a place I used to (and hope to once again) frequent. Since the pandemic, Chinatown has worked hard to adapt, but it has clearly felt the effects of the downturn in tourism and of pandemic restrictions. So it's nice to take a walk down its streets through this audiobook.
And don't miss these other Earphones Award-winning Mystery/Thriller audiobooks from 2021, performed by Golden Voice narrators: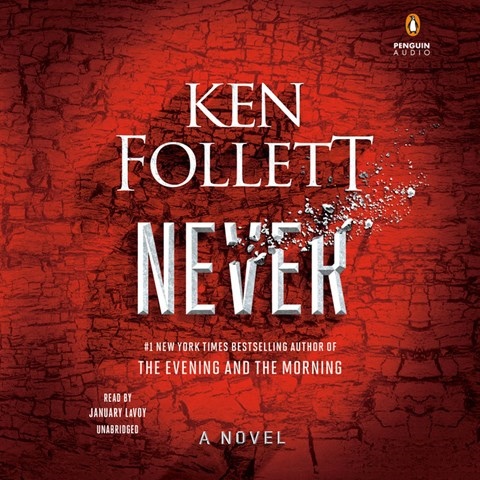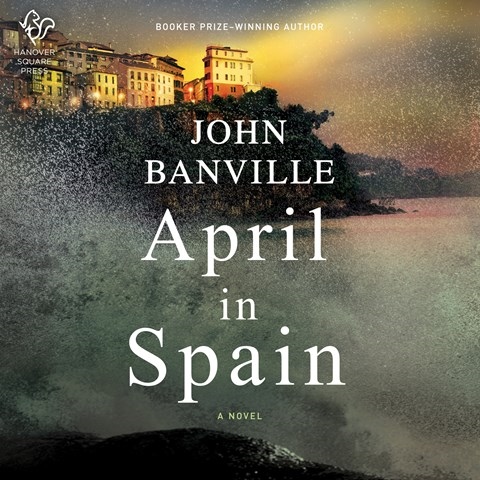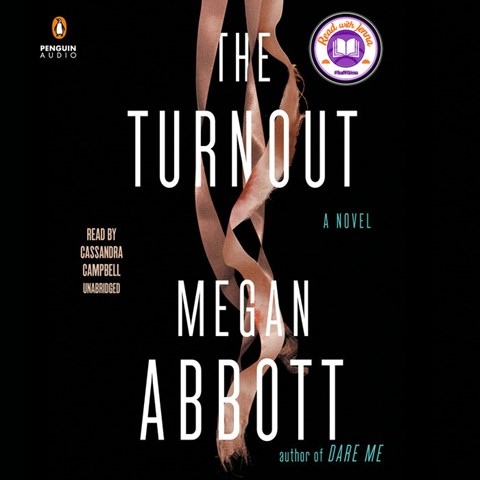 NEVER by Ken Follett, read by January LaVoy (note that this is a 24-hour listen!)
APRIL IN SPAIN, by John Banville, read by John Lee
THE TURNOUT by Megan Abbott, read by Cassandra Campbell.