Besides AudioFile's Best Audiobooks, the ALA Youth Media Awards are my favorite annual awards. Chosen by a committee of librarians, the Odyssey Award recognizes excellence in audiobook production for children and/or young adults. And the Newbery Medal recognizes the most distinguished contribution to American literature for children. If you are looking for high-quality children's and teen literature, these audiobooks deliver!
Odyssey Award for Children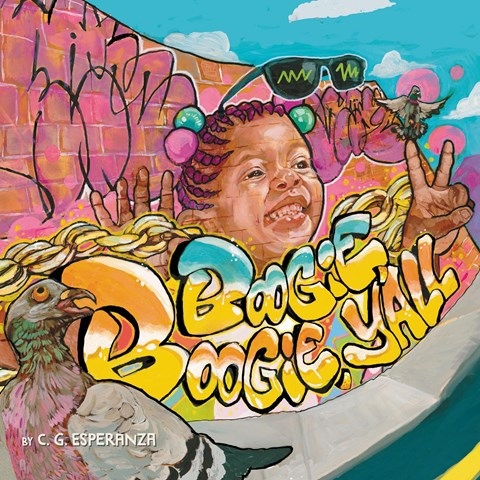 BOOGIE BOOGIE, Y'ALL
by C.G. Esperanza, read by C.G. Esperanza
Harper Audio, Ages 4-6
AudioFile Earphones Award
With an exuberant hip-hop beat, this audiobook takes listeners on a tour through the Bronx and the often-overlooked art that colors its public spaces. This joyful ode to graffiti brings together toe-tapping music, the voices of excited children, and narrator/author Esperanza's infectious rapping narration.
Odyssey Award for Young Adults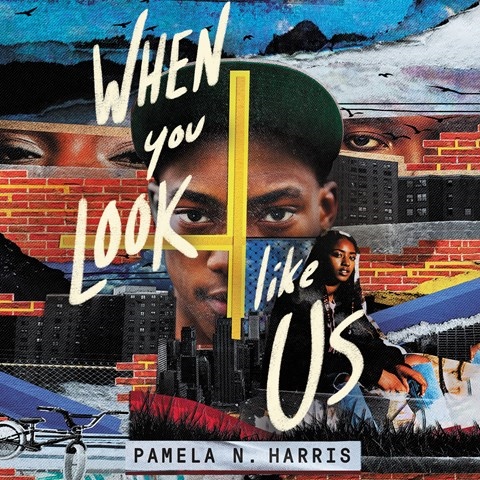 WHEN YOU LOOK LIKE US
by Pamela N. Harris, read by Preston Butler III
Harper Audio, Ages 14+
When his sister goes missing, Jay Murphy, an African American high schooler, struggles to get anyone in authority to care enough to help find her. Butler's dynamic narration brings the tension to life and creates vivid, memorable portrayals of the various characters of Jay's urban neighborhood.
Odyssey Honor Audiobooks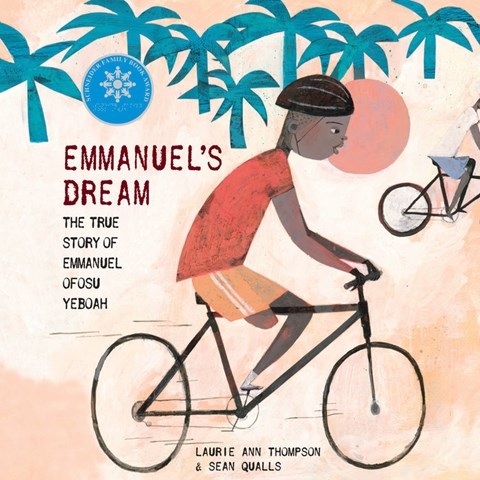 EMMANUEL'S DREAM: The True Story of Emmanuel Ofosu Yeboah
by Laurie Ann Thompson, read by Adjoa Andoh Listening Library, Ages 4-6
Music, sound effects, and Adjoa Andoh's rich, clear voice enhance this inspirational biography of Emmanuel Ofosu Yeboah. Born in Ghana with one functional leg, he overcomes pain and prejudice to become an advocate for disability rights, embarking on an epic bicycle ride to raise awareness. Andoh's expressive voice brings out the joy and triumph in this uplifting story.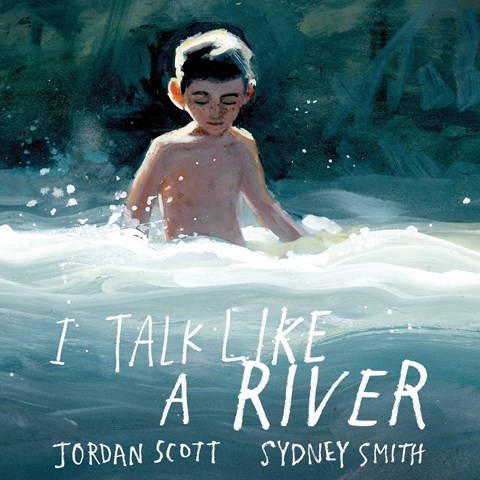 I TALK LIKE A RIVER
by Jordan Scott, read by Jordan Scott
Dreamscape, Ages 4-6
AudioFile Earphones Award
Jordan Scott narrates this autobiographical story about a young boy's experience at school during a "bad speech day." Scott's halting stutter creates an immersive experience, allowing listeners to hear and feel what it's like to have a speech impediment. Music and sound effects heighten the emotional effect.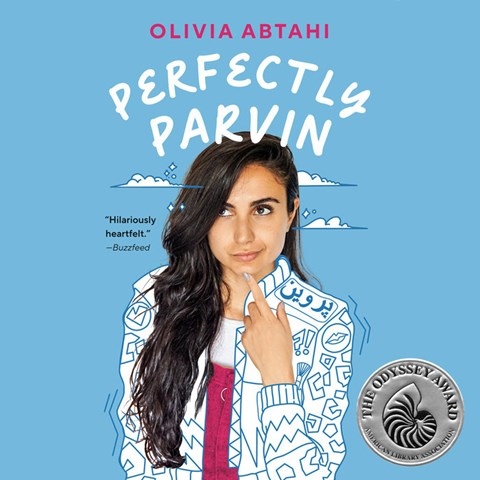 PERFECTLY PARVIN
by Olivia Abtahi, read by Mitra Jouhari
Listening Library, Ages 12+
AudioFile Earphones Award

Narrator Mitra Jouhari is relatable, ebullient, and funny enough to capture the typical teenage ups and downs of 14-year-old Parvin who is desperate to get a date for homecoming. With effortless pronunciations of Farsi words and phrases, Jouhari also brings to life Parvin's Iranian heritage.
Newbery Medal Winner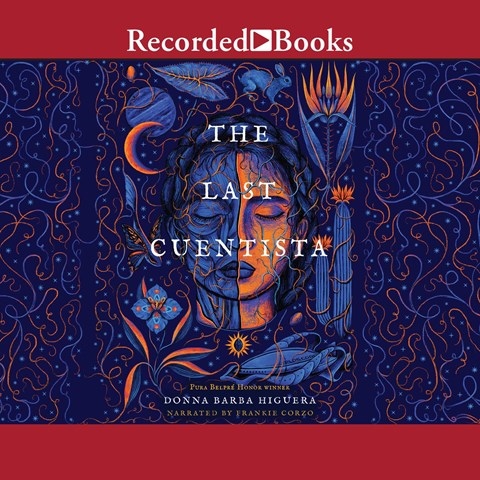 THE LAST CUENTISTA
by Donna Barba Higuera, read by Frankie Corzo
Recorded Books, Ages 8+
Frankie Corzo conveys both intensity and compassion in this dystopian sci-fi thriller about a family leaving Earth for a new life on the planet Sagan. When the other passengers are brainwashed by a group of fanatics, Petra tells stories to remind them of their history and culture. Corzo shines as the voice of the "cuentista" who is fighting to save humanity.
Newbery Honor Books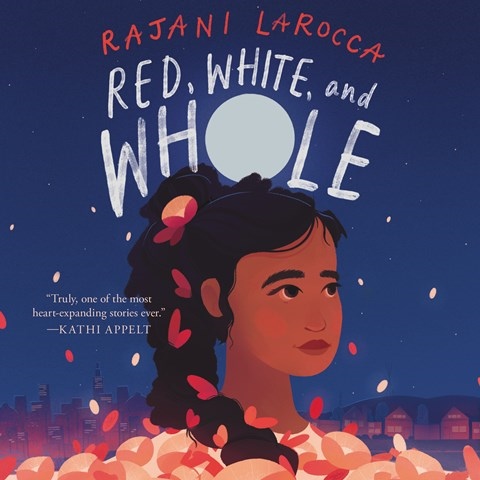 RED, WHITE, AND WHOLE
by Rajani LaRocca, read by Priya Ayyar
Harper Audio, Ages 8+
With her slow pace and serious tone, narrator Priya Ayyar brings reverence to this heartbreaking novel in verse. When her mother suddenly gets sick with Leukemia, 8th grade Reha's social concerns are replaced by her desperate wish to save her mother's life. Ayyar's somber tone never changes, but listeners will empathize with Reha's anxiety.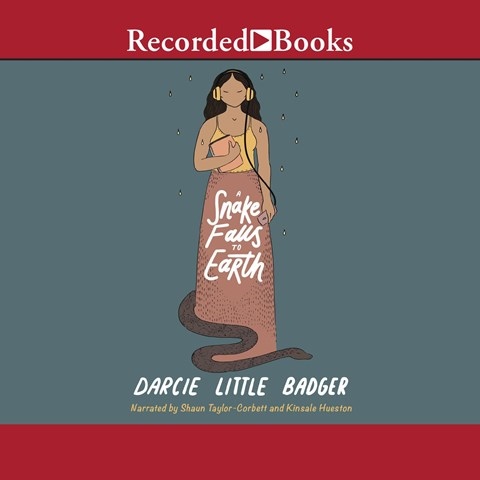 A SNAKE FALLS TO EARTH
by Darcie Little Badger, read by Shaun Taylor-Corbett, Kinsale Hueston
Recorded Books, Ages 12+
Shaun Taylor-Corbett and Kinsale Hueston give lively performances in this fantasy that draws on traditional Lipan Apache mythology. Hueston voices Nina, a real-world teenager whose life changes when she unexpectedly meets Oli (voiced by Taylor-Corbett), a shapeshifter from the spirit world who takes the form of a cottonmouth snake.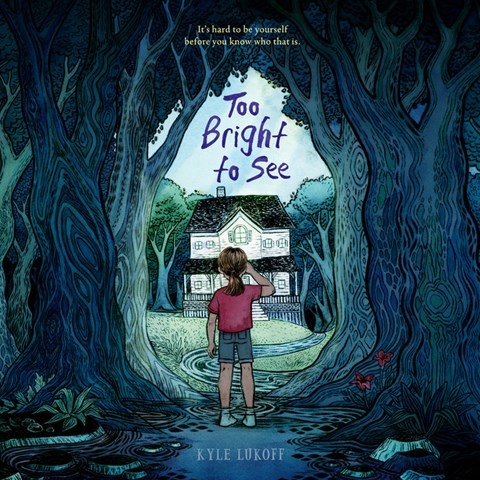 TOO BRIGHT TO SEE
by Kyle Lukoff, read by Jax Jackson, Kyle Lukoff [Note]
Listening Library, Ages 10+
With convincing authenticity, transgender narrator Jax Jackson conveys 11-year-old Bug's longing to understand his transgender identity in this audiobook that is part ghost story, part realistic fiction about grief, friendship, and coming out.
WATERCRESS by Andrea Wang and illustrated by Jason Chin also received a Newbery Honor, but there's no audiobook version—yet!