We're always excited to dig into the American Library Association's annual Youth Media Awards. The Odyssey Award, chosen by a committee of librarians, recognizes excellence in audiobook production for children and/or young adults. And the Newbery Medal recognizes the most distinguished contribution to American literature for children. Several of this year's winners also earned AudioFile's Earphones Award and appeared on our Best Audiobooks list. They all make for excellent listening!
Odyssey Award for Children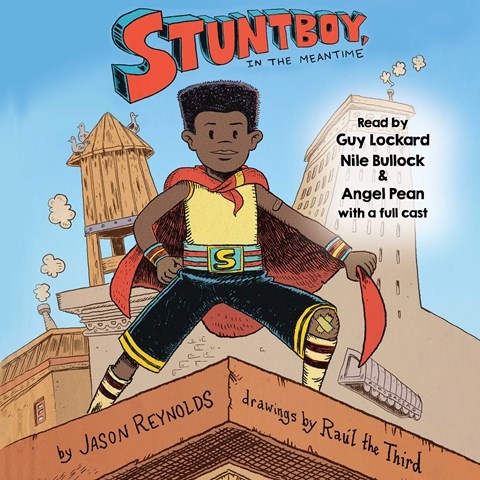 STUNTBOY, IN THE MEANTIME
by Jason Reynolds, read by Guy Lockard, Nile Bullock, Angel Pean, James Fouhey, Soneela Nankani, Leon Nixon, Chanté McCormick, Lamarr Gulley, DePre Owens
Simon & Schuster Audio, Ages 8+
AudioFile Earphones Award
With endless energy, verve, and style, Guy Lockard is a total superstar narrating this middle-grade novel about Portico Reeves, aka Stuntboy. Supported by a lively cast and a dynamic production, Lockard tells Portico's origin story. This adaptation is a special and unique audio experience.
Odyssey Award for Young Adults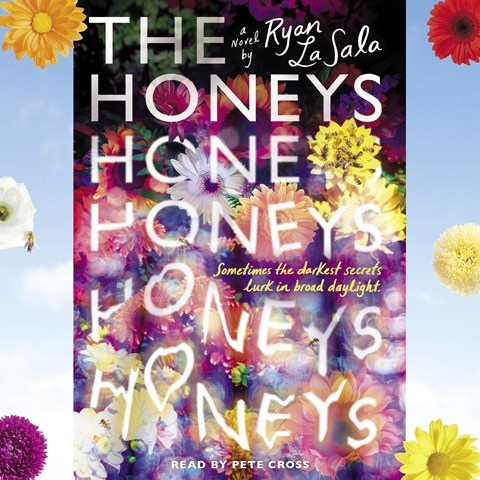 THE HONEYS
by Ryan La Sala, read by Pete Cross
Scholastic Audiobooks, Ages 14+
AudioFile Earphones Award
Narrator Pete Cross delivers a compelling performance of this supernatural thriller filled with secrets and emotional twists and turns. Cross nails the emotions experienced in the opening sequence: the anguish felt by zombie Caroline and the terror felt by her gender-fluid twin brother, Mars, as she attempts to murder him. Subtle use of sound effects and music add suspense to this enthralling, not-so-sweet tale of terror.
Odyssey Honor Audiobooks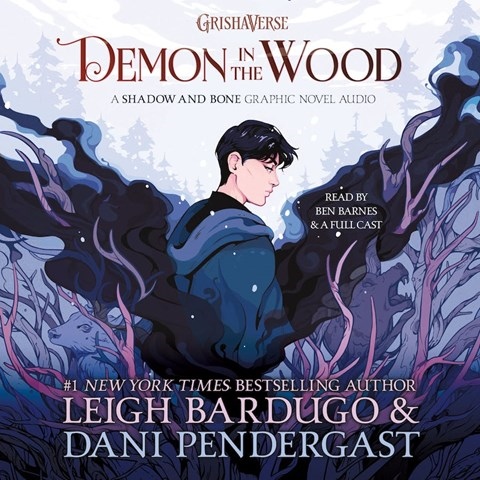 DEMON IN THE WOOD
by Leigh Bardugo, read by Ben Barnes and a Full Cast
Macmillan Audio, Ages 14+
AudioFile Earphones Award
A full cast of talented narrators taps into the darkly magical atmosphere of Bardugo's graphic novel prequel to the Shadow and Bone trilogy. Ben Barnes depicts the villainous Darkling when he was known as Eryk, a young teen who hungered for companionship and stability. An evocative soundscape, incorporating everything from the clip-clopping of horses' hooves to the sounds of the night, further enhances this spellbinding audio.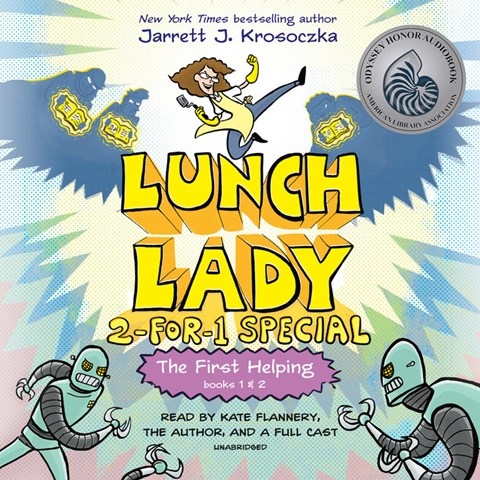 THE FIRST HELPING (Lunch Lady Books 1 & 2)
by Jarrett J. Krosoczka. Read by Kate Flannery, Cary Hite, Jarrett J. Krosoczka, and a Full Cast
Listening Library, Ages 8+
A full cast transports listeners straight to the school lunchroom for two silly, sound effects-laden adventures, adapted from the graphic novels. Lunch Lady, played by Kate Flannery, is secretly a crime-fighting spy. Cary Hite brings playful energy as the story's unnamed narrator, and students Hector, Dee, and Terrence, played by Trey Murphy, Zoe Krosoczka, and Kyan Samuels, sound like the kids they are.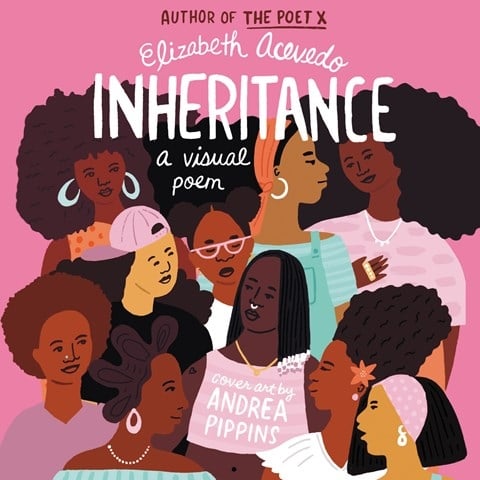 INHERITANCE: A Visual Poem
by Elizabeth Acevedo, read by Elizabeth Acevedo
Harper Audio, Ages 12+
AudioFile Earphones Award
Poet Elizabeth Acevedo's narration of her groundbreaking spoken-word poem resonates with love, understanding, and heartbreak. With a thrumming rhythm and exquisitely placed pauses, Acevedo celebrates the beauty and import of Black hair. This audio, while brief, is packed with insights and clarity. Listeners will want to hear it again and again.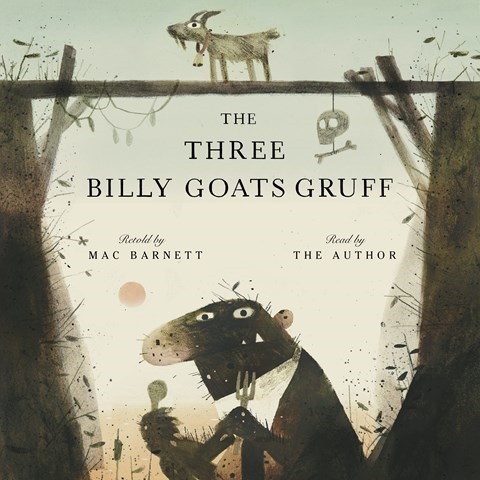 THE THREE BILLY GOATS GRUFF
by Mac Barnett, read by Mac Barnett
Scholastic Audiobooks, Ages 4-6
AudioFile Earphones Award
Author and narrator Mac Barnett completely charms in this delightful fairy-tale retelling. Barnett is clearly having a great time relating the story of a hungry troll who waits for tasty morsels to cross the bridge over his head. Jaunty musical interludes and understated sound effects highlight the story's light touch and enhance the mood.
Newbery Medal Winner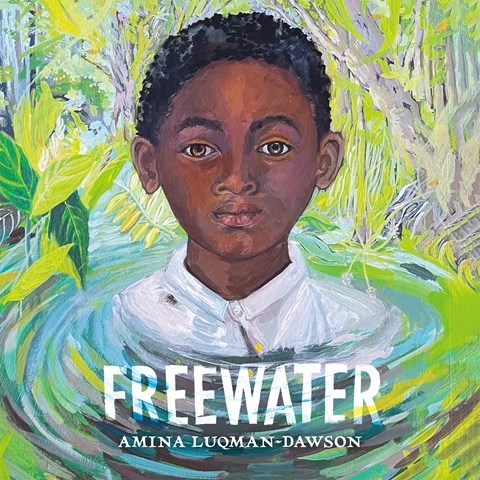 FREEWATER
by Amina Luqman-Dawson, read by Cary Hite, Sisi Aisha Johnson
Hachette Audio, Ages 10+
AudioFile Earphones Award
Cary Hite and Sisi Aisha Johnson create an astonishing number of distinct characters in this historical fiction based on true stories of escaped enslaved people. Working together, the two narrators bring the historical setting vividly to life.
Newbery Honor Books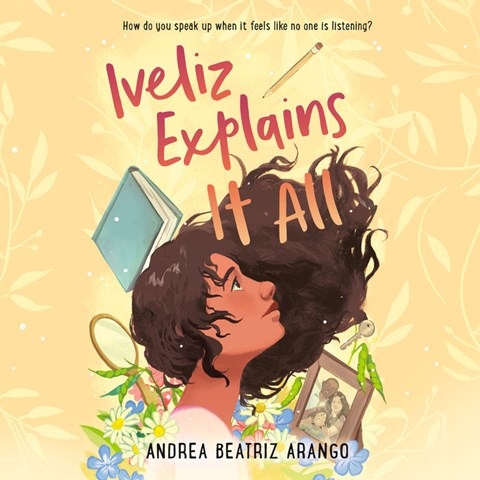 IVELIZ EXPLAINS IT ALL
by Andrea Beatriz Arango, read by Raquel Merediz
Listening Library, Ages 10+
Narrator Raquel Merediz shines with warmth and compassion in this moving performance. Middle school student Iveliz is severely depressed, and learning how to cope with her anger and sadness is ongoing. Merediz compassionately voices all the characters in an emotionally demanding performance. She jumps from English to Puerto-Rican Spanish seamlessly.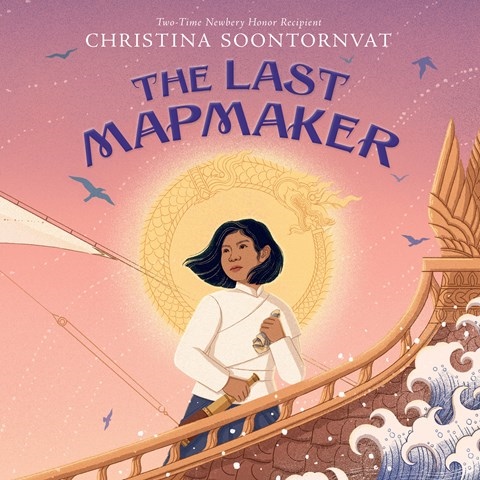 THE LAST MAPMAKER
by Christina Soontornvat, read by Sura Siu
OrangeSky Audio, Ages 8+
Sura Siu captivates as she narrates this breathtaking seafaring adventure. Sai is a bright-voiced, bold 12-year-old girl who is hoping to carve a new course for her life and leave her past behind. Soontornvat's Thai-inspired fantasy world is one listeners will adore exploring, and Siu brings it to life beautifully.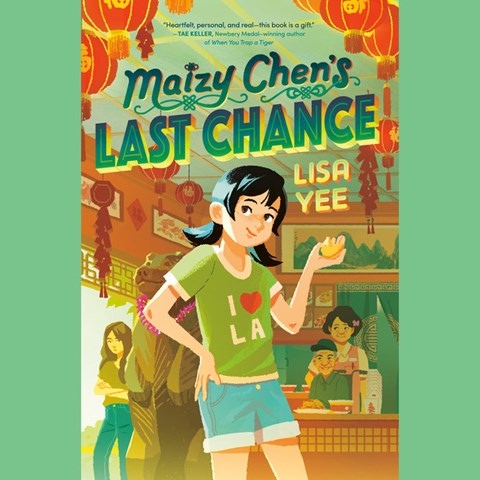 MAIZY CHEN'S LAST CHANCE
by Lisa Yee, read by Yu-Li Alice Shen
Listening Library, Ages 8+
Narrator Yu-Li Alice Shen brings multiple facets to her portrayal of 11-year-old Maizy Chen. Her tone captures the adjustments of a middle schooler from Los Angeles who is spending the summer in Minnesota at her grandparents' home and restaurant. Shen's character depth is necessary as Maizy has much to understand about family, immigration, racism, and her own place in the world.