Film has the Oscars, music has the Grammys, theater has the Tonys, and audiobooks have The Audies. The Audie Awards, given annually by the Audio Publishers Association, recognize distinction in narration, production, and content. This year, there are six finalists in the Romance category. By the numbers, this year's nominees include four solo narrations, one dual narration, and one full-cast audio. They range from humorous to dramatic in tone and are all contemporary romance.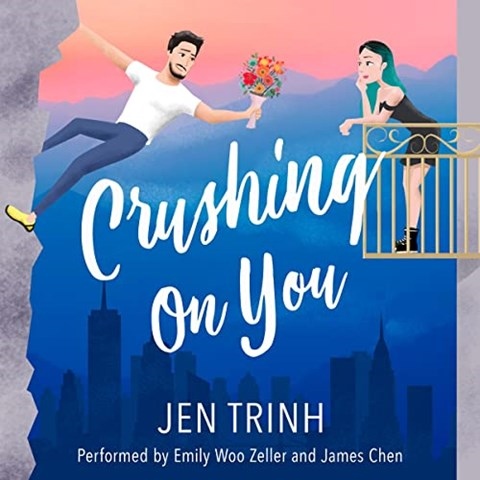 In CRUSHING ON YOU by Jen Trinh, narrator Emily Woo Zeller captures Anna's reluctance to date anyone from her own Chinese American community as well as her financial and personal worries as she tries to launch her music journalism career. Co-narrator James Chen voices tech worker Ian Gao, who meets Anna on a flight heading to a mutual friend's wedding. Chen uses an intense, quiet voice, sure to draw and keep listeners' attention. It's easy to appreciate Zeller's bold, frank portrayal of Anna, who knows exactly what she wants until she meets the man she can't resist. Similarly, Chen can edge his voice with wonder, sweetness, and humor in turns, creating a convincing romantic pairing for listeners.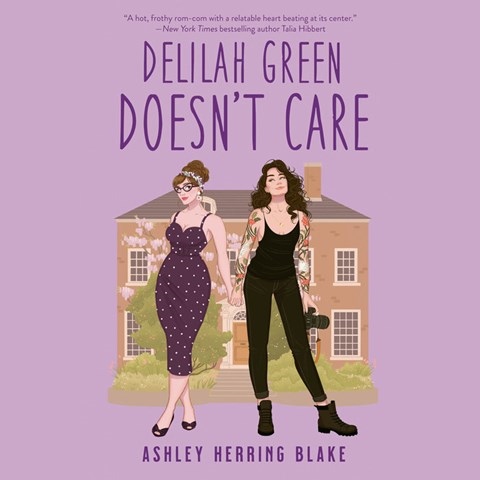 Narrator Kristen DiMercurio's fluid reading takes on wedding fervor and complicated families in Ashley Herring Blake's DELILAH GREEN DOESN'T CARE, which was also selected as one of AudioFile's Best Audiobooks of 2022. A grumpy, defensive Delilah Green reluctantly returns to her hometown of Bright Falls, Oregon, to serve as wedding photographer for her estranged stepsister Astrid's wedding. There she meets Claire, a single mom and member of Astrid's wedding party with issues of her own. DiMercurio manages to be simultaneously sarcastic and well modulated in her reading, which gives the audio a lot of dramatic irony—disaster always seems to be just around the corner, as befits the story's minor wedding mayhem. DiMercurio captures all the sparks between Delilah and Claire, and listeners will be eager to hear how relationships—both romantic and familial—are resolved.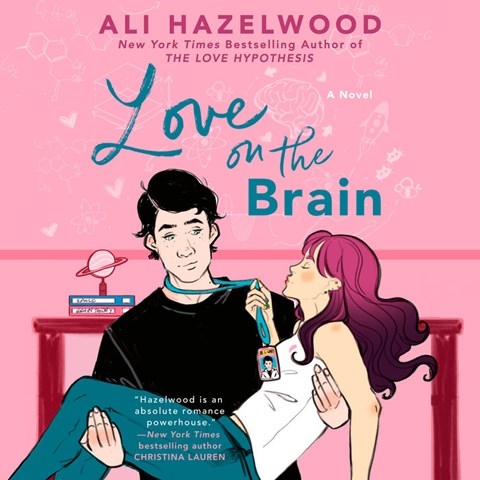 Narrator Brooke Bloomingdale's lively sense of the dramatic is an asset to Ali Hazelwood's LOVE ON THE BRAIN. Proud scientist Bee Königswasser is thrilled to get a neuroimaging project at NASA but despondent that her co-lead is her "graduate school nemesis" Levi Ward. Bloomingdale's silvery-edged voice is appealing to listen to and carries the punch of Bee's convictions. She blends Bee's emotional reliance on science with her slow warming toward Levi. There's a hint of a drawl in her voice that works well with Bee's sarcasm. Levi's voice as well as those of Bee's coworkers are distinct in conversation and add to the humor Bloomingdale delivers so effectively.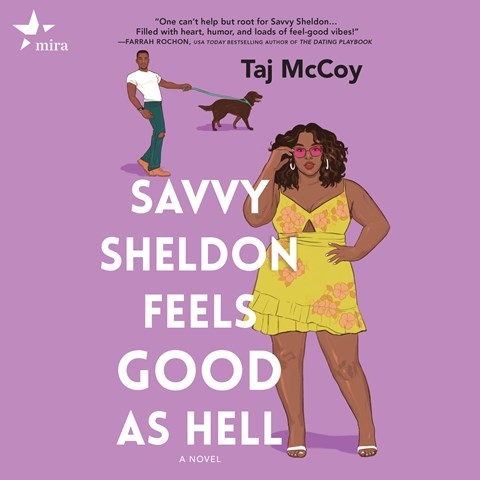 In Taj McCoy's SAVVY SHELDON FEELS GOOD AS HELL, narrator Adenrele Ojo leads listeners through the devastating breakup Savvy Sheldon faces after her six-year relationship ends with her boyfriend now off seeking "an upgrade." Her versatile performance includes a deep dive into Savvy's journey from grief to recovery to self-awareness as well as numerous character voices. Throughout, her voice holds a poetic flow, both in the rhythm of conversation and in Savvy's reflections on her changing circumstances. Ojo's intuitive reading for Savvy makes this search for self esteem feel both cozy and universal.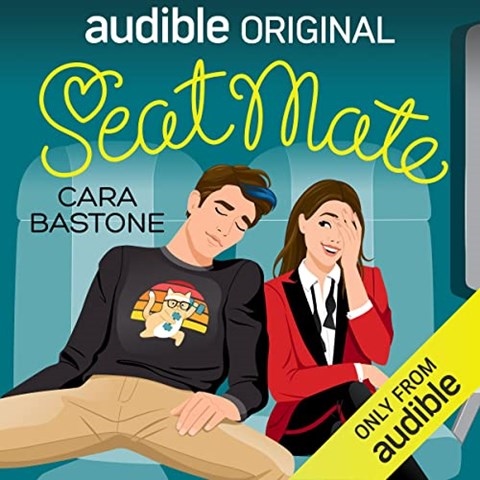 SEATMATE by Cara Bastone is a full-cast audio with narrators Amanda Ronconi and Zachary Webber leading the ensemble. The Boston-to-New York City bus ride meet-cute between Gwen and Sam is enlivened with a soundscape that includes vehicle noises and background chatter. This Earphones Award winner, also one of AudioFile's Best Audiobooks of 2022, is all about the small talk, which leads naturally into a lasting love connection thanks to the narrators and the lively ensemble voices. Ronconi portrays Gwen as one of those fascinating travelers who can make any form of transportation an adventure—she's ready to be amused by everything and give everyone the benefit of the doubt. Webber is slightly more tentative, fitting Sam's personality, yet intrigued at every stage by Gwen's verbal runs. This short audio romance packs a ton of delight into just a few hours of listening.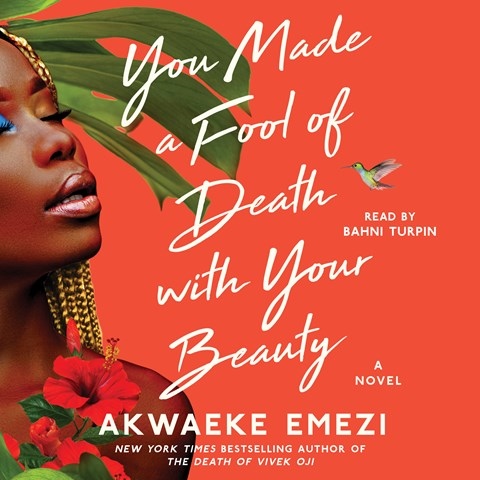 Bahni Turpin narrates the bittersweet romance YOU MADE A FOOL OF DEATH WITH YOUR BEAUTY by Akwaeke Emezi. New York City artist Feyi attempts to rebuild her life after a shattering loss. Starting to date again, Feyi accepts an invitation to stay on a tropical island with a new love interest, Nasir. Turpin creates an audio experience with carefully selected character voices. Feyi's friend Joy throws out an unapologetic drawl while island companions Nasir and his father Alim each claim distinctive accents and registers. Turpin unifies Feyi's experiences into a single narrative for listeners. The reading successfully juxtaposes Feyi's tentative steps into relationships and healing with her confident artistic vision.
Check out the full list of Audies finalists at theaudies.com, and watch the Audies Gala live on Tuesday, March 28, starting at 9 pm Eastern, to see all of the winners.