While it's easy to find audiobooks featuring romances, books that center friendship can be harder to come by. But relationships between friends are just as complicated and important as romantic relationships, and they deserves the same attention that romance gets. I'm always on the lookout for books about friendship, and I've recently had the pleasure of listening to a few audiobooks that truly celebrate friendships. These books explore all the ups and downs of platonic relationships. They're not just about the many joys of friendship; they also delve into the real and specific challenges that come with non-romantic intimacy.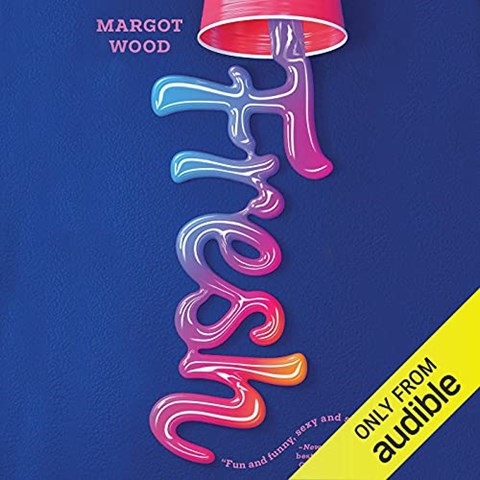 Margot Wood's debut novel FRESH, read brilliantly by Lori Prince, chronicles a year in the life of Elliot, a bisexual college freshman determined to make the most of her new independence. Though the book features a slow-burn romance, Elliot's friendship with her roommate is at the heart of the novel. Prince's narration is loud and exuberant, much like Elliot herself. Her delivery is full of wry asides, dramatic pauses, drawn-out words, and heated exclamations. Prince embodies Elliot's unique voice with confidence and swagger, bringing every one of her experiences to life. She also captures the depth of Elliot's loneliness and regret when she realizes how badly she's hurt her best friend. Funny and more than a little absurd, FRESH is a wild ride, but a poignant one. It's a messy coming-of-age story that places equal importance on friendship and romance, exploring the different ways they impact Elliot's life.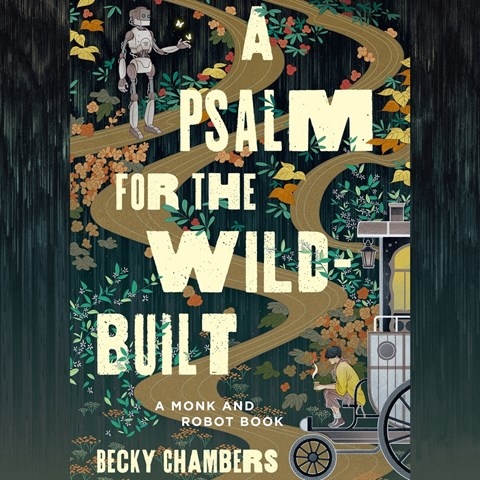 A PSALM FOR THE WILD-BUILT by Becky Chambers could not be more different from FRESH in tone and genre. Set in a delightfully optimistic future, it's a quiet, thoughtful sci-fi novel, beautifully read by Emmett Grosland. Dex, unsatisfied with life in the city, decides to become a tea monk instead. They travel from village to village, serving tea and offering comfort, but their yearning for something else remains. So they head into the wilderness, where they meet Mosscap, a robot who has come out of isolation to see how humans are doing.
A large portion of this short book is dialogue. As they get to know each other, Dex and Mosscap talk about history and humanity, work, purpose, and what it means to be alive. Grosland narrates these meandering conversations perfectly, always making it clear who is speaking. And as their friendship changes, so does Grosland's voice. Dex sounds defensive and wary at first, but by the end of the novel, the tenderness they feel toward Mosscap is obvious. This book reads like an ode to friendship—with a side of adventure—and it's a treat to actually hear that friendship take shape. It's not easy to capture the awkwardness, whimsy, tension, and humor of a specific friendship, but Grosland is more than up to the task.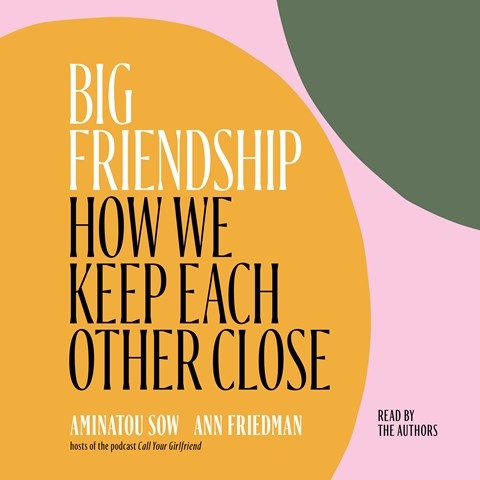 A PSALM FOR THE WILD-BUILT is a creative and comforting ode to a fictional friendship. BIG FRIENDSHIP, written and read by Aminatou Sow and Ann Friedman, is a brilliantly messy ode to a real-life one. Sow and Friedman, who host the popular podcast Call Your Girlfriend, met as twenty-somethings and became fast friends. In this book, they explain the work it's taken them to maintain their big friendship. They talk about the misunderstandings and hurt they've weathered and how they've learned to become better communicators. They touch on the challenges of interracial friendship and their experience going to couples therapy as friends. They also write about the deep joy and fulfillment their friendship has brought them throughout their lives.
This is one of those books that feels like it was made for audio. Sow and Friedman take turns narrating, switching off every few paragraphs. This blended performance drives home the fact that friendship is collaborative. Listening to Sow tell stories about Friedman and vice versa gives the book a warm, inviting, informal tone. They both laugh a lot throughout the performance. It's so obvious in their voices how much they love each other. BIG FRIENDSHIP is partially a memoir about their specific relationship, but it's also full of research and practical advice. The audio includes the voices of various experts, researchers, and friends, which makes it feel a bit like listening to an extra-long (and fascinating) podcast. Anyone who has ever experienced the highs and lows of friendship will easily relate to this smart and moving book. Just be prepared: It'll make you want to call your friends immediately.