This month, I'm excited to highlight three recent audiobooks that explore relationships between children and adults that are not as simple as biological parent + biological child. This is something that so many listeners, myself included, can relate to. Not all of us are parents, but many of us non-parents have kids in our lives whom we love deeply—we are aunts, grandparents, mentors, uncles. Then there are all the parents out there who aren't biologically related to their children, be they foster parents, stepparents, non-biological queer parents, or parents via chosen family. Parenthood encompasses so many kinds of families and relationships. These audiobooks celebrate just a few of the many shapes that parenthood takes.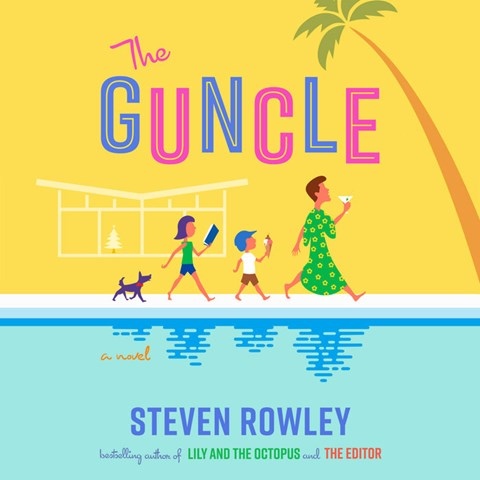 Steven Rowley's newest novel, THE GUNCLE, read with infectious warmth by the author, is a funny but heartfelt look at the transformative power of being an uncle. Patrick is a retired actor who, after his boyfriend died, retreated into his idyllic Palm Springs house, choosing to cut himself off from the world rather than risk being hurt again. But when his sister-in-law dies and his brother checks himself into rehab, it falls to Patrick to look after his niece and nephew for the summer.
Patrick isn't prepared for parenthood. Maise and Grant upend his orderly life in ways that are challenging, exhausting, surprising, and ultimately, life-changing. Rowley's fabulous narration captures all of Patrick's swiftly changing emotions. As the three learn to live with each other while grieving, there are meltdowns, plenty of over-the-top humor, and at least one screaming match. But everyone, especially Patrick, comes out of the summer just a bit more whole. It's a poignant look at the reciprocity of relationships between kids and adults, wrapped up in an appealing performance.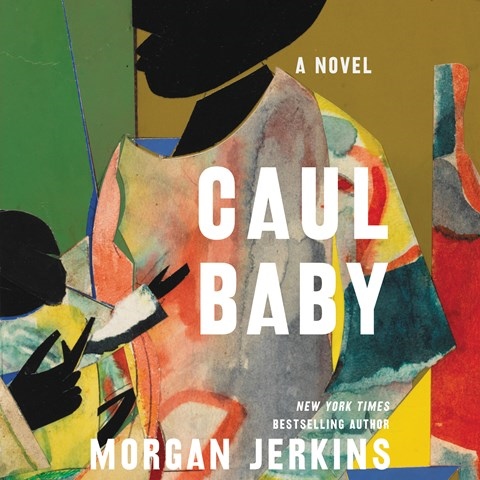 Morgan Jerkins's new novel, CAUL BABY, beautifully narrated by Joniece Abbott-Pratt, is an intergenerational saga set against the backdrop of a rapidly gentrifying Harlem, tinged with magic. It's a complex and moving story about Black womanhood, generational trauma, community accountability, and most of all, motherhood. The Melancons are a prominent Black family known for their caul, a magical extra layer of skin that holds healing powers. They make a living selling the caul to wealthy white customers. When they refuse to sell the caul to Laila, a Black woman who has suffered several miscarriages, it causes a rift that defines the lives of both families into the next generation.
This book is populated with mothers and daughters, some of whom know each other as such, and some of whom don't. Abbott-Pratt's vibrant narration brings all of these different women—and their uneasy relationships with each other—to life. It's full of big questions about what defines motherhood. Is it biology? Love? Physical proximity, care, power, financial support? The book doesn't offer any easy answers. But as the characters strive to take care of each other as best they can, one thing becomes clear: parenthood is rarely, if ever, defined by just one thing.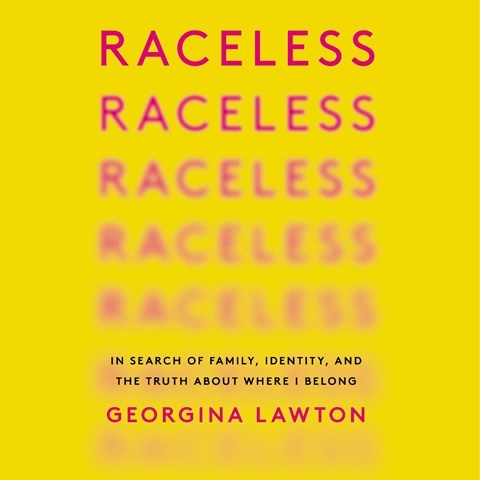 A nonfiction audiobook that takes a different approach to themes of parenthood is Georgina Lawton's powerful memoir RACELESS. Growing up in the English suburbs, Lawton's white parents never explained why she was the only Black person in the family. They simply didn't talk about race. It wasn't until after her father died, and she took a DNA test, that she was finally able to confront the truth about her parentage and claim the racial identity her white upbringing had mostly stolen from her. In this memoir, which Lawton narrates with graceful poise and genuine emotion, she recounts her journey to understand why her parents did what they did and to reclaim her Black identity.
This audiobook is about a lot more than parenthood, but I think it brings a valuable perspective to this conversation. Lawton's story is about the harm caused by willful ignorance. It celebrates non-biological parents, but it also describes the devastation that arises when families choose to keep secrets instead of honoring multiple truths. By insisting that she was biologically related to both of them, Lawton's parents devalued her Blackness, treating it like something incidental, rather than a core piece of her identity. This audiobook is a testament to the power of the stories we tell ourselves about where we come from, and how deeply those stories—of parentage, culture, genetics, history—are woven into our sense of self.
These three titles are just the beginning when it comes to incredible audiobooks about parenthood, meaningful non-parent relationships, and the blurry lines between them. A few other favorites include GIRLS MADE OF SNOW AND GLASS by Melissa Bashardoust, read by Jennifer Ikeda, and WE ARE OKAY by Nina LaCour, read by Jorjeana Marie.