As it's the end of August and "Back to School" fever has taken over, I thought I would focus on Middle Grade and Young Adult offerings in the mystery/crime/horror category.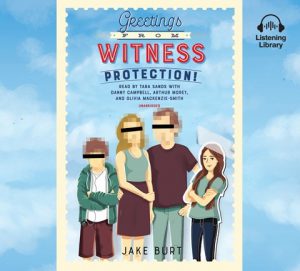 Strong female characters welcome! Jake Burt's GREETINGS FROM WITNESS PROTECTION! features 13-year-old Nicki Demere—she's feisty, smart, and self-reliant. She's also a pickpocket (having been trained by her grandmother) and a kleptomaniac. Nicki is living in an orphanage and going in and out of foster care when she's recruited by the U.S. Marshals Service to help protect a family going into Witness Protection. Narrator Tara Sands strikes the right balance with Nicki's voice, tone, and attitude. She is joined by a group of narrators who complete the cast of villains and other adults. This was a fun and engaging listen, even for a geezer like me.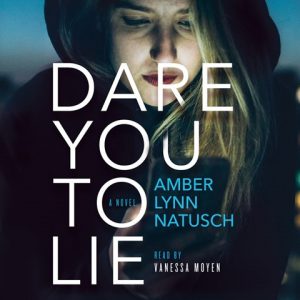 In a brand new Young Adult mystery, we are treated to another gutsy protagonist in DARE YOU TO LIE by Amber Lynn Natusch. Kylene (Ky) Danners is a high-schooler dealing with her FBI agent father's incarceration and her own humiliation as a result of a sex photo scandal (she refers to it as "boobgate"—you get the picture). Listeners might just be reminded of another petite blonde sleuth, Veronica Mars (I have to confess that I binge-watched the TV series on Netflix). Narrator Venessa Moyen very effectively manages the fast-paced dialogue and builds the tension in the interactions with the steroid-hyped football player bully. Many teens are hungry for series, and they'll likely eat up this first installment in the Hometown Anithero series.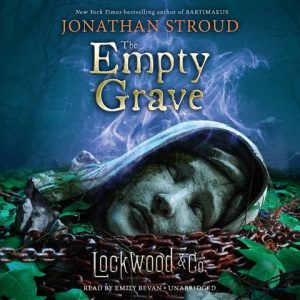 What about horror? Some tweens and teens revel in creepiness—the scarier the better. THE EMPTY GRAVE is the fifth and final book in the Lockwood & Co. series, narrated by Earphones Award winner Emily Bevan. Author Jonathan Stroud has created an alternate England where humans are threatened by an epidemic of ghosts. A group of teenage ghost hunters (Lockwood and Co.) come to the rescue. I could only listen to this in the daytime so the scariness wouldn't creep into my dreams!
Having dipped my toe into mystery audiobooks targeted at the YA audience and younger, I realize that good books, well narrated, are ageless—they can be enjoyed by anyone. And the exciting stories can be a great way to get even reluctant young readers/listeners interested in audiobooks.