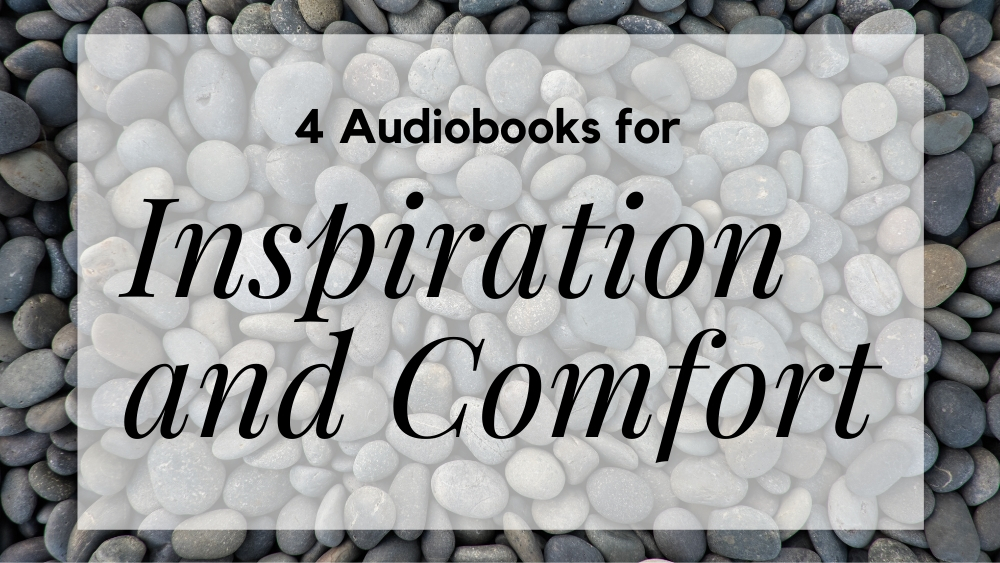 So, how is your new year going so far? While I hope it's going brilliantly, I've found that many of us spend January in need of a boost, nudge, hug, or serious talking-to. That's what these audiobooks offer. Listen to one or all, and by February, you'll be raring to go.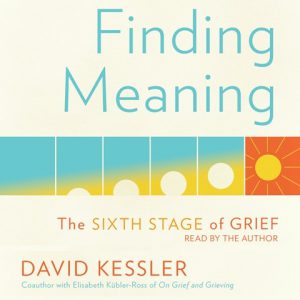 I wish I'd had David Kessler's FINDING MEANING after my mother's death on Christmas Eve, 2005. That January and for months afterward, I felt alternately numb and frantic, and despite our loving relationship, guilty about everything I'd ever said or not said to her. I needed Kessler's blend of sincerity, patience, and good sense. They are a balm to the bereft. I trust you're not mourning a death or job loss, divorce or even a broken leg. If you are, Kessler will help you through it.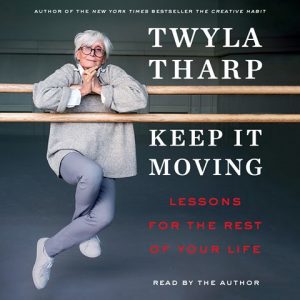 Once you're coping, it's time for KEEP IT MOVING by Twyla Tharp. The modern dance phenomenon, who wears her 78 years with humor and enthusiasm, takes her theme from the story of Lot's wife in the Old Testament. Look forward or you will turn into a pillar of salt. Her pacing is not that of a professional narrator, but her Earphones Award performance of these wise and often humorous anecdotes and lessons is a treat to hear. She is the nudge we all need — Age is not the enemy. Stagnation is the enemy.  I hear her voice now every time I walk. Stride, she says. Don't take mingy steps. I stride.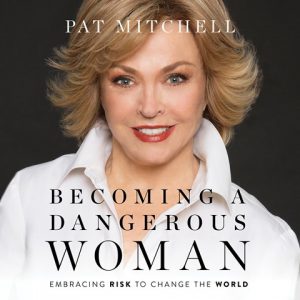 I'm sure that Pat Mitchell also strides.  In BECOMING A DANGEROUS WOMAN, the first female president of CNN and PBS offers a fascinating and witty memoir cum advice book that'll get you to dump your excuses and climb your proverbial mountain. Raised on a Georgia cotton farm without indoor plumbing, she took the gumption she learned from a grandmother who could evidently wring a chicken's neck with one hand and churn butter with the other to get to the top and  bring other women along with her. This audiobook offers a welcome chance to hang onto the coattails of a fearsome talent.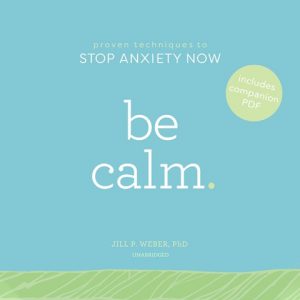 Finally, now that it's late January 2020, I can admit that when not writing, I coped with 2019 by knitting, watching baking shows, practicing gentle yoga not quite often enough, and playing the classical music station instead of the news. This year, I will add listening to Jill P. Weber's concise advice book, BE CALM. Given an Earphones Award performance by Bernadette Dunne, who could convince me to try anything, it mixes practical anxiety-reducing techniques with accessible science-based fact. Listening is like taking a deep breath and feeling your pulse slow.
Peace.