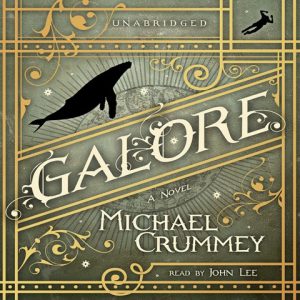 I don't come from a religious family, but during this week between the Roman and Orthodox Easters, I'm reminded of my one experience of church on Easter Sunday. In the children's group, we discussed the resurrection of Jesus; hunted for chocolate eggs and jellybeans; patted visiting bunnies; and sang Puff the Magic Dragon. I embraced it all.
I'm still comforted by the possibility of miracles and magic, which is why I recommend GALORE, Michael Crummey's allegorical saga about a man found inside a whale and the effect he has on generations of 19th–century Newfoundland villagers. Not Jonah exactly, but close enough to be a story for the ages. It's narrated by John Lee, whose warm embrace of a voice radiates wonder and seeps into your very marrow.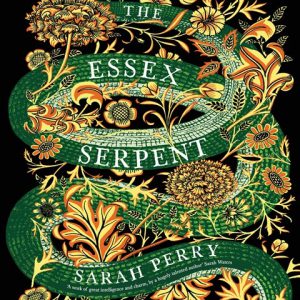 Back to Puff the Magic Dragon for a sec. Remember what happens when the little boy grows up and ceases to believe? Without his lifelong friend, Puff could not be brave. So Puff, that mighty dragon, sadly slipped into his cave. Well, that won't happen to my Puff. I'm keeping mythical creatures in my life, creatures such as that which might or might not be in the marsh in Sarah Perry's THE ESSEX SERPENT. Set in 19th–century England and exquisitely narrated by Juanita McMahon, the novel features a fiercely rational woman, a devout vicar, and a possible beast. It's about belief, skepticism, and love. It's irresistible.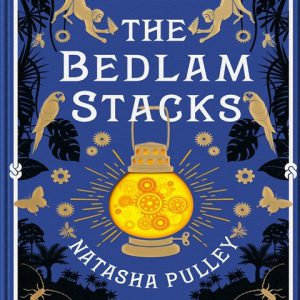 BEDLAM STACKS by Natasha Pulley is another irresistible tale set in the 19th century. When Merrick Tremayne ventures into Peru's jungles in search of a plant that can cure malaria, he discovers a strange holy city where statues shift position and the apparently ageless priest is impervious to heat and cold. Magic? Miracle? You decide. You'll love David Thorpe's perfectly paced narration of the haunting story.
It's interesting how many novels about that which cannot be explained are set in the 19th century. I wonder if it's because we can almost imagine living then? After all, our great or great-great grandparents did. Yet the era is different enough from our own to offer a place where we can safely consider the inexplicable.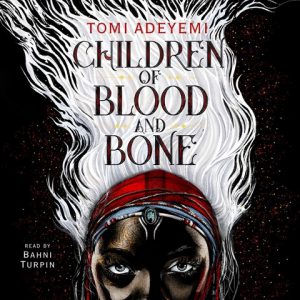 Such as magic. Tomi Adeyemi's young-adult novel, CHILDREN OF BLOOD AND BONE, is set somewhere in West Africa, somewhere in nameless time, in a country from which magic has been stolen. Bahni Turpin gives an Earphones Award performance of this riveting first volume in a promised series, in which Zélie the Divïner must restore the fantastical to her homeland. If she succeeds, Orïsha will once again be a land in which "burners" kindle flames and "tiders" summon waves.