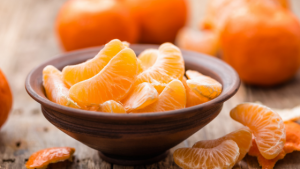 February rings in the Lunar New Year and is also American Heart Health Month—just two of the seasonal reminders that getting healthy can mean better enjoying the year to come. We're sharing audiobook suggestions all month over on Twitter to support you in those efforts. Healthy listening goes beyond collecting the same advice you might be reading in your doctor's office or in the news. Here are some of the more unusual directions those audiobook choices can take you on the road to wellness:
Katja Panzar's THE FINNISH WAY, narrated by Karen Cass, takes us on a tour of Nordic healthy living values that include decluttering, experiencing nature, and eating and exercising appropriately. Cass makes all this sound achievable as well as interesting. It's most certainly a holistic approach to staying well!
FOREST BATHING, an Earphones Award winner by Qing Li and read by Ramon Tikaram, brings together the author's scientific research with the narrator's skillful interpretation to reach listeners' hearts as well as minds. The bottom line: Trees can augment human health (really!), and we need to spend time with them to enhance our own well being.
Patrick Lawlor narrates physician Sandeep Jauhar's HEART with energy and pacing that match the author's delight in leading a guided tour of all things heart-related—from anatomy to mythology, from disease to social history. Even (maybe especially) if you aren't a romantic, this is perfect Valentine's Day listening.
With the lunar new year ushering in a Year of the Pig, even the Chinese zodiac suggests we should get healthy. The pig is associated with realism, a balance of hard work with pleasure, and social interests. Naturalist Sy Montgomery's THE GOOD GOOD PIG indeed offers us a model of porcine health. Thanks to Xe Sands's narration, the story of this pig's life makes for a fine listening companion: You can walk with it, snack with it, bathe in a forest (or nearby park), or clean up your living space with good pig Christopher along for the ride.
Get healthier. Get listening!