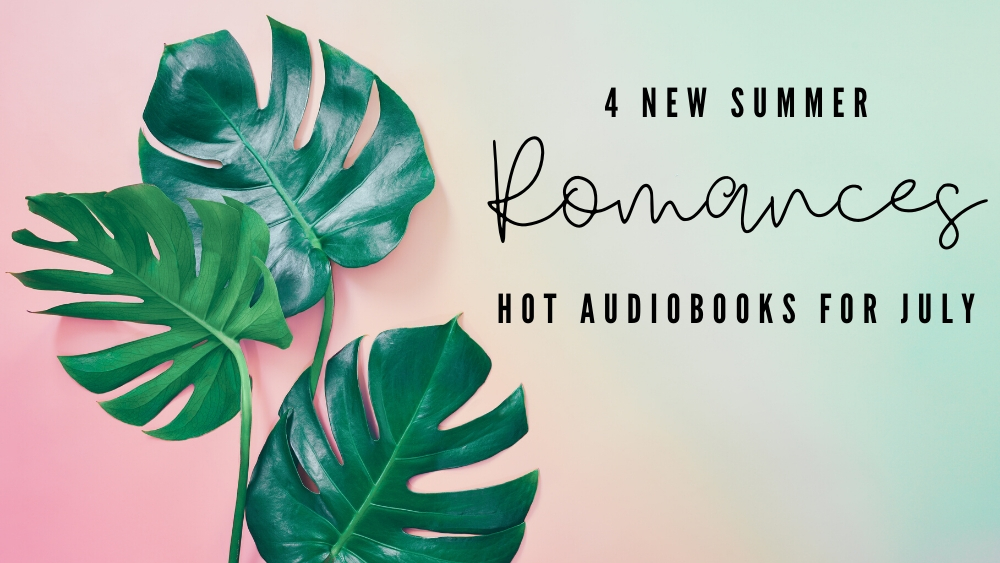 Has your vacation been canceled, or turned into s'mores and a wading pool in the backyard? Never fear—AudioFile has four new audiobook romances with delicious summer themes to recommend. So turn on the fan, crank up the A/C, and get ready for these hot summer listens.
First, let's head to the beach with Mary Kay Andrews's HELLO SUMMER, read by Kathleen McInerney. Andrews has a talent for creating small-town Southern beach-capades complete with gales of laughter and fun personalities. Enter narrator Kathleen McInerney. She voices newshound Sarah Conley Hawkins as she resettles in a small town in Florida and uncovers an untimely death. With a slight Southern accent, McInerney welcomes listeners to Silver Bay using a sweet, appealing tone for Sarah.
We stay in Florida but travel to Key West for Priscilla Oliveras's ISLAND AFFAIR, read by Carmen Vine. When Sara's boyfriend flakes out of her family vacation, Sara recruits a stranger, firefighter Luis Navarro, to step in and play the part. Vine has a deep, substantial voice with a lovely vibrating edge that gives it dimension. Spanish accents and male voices are no problem in Vine's understated and Earphones award-winning narration.
Now let's head up the coast to Coates Island, North Carolina, for SEASIDE CAFÉ by Rochelle Alers, read by Shari Peele. Cook Kayana Johnson has returned to her brother's Seaside Café, taking the opportunity to prepare her favorite dishes and form a book club with new friends. Peele introduces this series opener with a smooth, measured pace. She navigates family dynamics and island romance with equal aplomb.
Ending up on the West Coast in Washington state, we finish up with THE FRIENDSHIP LIST by Susan Mallery, read by Tanya Eby. When Ellen Fox overhears her son planning to attend college close to home for her sake, she knows she needs to stand tall. So along with her friend Unity Leandre, Ellen creates a list of challenges like "wear three-inch high heels" to help her push her life forward. Eby creates a sympathetic bond between the friends that will hook listeners. Different voices for Unity and Ellen make for clear dialogue, and Eby's cozy voice will have you settling in for a nice, long listen.
With great listens like these, finding that summer vacation feeling is as simple as pressing play.