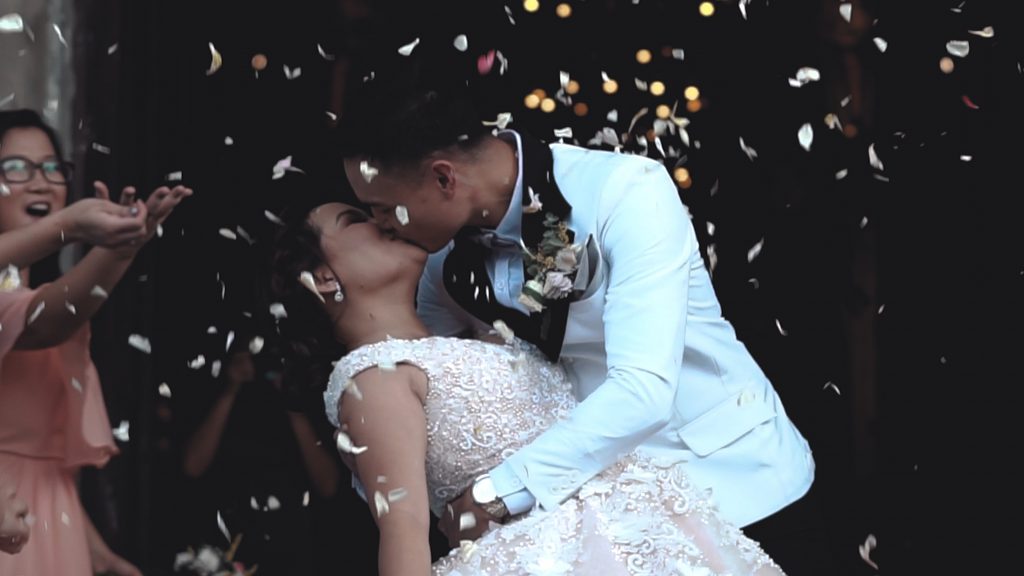 Wedding romances exist under a particular set of rules that make them even more carefully crafted than your usual happily-ever-after romance. Not only do we (usually) know in advance that the characters have a stable, defined future ahead of them, but now we know that they are going to end up married—or are already married! Making this type of story fresh and appealing involves a lot of creativity from the author as well as a compelling narration. We already know the ending, so the author and narrator need to seduce us, shock us, crack us up, or simply tell us a story we can't resist hearing. You have to bring your A game to make a wedding romance stand out.
On the other hand, many romance readers are suckers for the dress selection, the inevitable fights among members of the bridal party, and the misty-eyed promises of forever that give wedding romances a hushed respect, even from the most hardened pragmatists. Let's get the show on the road with four new wedding themed (if sometimes unconventional!) audiobooks.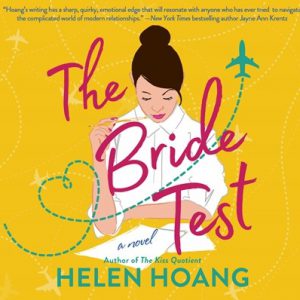 THE BRIDE TEST
by Helen Hoang, read by Emily Woo Zeller
Dreamscape 
So many listeners have been waiting for this one! You'll be glad to know that  our reviewer LOVED it as much as I loved Hoang's first novel, THE KISS QUOTIENT. Hoang's #ownvoice romances featuring characters on the autism spectrum give listeners a traditional love story with real characters who remind us of ourselves and our friends and neighbors. Main character Khai Diep believes he doesn't need a wife, since he experiences emotions differently. Narrator Emily Woo Zeller depicts Khai's romantic journey with sensitivity as he meets Esme Tran, who comes to the U.S. hoping to give her young daughter, who is still in Vietnam, a more stable life.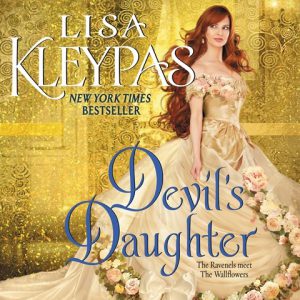 DEVIL'S DAUGHTER: The Ravenels Meet The Wallflowers
by Lisa Kleypas, read by Mary Jane Wells
Harper Audio
Lisa Kleypas and Mary Jane Wells are a beloved combination, and it's fun to present listeners with an English aristocratic story that begins with a modern-feeling wedding meet-cute. Phoebe is a widow who travels to a family wedding, where she meets West, a reformed scoundrel who tormented her late husband when they were boys at school. This historical romance in the Ravenels series (with some allusions to the Wallflower series) features a rich story given dimension by the uber-capable narration of Mary Jane Wells. It's equally blessed with drama and humor in its detailed historical setting.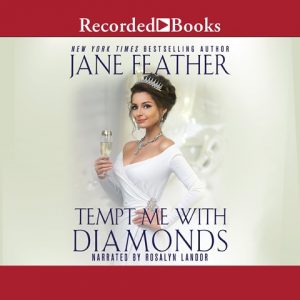 TEMPT ME WITH DIAMONDS
by Jane Feather, read by Rosalyn Landor
Recorded Books
Fake marriage? Yum-my! (It's a common romantic trope for a reason!) In the late Victorian era, Colonel Rupert Lacey ends up under the same roof as Diana Sommerville, once his fiancée. Of course it's more proper that they pretend to be married, right? Narrator Rosalyn Landor rolls out wonderful masculine voices like Rupert's with so much of the stiff aristocratic manner . . . until Diana turns him inside out. Secondary characters flesh out the story with their personalities and their advice.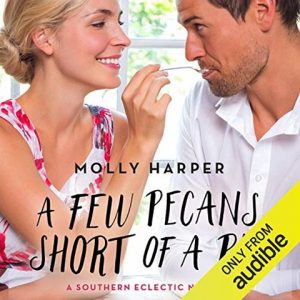 A FEW PECANS SHORT OF A PIE: Southern Eclectic, Book 5
by Molly Harper, read by Amanda Ronconi
Audible, Inc.
Let's end with a laugh. Every time I see Molly Harper and Amanda Ronconi team up, I know my fellow reviewer Stephanie is a happy camper. She calls this title "a match made in audio heaven." Margot is at home in small town Lake Sackett, Georgia, and her pregnancy means moving up the wedding date with boyfriend Kyle, who's a school principal. Harper's quirky, ever-present humor is fully expressed by Ronconi's narration, as is the memorable cast of characters in Harper's small southern town. Enjoy the wedding chaos in this bite-sized audiobook.