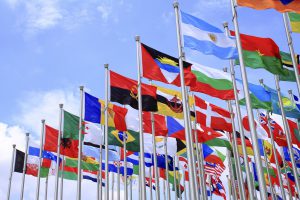 If you were to bring together a group of audiophiles, you would soon hear a literal cacophony of impassioned recommendations for "must listen" narrators and memorable performances. At some point, everyone would be pulling out their phones and scraps of paper to take down suggestions for future listening. Laughter and mock swoons emerge as well as the inevitable professions of audio love: "I would listen to that narrator read the dictionary!" As the lovefest dies down, talk will eventually drift to the dark side of audiobooks—that is to say, the recording missteps that cause eye rolls that take your eyebrows along with them. Chief among these is the accent-gone-wrong. You know this problem well: The character is Scottish/French/Southern/Japanese, but the accent is something, um . . . indescribably not right. And so, it is my great pleasure to present to you five romance audiobooks with notably wonderful accents. Journey around the globe with these characters who are authentically presented by narrators who have done their homework.
1. The British Aristocracy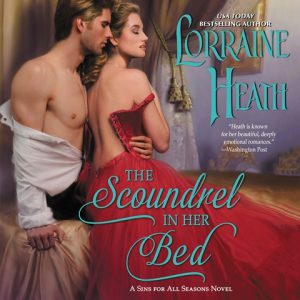 THE SCOUNDREL IN HER BED: Sins for All Seasons, Book 3
by Lorraine Heath, read by Kate Reading
Harper Audio
The challenge: To match the controlled elegance of Lady Lavinia Kent's aristocratic manner with the true emotion she faces when she reunites with commoner Finn Trewlove.
The delivery: Consummate professional Kate Reading gives these Brits a highly proper narration without skimping on the emotion. Children and other secondary characters all receive individual treatment, and listeners will feel like they're part of the action.
2. Culture Clash — England meets Texas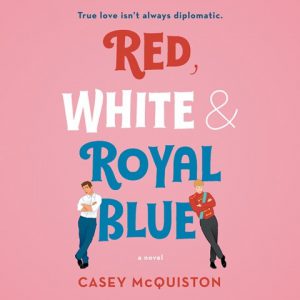 RED, WHITE & ROYAL BLUE
by Casey McQuiston, read by Ramón de Ocampo
Macmillan Audio
The challenge: A snarky Texan, son of the U.S. President, meets and falls for England's Prince Henry. Their wildly different accents are crucial to this compelling listening experience.
The delivery: Narrator Ramón de Ocampo roams from giddy dialogue with Alex's friends and relatives to darker humor that illustrates his precarious social position. Henry's adorable British accent makes a sweet pairing with Alex's world-weary sophistication. 
3. The Holy Grail of accents — Scottish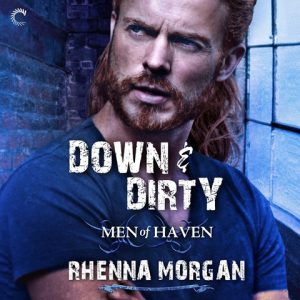 DOWN & DIRTY: Men of Haven, Book 6
by Rhenna Morgan, read by John Lane
Harlequin Audio
The challenge: After six books in the series, expectations are high for Axel, a Scot living in America. Narrator John Lane not only has to deliver Axel's larger than life personality—with his accent—but also differentiate a dozen other characters we've met in earlier volumes. 
The delivery: Pants-on-fire hot!  Lane sizzles in Morgan's sexy romance, matching Axel's strong will against his love interest Lizzy's reluctance. Expectations are fully met in this long awaited audiobook.
4. Quebecois Canadian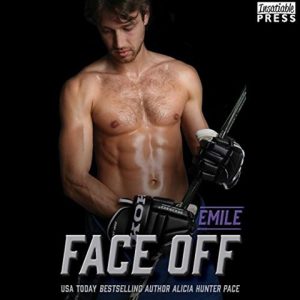 FACE OFF: EMILE: Nashville Sound, Book 1
by Alicia Hunter Pace, read by Andrew Eiden
Insatiable Press
AudioFile Earphones Award
The challenge: To deliver hockey player Emile's distinctive French Canadian accent. 
The delivery: Our reviewer was charmed by narrator Andrew Eiden's accents, both for Quebecois Emile and also for Nashville resident Amy. Eiden's twang is a pleasant, mid-range tone that hits each syllable strongly, but lingers a little on the ends of words, giving his reading confidence. Eiden balances that confidence with vulnerability as Amy deals with her thieving ex and Emile's courtly efforts to set her on her feet.
5. London Calling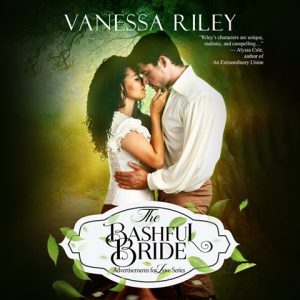 THE BASHFUL BRIDE: Advertisements for Love, Book 2
by Vanessa Riley, read by Jessica Bolte
Brilliance Audio
The challenge: To portray a fascinating aspect of 1820s London while staying true to the many accents and personalities of that teeming city. Ester advertises for and then fights to be with London actor Arthur Bex. The couple heads for Gretna Green to solidify the marriage, while their budding relationship takes unexpected turns. Ester has particular reasons for detesting the slave trade, and Arthur's closely held secrets may tear them apart.  
The delivery: Narrator Jessica Bolte nails her characters' personalities and motivations, and the accents come together as part of that package. Bolte ranges from a clipped and polished narrative style to a soft undertone that sells listeners on Riley's wide emotional range. Ester's feelings of betrayal are authentically portrayed.
Photo by Penn State.