That Cupid strikes with an arrow suggests that love is more complicated than it seemed in third grade when I pasted pink cherubs on Valentine lace doilies and savored chalky Sweethearts. The five Earphones Award-winning audiobooks in today's post, four novels and a memoir, speak to love's wound and its wonder. For no matter the ache of love tested, love unrequited, and love lost to death, disease, distance, or indifference, the heart like a flower turns stubbornly, constantly, reassuringly toward the light.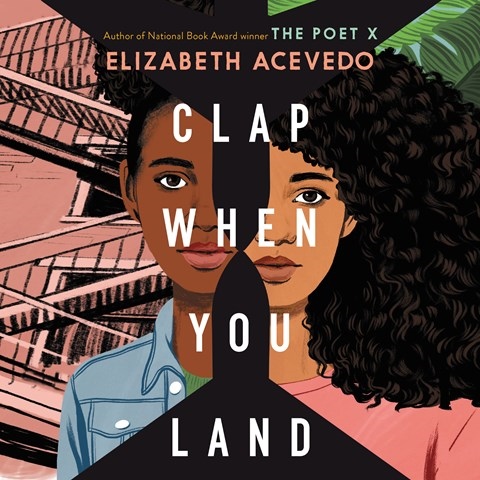 CLAP WHEN YOU LAND, by Elizabeth Acevedo (THE POET X), starts with a father's death, which leaves his two teenage daughters in grief and gifts them each with a previously unknown sister. Melania-Luisa Marte voices Camino, who's Dominican, and author Acevedo performs Yahaira, who lives in New York. The narrations blend together melodically in this free-verse consideration of love and anger, forgiveness, and budding sisterhood. It's a young adult novel that offers much for older listeners and sophisticated younger folks as well.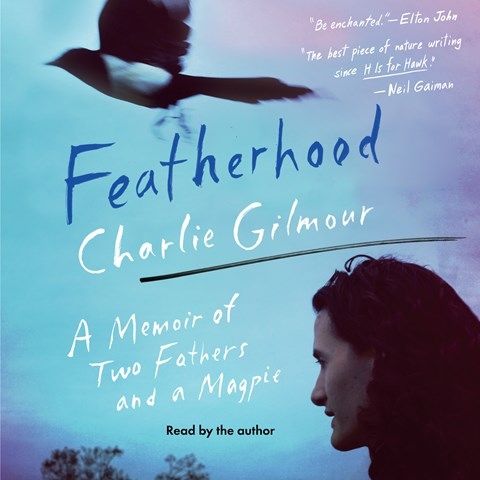 Charlie Gilmore's memoir, FEATHERHOOD, brims with wisdom, humor, love, and wildlife. Delightfully read by its English author, on the surface it's the story of a man caring for an abandoned baby magpie as he navigates nascent fatherhood and his feelings about his own father, who abandoned him as a baby. More deeply, it's an insightful, expressive, often droll examination of what love can and cannot do. It is also a Valentine gift for all of us who adored Helen Macdonald's H IS FOR HAWK.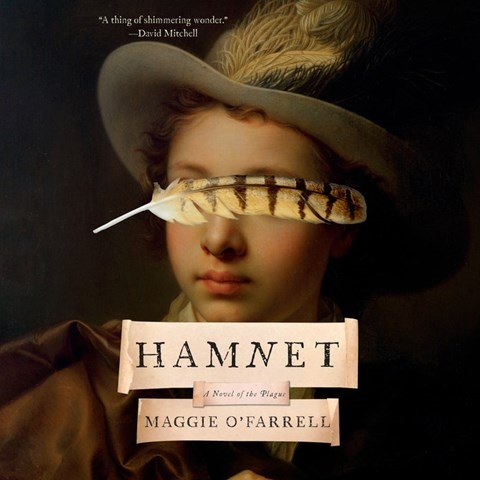 Ell Potter's performance of Maggie O'Farrell's shimmering novel, HAMNET, enthralls as surely as Scheherazade. In the 16th century, the names Hamlet and Hamnet were interchangeable. Following the death from plague of his young son Hamnet, Shakespeare wrote his masterful tragedy Hamlet. From this conjunction of historical facts, O'Farrell has conjured a poetic and powerful tale of the permutations of love between couples, siblings, and parents and their children. My heart swelled, cracked, and was restored by listening.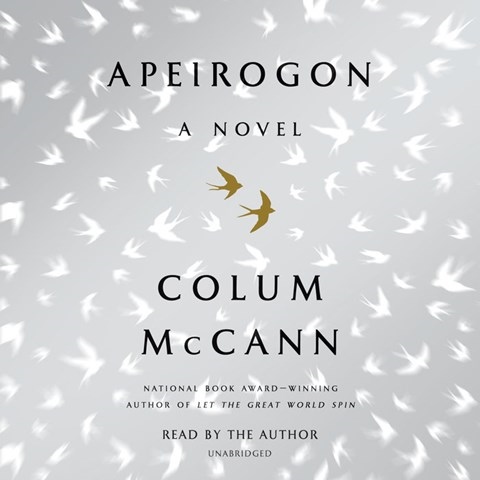 Children still die today and those who love them still survive, however changed. In APEIROGON, Colum McCann has created a novel of hope based on a real-life friendship between a Palestinian father and an Israeli father, each of whom lost a child to conflict in the Middle East. In geometry, an apeirogon is an infinite polygon, and so it is that this collage of a story blends fictional imaginings with historical anecdotes, philosophical quotations with headlines. The jazz-like result is flawlessly read by the author, whose subtle Irish accent is a reminder that Èire is a land of bards.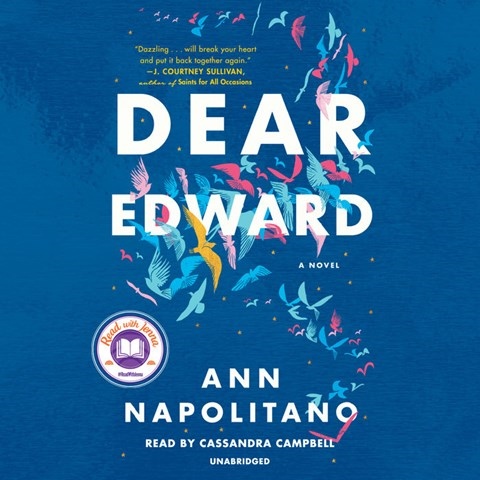 A transcontinental flight crashes, leaving twelve-year-old Edward Adler as the sole survivor. From that premise, Ann Napolitano has written a marvel of imagination and empathy in DEAR EDWARD. Consummately performed by Cassandra Campbell, the novel is written in alternating chapters. As we journey with the Adler family and other travelers on the ultimately doomed flight, we also follow Edward as he finds his way through change and grief to a new life. Gripping, heartrending, and uplifting, it left me deeply satisfied, as does love at its best.