Hello, Summer! I welcome your days of outdoor living. You bring me gardening, cookouts, and naps on the deck. The air is teeming with the soothing sounds of birds and bees . . . and the occasional thwack of balls.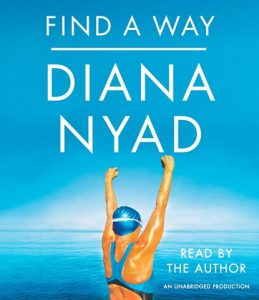 Yes! Now's the time to dust off those tennis balls, golf balls, baseballs, soccer balls, and bocce balls. Don't care for cricket? Maybe it's time to launch a canoe, a sailboat, a kayak, or a raft. Don't have sports equipment? No problem. Head on over to the swimming pool, the swimming hole, the creek, the beach, or the bay and just jump in.
I love summer sports and look for ways to participate on a casual level, whether it's a pick-up neighborhood baseball game or a Saturday bike ride with my husband. Despite, or maybe because of, my amateur status, I've always felt that sports enrich our lives, not only encouraging us to improve our physical skills but teaching us to be better winners and losers and giving us a basis to form lifelong friendships.
I'll never be a professional athlete, but thanks to audiobooks, I can live vicariously. Today I feature five memoirs from both hobbyists and elite athletes who are devoted to a summer sport. These audiobooks may not help you improve your score, but they'll inspire you to get in the game.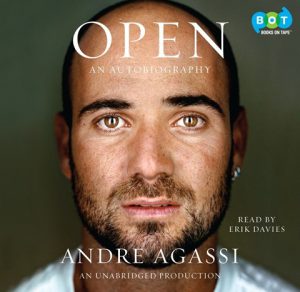 Even if you don't play tennis, you've probably heard of Andre Agassi, one of the best male tennis players ever. What you might not know is that becoming a professional player was not one of Agassi's childhood ambitions—it was his father's dream. That's just the start of what Agassi shares in his well-received memoir, OPEN. Narrator Erik Davies, with his good sense of pacing, carries listeners along the star's journey from frustrated teen to public figure to a man who believes in the importance of helping others.
Sometimes when I swim laps, I get into a zone and feel as if I could go on forever, or for at least for 10 more rounds. Diana Nyad's swimming goal was a lot longer—111 miles to be exact. In FIND A WAY, she recounts the story of how, at the end of middle age, she swam from Cuba to Key West through shark- and jellyfish-infested seas, fulfilling a life goal. She reads her own audiobook, letting her enthusiasm shine and showing us that it's never too late to follow your dreams.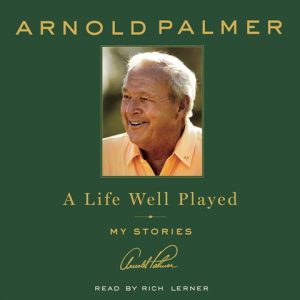 In the annals of golf legends, Arnold Palmer has to be near the top of the list, not just because he was a great player but because he was a class act. In A LIFE WELL PLAYED, written in his twilight years, Palmer talks about his family and his innovations (such as starting the Golf Channel) as much as he muses about putting and driving. Narrator Rich Lerner's delivery captures the essence of Palmer's style: low-key, humble, and happy to connect with his many fans. You might have to pour yourself an Arnold Palmer cocktail while listening to this audiobook.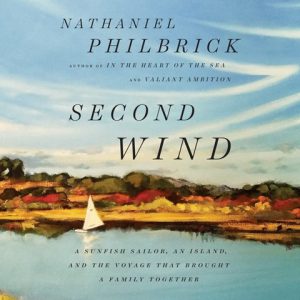 If you read a lot of history and biography, you might be wondering what a Nathaniel Philbrick book is doing in a list of sports memoirs. I too was surprised to learn that Philbrick was once a championship Sunfish sailor. In his self-narrated memoir, SECOND WIND, the author recounts his rediscovery of the joys and hardships of competitive sailing after he dusted off his old boat and decided to make a comeback, almost 30 years after his winning season. Listeners will root for Philbrick's success and become fond of his tolerant, supportive family.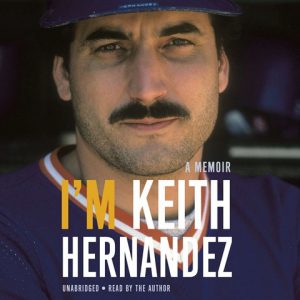 Summer isn't summer until you've watched a baseball game, whether it's from a beach chair at the local Little League game or in the packed stands of a Major League stadium. Keith Hernandez made his name playing first base for the St. Louis Cardinals and then the New York Mets, where he still has ties as a commentator. In his just-released memoir I'M KEITH HERNANDEZ, the baseball giant covers his amazing sports career, his childhood, and the ups and downs of his personal life. He's a confident and relaxed narrator who doesn't mask his genuine emotions.
I'm inspired to get out to the ball field, tune up my bicycle, do some hiking, and watch the upcoming tennis tournaments. What summer sports are calling to you?