In my part of the world, birds are singing, and the trees are a watercolor of tender green, baby pink, and bridal white. It's spring, the perfect time for audiobooks that take us outdoors.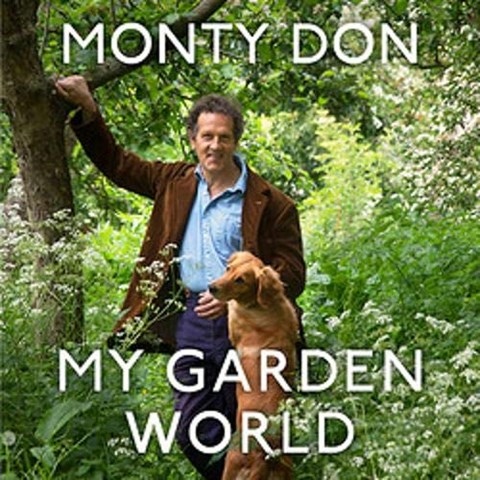 One of my favorite listens of the last year, MY GARDEN WORLD by Monty Don, is the place to begin. A star of the BBC series "Gardeners' World," the English plantsman's easy, practiced performance earned an Earphones Award for an audiobook full of outdoor delight. In short inviting essays, Don's gentle humor and appreciation of the natural world engender similar gratitude in the listener. Whether the topic be spring's cold soil, garden primroses, or industrious moles, prepare to be charmed and heartened.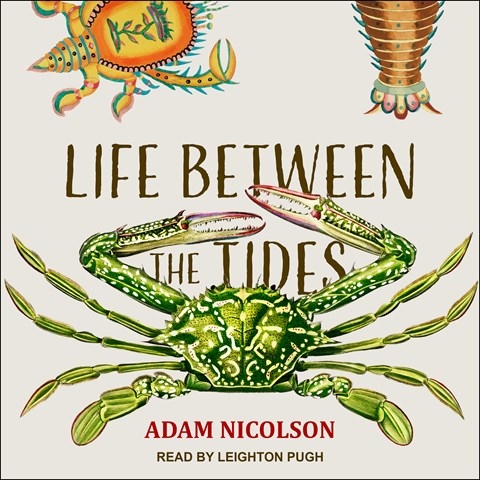 Leighton Pugh's Earphones Award-winning performance of Adam Nicolson's equally captivating LIFE BETWEEN THE TIDES may have you wading into the nearest shallow body of water with the same questing spirit as the author. An award-winning British historian and naturalist, and grandson of famed English gardener Vita Sackville-West, Nicolson is most of all an enthusiast. His enchantment with life in intertidal rock pools where hormones of dominant female sand hoppers inhibit the development of their rivals' ovaries and "disturbed creatures jump away as chaotically as bubbles in champagne" is beautifully rendered by Pugh's attentive pacing and sheer friendliness. Equal parts joy, natural science, and philosophy, this is a buoyant listen.
Remember how stunned we humans were to discover that other primates and even birds used tools, too? It turns out that many of our fellow creatures do what we do, but better. Like Ginger Rogers dancing backwards in heels, when Fred Astaire only had to go forward. In SENTIENT, zoologist and filmmaker Jackie Higgins examines of the "super sense" of everything from bloodhounds to octopuses with a fascination that's beautifully rendered by Joan Walker's clear, warm narration. The eyes of orb-weaving spiders can recognize space and time. The great grey owl can hear twenty decibels lower than the human ear. It takes the star-nosed mole 120 milliseconds to catch a worm. It's an amazing world out there, and this audiobook is an excellent guide.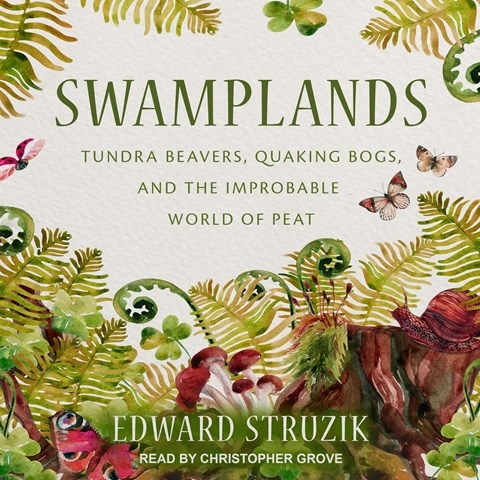 Listening to Christopher Grove's moving narration of SWAMPLANDS by Edward Struzik, I was reminded of the meadow near my childhood home that often flooded in spring, creating a squish-squashy world for me to explore. As this passionate book about swamps and fens makes clear, I was right to be awed and enchanted. From the Great Dismal Swamp in Virginia to Arctic wetlands, damp places shelter rare plants and animals and help mitigate the climate crisis by capturing carbon and absorbing water. Delivered with energy, this audiobook is full of thought-provoking history and eye-opening science. It makes me extra glad that my meadow is safe from development through a conservation easement.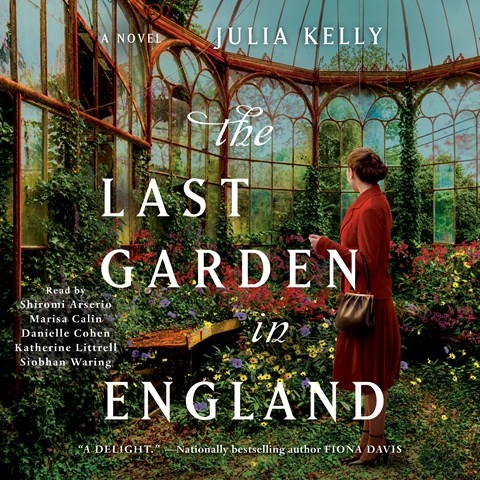 After four nonfiction titles, I'll end with one of my favorite novels from 2021. Marisa Calin, Shiromi Arserio, Katherine Littrell, Danielle Cohen, and Siobhan Waring won an Earphones Award for their inviting group performance of THE LAST GARDEN IN ENGLAND by Julia Kelly. The bestselling author introduces us to the gardens of a grand English estate and the women who made and remade them. Set alternately in 1907, the 1940s, and the present day, and full of compellingly written characters, the fine plotting and superb performances make this a listening experience to savor.