Did you know that listening to audiobooks with your children offers many more benefits than simple entertainment? For example, audiobooks are great way to help reluctant readers discover the magic of stories. They help children be better listeners and give them the chance to enjoy books that may be slightly above their print-reading level.
What's more, by listening to audiobooks along with the youngsters in your life, you open up opportunities for discussions about timely issues, about self-identity, and about people who live lives different from yours. Plus, listening to an audiobook is just plain enjoyable.
Audiobooks can also be a great way to limit screen time. Your children can listen to a good story when doing a puzzle, playing with toys, or doing crafts, instead of being distracted by images on the television. Another good time to push play on an audiobook is when you're traveling—whether it's a short trip to soccer practice or a long flight on an airplane.
Finally, try using audiobooks to help establish a nighttime routine. Let your kids start listening when they get ready for bed and then set the sleep timer on their player to allow them to continue listening for another 15 minutes or so after you turn off the light. If you're lucky, your children may start looking forward to bedtime.
The following children's audiobooks are geared to middle-grade readers but will have broad appeal to teens and adults, too. Each one can be listened to on more than one level: first as a good story and second as an avenue to start a family discussion about acceptance and inclusion.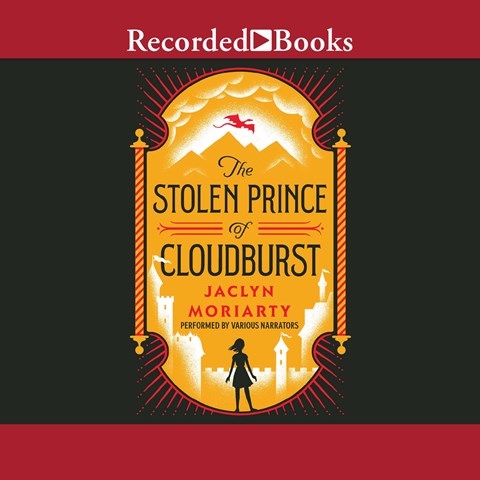 THE STOLEN PRINCE OF CLOUDBURST by Jaclyn Moriarty introduces us to Esther, the middle child in a family of three girls, who is looking forward to returning to boarding school for the new year. Soon after the sisters arrive, however, it's clear that something about their school has changed. Esther's two best friends are absent, and her new teacher keeps picking on her. But when she's let in on a magical secret, Esther discovers it's up to her to protect her sisters and her school. Narrator Sarah Ovens captivates listeners with her portrayals of Esther and the other characters, creating distinct voices and conveying their personalities. Edward Killingback and Imogen Wilde each perform a small part of the story. Possible topics of conversations include bullying, sisters, self-confidence, bravery, and honesty.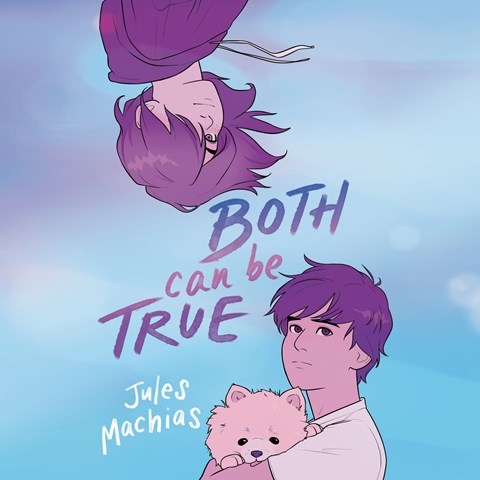 Jules Machias's BOTH CAN BE TRUE follows Ash and Daniel, two young teens who get to know each other when they decide to rescue and rehome a dog. They bond over their shared struggles with traditional gender expectations: Daniel doesn't connect to standard male stoicism, while Ash identifies as genderfluid. Narrators M.W. Cartozian Wilson and Kirby Heyborne share the narration of this story which alternates between Ash's and Daniel's perspectives. Their sensitive characterizations help listeners relate to the Ash and Daniel's search for their authentic selves. Possible topics of conversation include gender identity, friendship, family, and acceptance.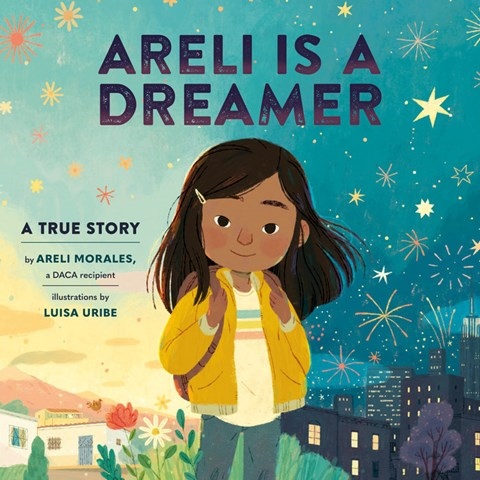 Author Areli Morales narrates her audiobook, ARELI IS A DREAMER, which recounts her own story of how, when still a little girl, she left Mexico to join her parents in New York City as an illegal immigrant. Areli describes her struggles in her new country—adjusting to city life, learning a new language, and facing racial prejudice—and how she eventually became a DACA recipient. If possible, provide your children with a copy of the picture book to look through as they listen to this short audiobook. Note that the story ends with a useful glossary. Possible topics of conversation include immigration, DACA, family, and the Latinx experience.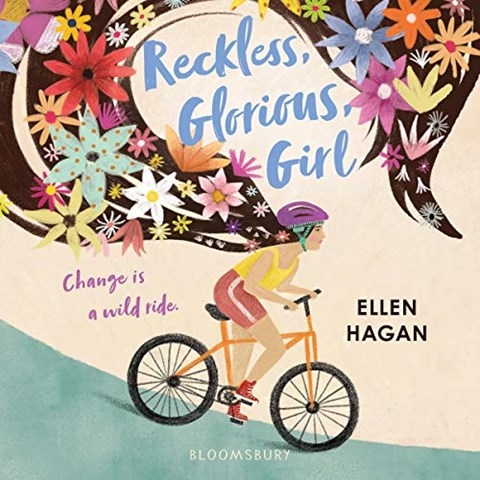 RECKLESS, GLORIOUS, GIRL, a novel in verse, is written and performed by Ellen Hagan. Life is about to change quickly for 12-year-old Beatrice, who is just about start middle school. This audiobook, set in Kentucky, captures the turmoil of puberty and the struggle with figuring out how to be one's true self but still be popular and have friends. Beatrice benefits from advice and support from her mother and grandmother and from her forgiving friends. Topics of conversation include family, the wealth gap, friendship, physical changes during puberty, and self-discovery.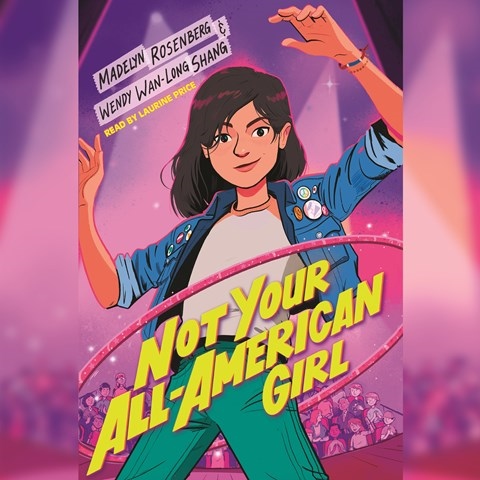 Set in the 1980s, NOT YOUR ALL-AMERICAN GIRL, by Wendy Wan-Long Shang and Madelyn Rosenberg, explores insidious racism and how it affects Lauren, who is a Jewish, biracial Chinese American sixth-grader. Despite Lauren's unquestionable talent, she is told she cannot star in the school musical because she doesn't look American enough. As Lauren takes a closer look at the world around her, she becomes more aware of the difference between her life and that of her erstwhile BFF, a white Christian who seems to always fit right in. Narrator Laurine Price creates memorable characters, using a range of accents and vocal tones to distinguish between Lauren's diverse family members, and even treats listeners to her beautiful singing voice. Possible topics of conversation include subtle (and not-so-subtle) racism, friendship, family, and the idea of "an American look."