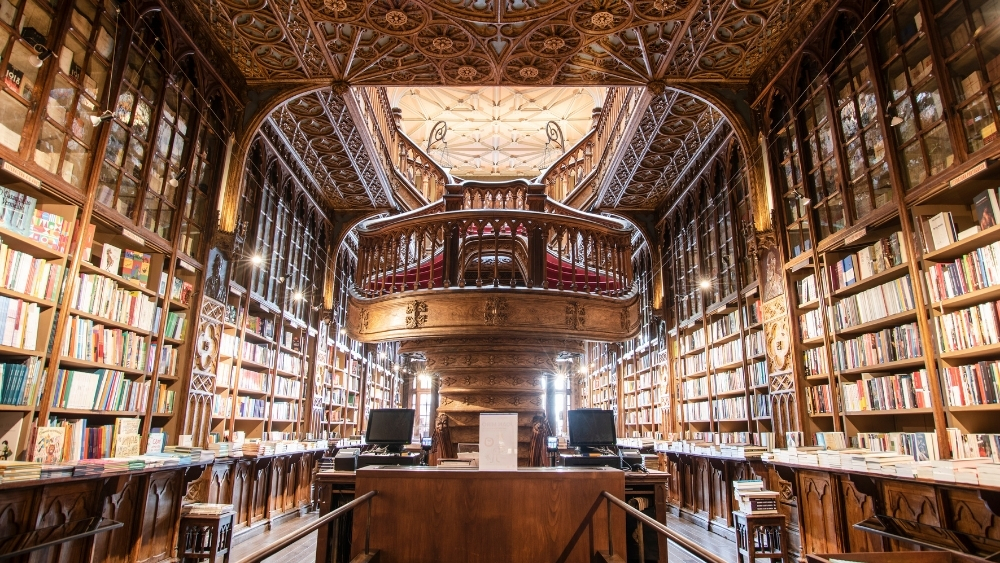 In these days of home-based and virtual schooling and weekends staying at home, we rely more and more on the resources offered by our local libraries. Besides free access to audiobooks and ebooks, most libraries also provide language courses, movies, and even digital newspapers and magazines. Many libraries offer curbside pickup for non-digitized materials, including puzzles and games.
September is officially Library Card Sign-Up month, and if you don't already have a card, now's the perfect time to get one. Librarians will help you find your next audiobook (and will explain the entire process, from downloading to listening) and can also suggest resources for homeschooling and for lifelong learning.
Today's recommended audiobooks celebrate public libraries through novels and true stories. Take a moment to discover all the programs and materials offered by your local library, sign up for a free card if you don't already have one, and then queue up one of the following audiobooks.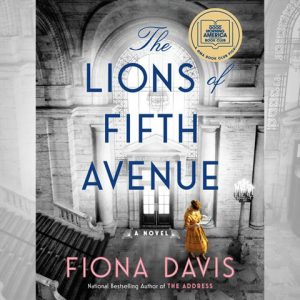 The New York Public Library with its famous lions, Patience and Fortitude, is one of the world's best-known libraries. In THE LIONS OF FIFTH AVENUE, Fiona Davis introduces us to a different set of Lyons: a family who lived in the library, serving as its guardians in the early 20th century. Although the Lyons are fictional, there is indeed a superintendent's apartment within the NYPL, and that and other details of the beautiful building provide the backdrop for this dual time period story about rare books and family secrets. Narrators Erin Bennett and Lisa Flanagan capture the personalities of the Lyons women and evoke the wonders of the library.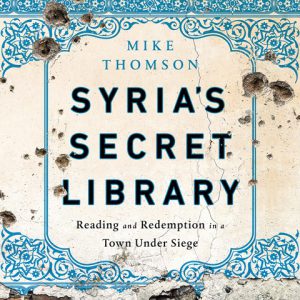 Mike Thomson's SYRIA'S SECRET LIBRARY reminds us of two important facts: (1) not everyone has access to books and information and (2) some people are willing to risk their lives to provide books and knowledge to their community. Using the internet and mobile technology, BBC reporter Thomson interviewed the custodians of the secret and illegal Darayya library, documenting the dangers of acquiring the materials as well as the hope and joy the books provided to those living in the war-torn town. Narrator David Rintoul skillfully balances straightforward reporting with conveying the passion, fears, and dedication of the secret librarians and patrons.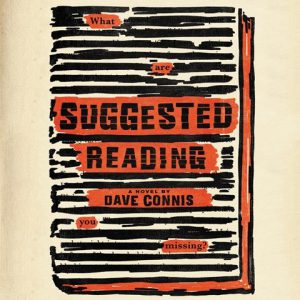 Set in Tennessee, SUGGESTED READING by Dave Connis explores the issues of banned books, equality, and free access to the printed word. When teenage Clara learns materials have been removed from her school's library because of their "inappropriate" content, she decides to fight back, building her own alternative library with the help of her best friend, the school librarian, and others. In an Earphones Award–winning performance, narrator Kyla Garcia taps into her inner high schooler, capturing the teens' frustrations and successes and the life-changing power of books.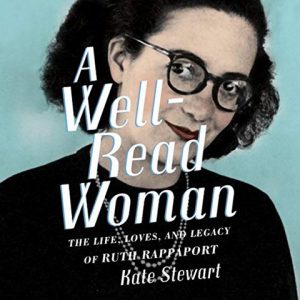 Although I had never heard of Ruth Rappaport before Kate Stewart wrote A WELL-READ WOMAN, many others, especially U.S. soldiers, were helped by her varied work as a Zionist, an Asia-based army librarian, an overseas journalist, and a cataloger for the Library of Congress. Rappaport was a teenager when she made the decision to escape Nazi Germany, leaving her parents behind. Her strong will and the atrocities she witnessed in her youth influenced her throughout her life. Narrator Christa Lewis well met the challenges of this audiobook, including pronouncing words in several languages and distinguishing between quotations and narrative text.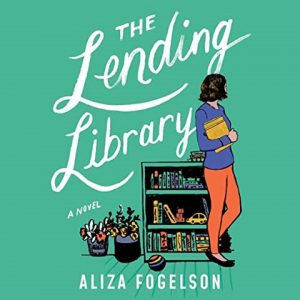 Aliza Fogelson's THE LENDING LIBRARY is a lighthearted look at how one lonely art teacher found friends and family through a love of books. When her local library is closed, Dodie decides to fill the gap by turning her sunroom into a mini lending library. She soon begins to meet new neighbors and forge relationships with her fellow readers. As she becomes more invested in her community, Dodie also has a chance to open her heart to a child in need of a permanent home. Narrator Cris Dukehart captures both the fun and the deeper layers of this summer listen, emphasizing each character's temperament and feelings.