I love novels that feature schools; public school, boarding school, parochial school, or college—I read them all. Because fall fills me with fond memories of a new school year and all the promises of a fresh start, I'm often drawn to these kinds of stories in September.
I especially like novels in which the school itself (or a particular classroom) is a prominent aspect of the story, and the audiobooks featured in today's Take 5 meet that criterion. Each one is tightly linked to a specific school or teacher and transported me back to my school days. Well, maybe not my school days, but you know what I mean.
Sharpen your pencils and shine your apples; it's time to head off to class and make new friends.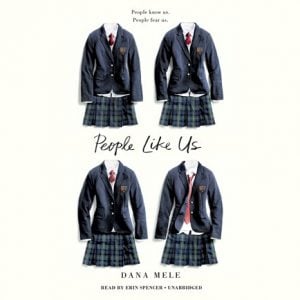 In PEOPLE LIKE US by Dana Mele, teenaged Kay is sent to the prestigious Bates Academy to help her regain peace after the deaths of her brother and her best friend. She thrives in her new school, until one of her classmates is found drowned in the campus pond, and Kay herself becomes a victim of blackmail. Narrator Erin Spencer creates believable teenage voices and amps up the suspense in this fast-paced double mystery (a whodunit and a guarded secret) which also includes LBGTQ+ characters.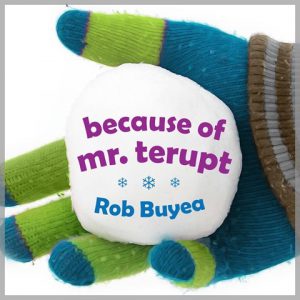 Rob Buyea's BECAUSE OF MR. TERUPT is set in a small fifth-grade classroom and follows seven students, each with a different problem (for example, shyness and bullying) as they grow and blossom under their teacher's tutelage. The story is told from the kids' perspectives, and Arielle DeLisle (who reads the girls' chapters) and Mike Chamberlain (who reads the boys' parts) make a wonderful narrative team, giving each character a distinct personality and voice. This tribute to devoted teachers is a recommended family listen.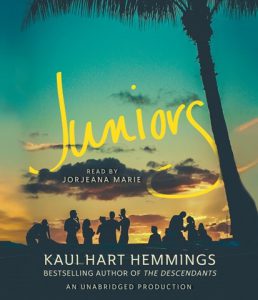 JUNIORS by Kaui Hart Hemmings is a multilayered story about how Lea, part Hawaiian, adjusts to moving from California in the middle of her junior year to attend (on scholarship) an elite private day school in Oahu. This coming-of-age story explores Lea's efforts at juggling wanting to be cool with still wanting to be herself as well as the unique complex social and cultural ramifications of one's ancestry that can underlie life in Hawaii. Narrator Jorjeana Marie perfectly captures the emotional heart of this contemporary story.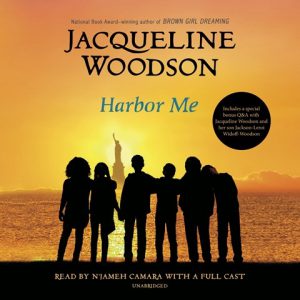 HARBOR ME by Jacqueline Woodson is a full-cast audiobook about six diverse special-needs students who bond after their sixth-grade teacher gives them weekly unsupervised free time in an empty classroom. The children slowly open up to each other, sharing the burdens of their learning disabilities and home life and showing listeners how larger social issues affect even the most innocent of our citizens. The narrators strengthen our connection to and empathy for the characters. Don't miss the insightful dialogue between Woodson and her son, which concludes the audiobook.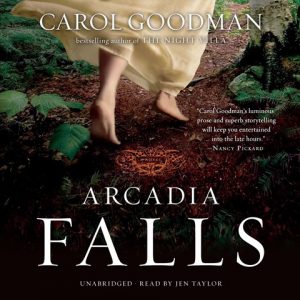 Carol Goodman's ARCADIA FALLS takes place on the isolated campus of an art academy in upstate New York and focuses on the new English teacher and her daughter, who move into a rustic cottage on campus at the start of the school year. This compound murder mystery, interwoven with folk tales, strange sightings in the woods, and feminist issues, is slightly spooky, perfect for a fall listen. Jen Taylor's vivid characterizations and good sense of pacing enliven the action while avoiding the intrusively dramatic.
Are you a fan of stories set on a school campus or in a classroom? If so, let me know your favorites so I can add them to my audiobook wish list.