Let's consider love, that many-splendored thing. Love as affection for your running buddy, gratitude for your cat's purr or your dog's devotion, and yes, lust for that person who sends your heart spinning. Despite the inevitable angst, irritation, and heartache, love does lift and sustain us. So my valentine for you this month—five audiobooks which are, one way or another, about that big emotion.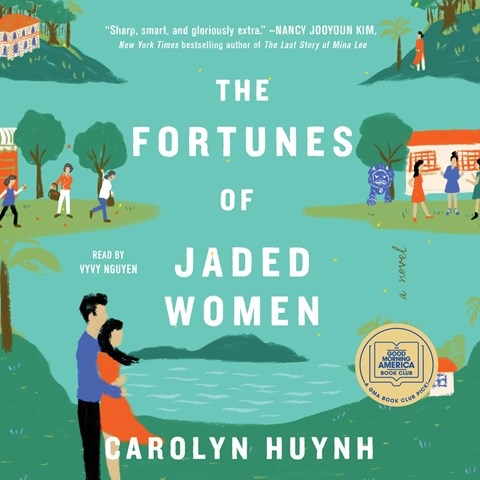 Vyvy Nguyen's sparkling performance of THE FORTUNES OF JADED WOMEN by Carolyn Huynh transports listeners into the messy, quarrelsome, ultimately loving life of an extended Vietnamese American family. Ever since an ancestor left her marriage for true love, the women in the family have been cursed to have none. But this year is going to be different. Nguyen keeps up with the pell-mell pace and admirably inhabits the plethora of characters. She also smoothly delivers the occasional Vietnamese phrases, adding to the story's cultural richness.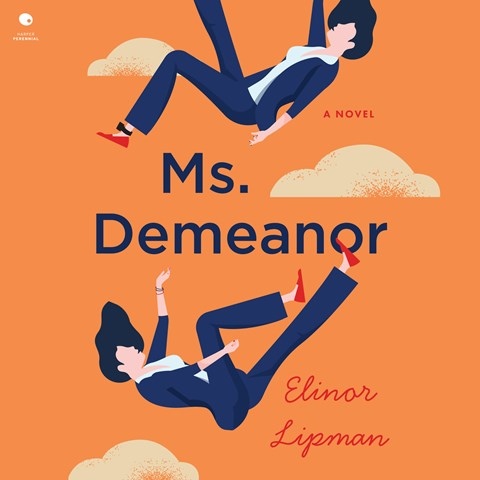 In MS. DEMEANOR, narrator Piper Goodeve and author Elinor Lipman amuse and engage in equal measure. Known for her witty contemporary novels, Lipman now gives us Jane Morgan, who's confined to six months of house arrest after a bit of consensual rooftop sex was spotted by a neighbor. Then the neighbor dies mysteriously, and Jane, who's become a suspect, investigates with the help of an intriguing neighbor. Goodeve relishes the red herrings and the romance, and in a performance guaranteed to make you smile, delivers the entertaining asides and comments with an excellent feel for clever repartee.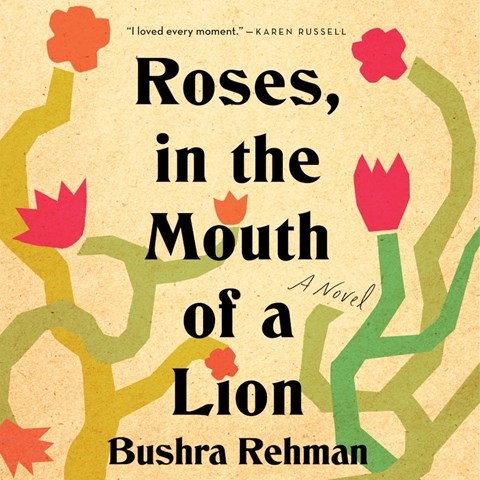 Author and poet Bushra Rehman delivers an impressive narration of her novel ROSES, IN THE MOUTH OF A LION, an NPR 2022 Best Book of the Year. Set in Queens, New York, in the 1980s, this paean to adolescent self-discovery focuses on Razia, the daughter of Pakistani immigrants. They're traditionalists already anticipating her future marriage and children. But Razia has begun to realize that she's queer. Rehman brings imaginative emotional shading and complexity to her performance of the moving story.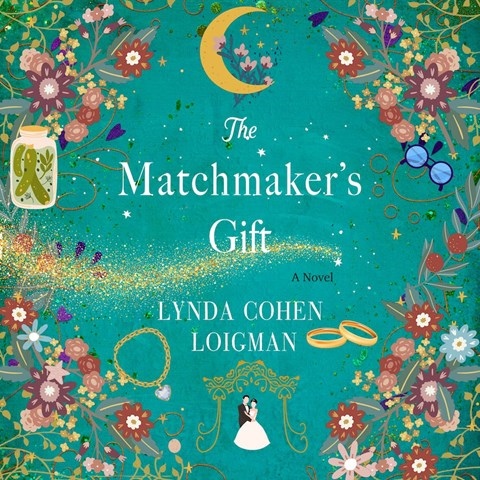 Eva Kaminsky and Gabra Zackman join forces in a marvelous dual narration of THE MATCHMAKER'S GIFT by Lynda Cohen Loigman. Set in New York City in the 1910s and 1990s, the story explores the lives of two women generations apart. Sara, a young female matchmaker on the Lower East Side dares to challenge the male establishment. Eighty years later, her granddaughter Abby, a divorce attorney, inherits Sara's matchmaking journals. Kaminsky and Zackman offer vibrant portrayals of a wide variety of characters and illuminate the different worlds—from tenements to law courts—in which the women made their lives. Love, though, that's not so different from one era to another.
My final recommendation is the fanciful and heart-warming debut novel, REMARKABLY BRIGHT CREATURES by Shelby Van Pelt. It's narrated by Marin Ireland and Michael Urie in performances guaranteed to make us feel that despite the depths of winter, going on with life might be possible after all. Tova, a kind-hearted 70-year-old widow who works in an aquarium, still mourns her son who died thirty years before. When she's injured, 30-year-old Cameron, who longs for a father he never knew, temporarily replaces her. Meanwhile, Tova maintains an unusual friendship with Marcellus, the aquarium's wise giant octopus. The magic happens as Ireland's interpretive skills bring nuance to all the human characters, while Urie quite simply inhabits the discerning and witty Marcellus. When we let it, love can appear in the most unlikely places.