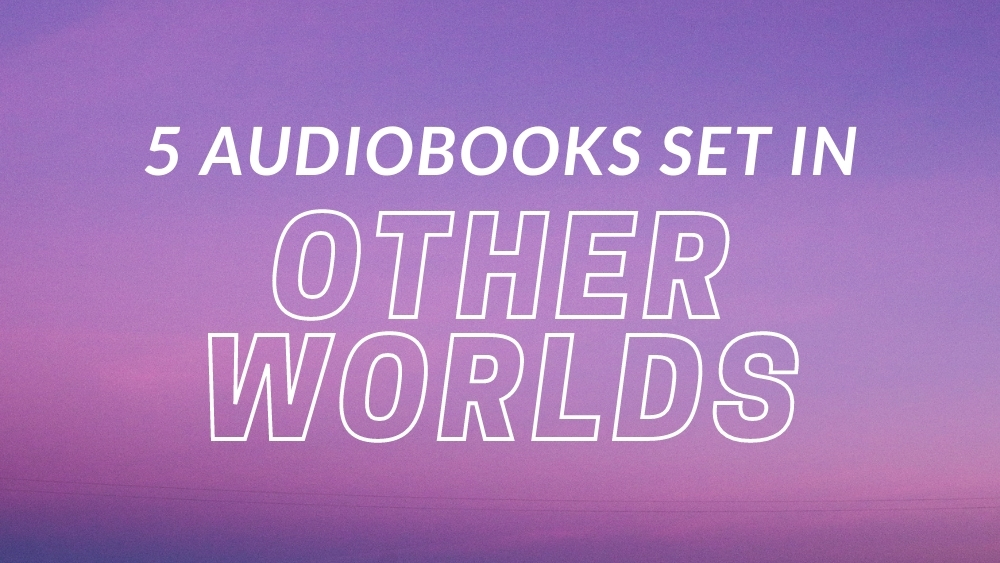 Do your listening tastes change as we head into the fall season? Mine do. As the temperatures drop, I find myself drawn to speculative fiction, especially fantasy, dystopian fiction, and science fiction. There's something about the longer evenings that makes me think of alternative worlds.
If you, too, like these kinds of audiobooks, then you're in luck, because 2020 has given us many stellar productions. Today's Take 5 introduces you to some of the season's best listens; each featured title is an AudioFile Earphones Award winner.
Light that pumpkin-scented candle, put on a cozy sweater, and get ready to be transported to a different reality.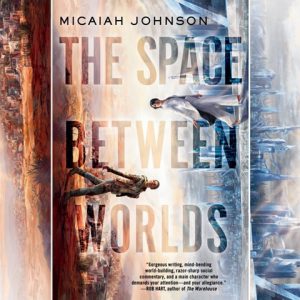 Micaiah Johnson's THE SPACE BETWEEN WORLDS combines elements of portal fantasy, dystopian fiction, and science fiction. For Caramenta, the multiverse contains hundreds of parallel but alternate Earths, each with its own version of history and technology. As she travels among the worlds collecting data for a tech company, she encounters different variations of her friends and enemies and must figure out how best to do her job and stay alive. This gets more difficult when she learns secrets that could upend her home planet's history. Narrator Nicole Lewis's excellent pacing and characterizations bring out the best in this story and its themes of marginalization, sexuality, and privilege.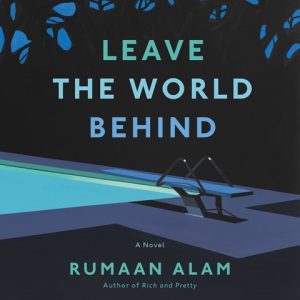 LEAVE THE WORLD BEHIND by Rumaan Alam is set in a near-future New York and involves the interactions between two families that are thrown together in the aftermath of national catastrophe. A white middle-class family is vacationing in the Hamptons when their holiday is interrupted by the wealthy older homeowners, a Black couple, who fled Manhattan after an unexplained blackout. The families must learn to find common ground and work together while they attempt to discover what is happening in the world at large. Narrator Marin Ireland picks up on the inter- and intra-family tensions as well as the broader uncertainties the characters are forced to confront.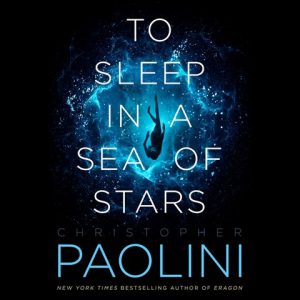 In TO SLEEP IN A SEA OF STARS, a standalone adult novel, Christopher Paolini explores human–alien conflict on an outlier planet of the known universe. Xenobiologist Kira gives in to her scientific curiosity one too many times after she comes in direct contact with an alien life form, which invades her body, making her hostile to her own team and loved ones and a target for other creatures. Kira struggles to control the alien before it controls her. Jennifer Hale's performance captures the characters' different personalities as well as their reactions to the challenges they must overcome.
Each of the final two audiobooks highlighted here introduces a new series—perfect for those of us who like to watch our heroes grow and change over a longer story arc.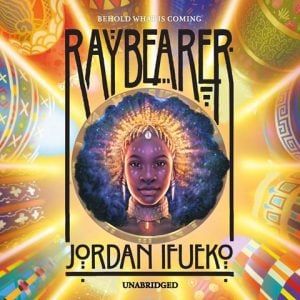 RAYBEARER, by Jordan Ifueko, kicks off a West African-inspired fantasy series that features a diverse cast of characters. Tarisai is raised and trained to become a member of an elite council tasked with protecting the prince from harm. When, as a teenager, she is shocked to learn that her birth destiny will carry her on a different path, she fights to rise above her fate and follow her heart. This audiobook, full of mystery and magic, is skillfully performed by Joniece Abbott-Pratt, who highlights the emotional depth of the story and pumps up both the action and the tension.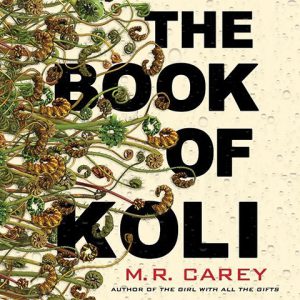 M.R. Carey's THE BOOK OF KOLI is the first installment in the Rampart trilogy, set in the far dystopian future in a country sometimes referred to as the Yewkay. Humans are contending with the effects of genetic engineering gone too far, including low fertility and lethal, sentient trees. Ancient (that is, 21st-century) technology lies dormant, and those who can wield its powers are treated as strong magicians. What happens when lowly teenage Koli awakens an AI droid? Narrator Theo Solomon voices the inflections and grammar of a future English with ease, placing us in Koli's shoes as the boy tells his tale of survival in an unforgiving and bleak world.