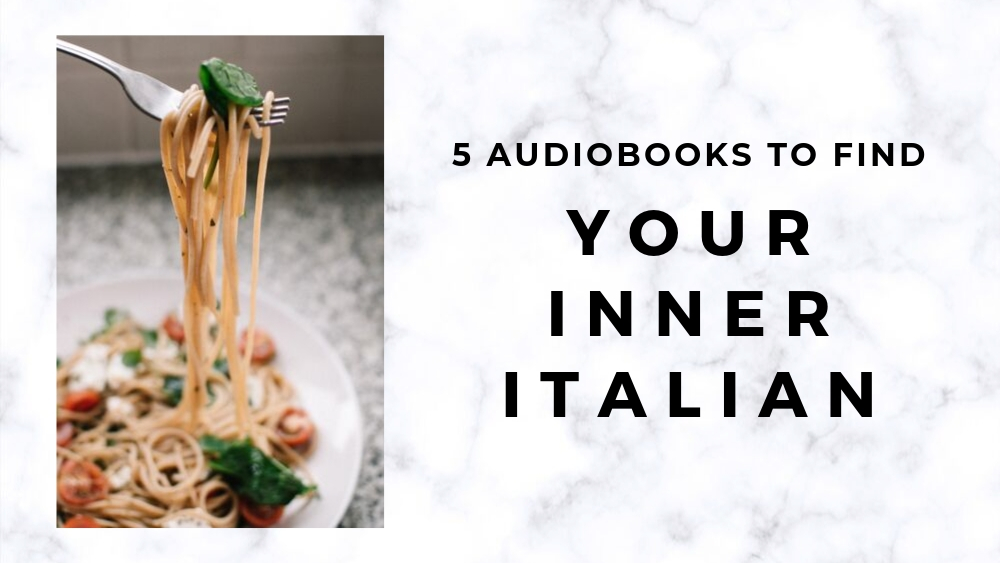 Who doesn't like to celebrate a wacky holiday, especially when it involves food? October may be all about pumpkin lattes to some of you, but the rest of us happily turn our focus to pasta. Why? October is National Pasta Month. Not that you needed an excuse to eat tortellini or macaroni, gluten-free noodles, or even zoodles, but isn't it nice to know you have one?
Today's Take 5 helps you find your inner Italian. Push play on one of the following recommended audiobooks, and then put a big pot of water on to boil and mix up your favorite sauce. Buon appetito and happy listening.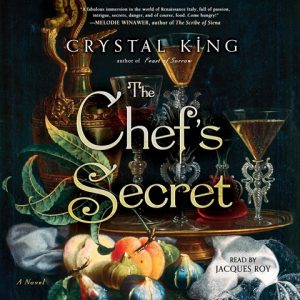 Travel back in time to meet famous Renaissance chef Bartolomeo Scappi in Crystal King's THE CHEF'S SECRET. This fictional account of Bartolomeo's life is based on deep research into the foods and cooking techniques of 16th-century Italy, including stuffed pasta, flat noodles, and macaroni (tube pasta). Family secrets, politics, forbidden romance, and period details round out the story of the real-life chef who cooked for the rich and famous, including popes. Narrator Jacques Roy's distinct character voices and Italian pronunciations make for an enjoyable listen.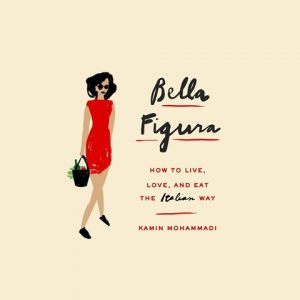 Author-narrator Kamin Mohammadi's love of Italy shines in her travel memoir BELLA FIGURA: How to Live, Love, and Eat the Italian Way. Mohammadi left London's high-stress business world to spend a year in Italy, where she gained a new, more positive outlook on life. While taking in the history, culture, and arts, she also learned to take time to enjoy nature and relish new friendships. Along the way, she honed her appreciation and awareness of food and dining. This audiobook's mouth-watering descriptions of Italian cuisine (plus recipes) will inspire you to get cooking.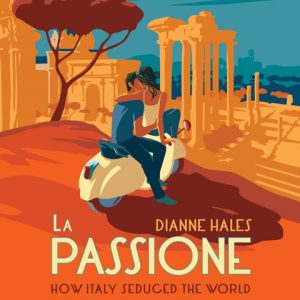 Pasta is but one of the many gifts we associate with Italy. In LA PASSIONE: How Italy Seduced the World, Dianne Hales takes us through millennia of Italian history, focusing on our passions for art, architecture, religion, design and fashion, wine, and—of course—food. Narrator Cassandra Campbell doesn't hold back, placing author Hales's enthusiasm in the spotlight. Isn't it good to know that while you're admiring a cathedral or taking in the stunning Italian countryside, you can count on good meal at the end of the day (perhaps a tagliatelle alla bolognese)?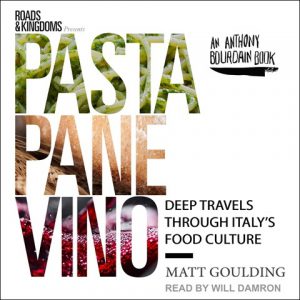 Want to know more about the people and flavors behind contemporary Italian cuisine? Listen to Matt Goulding's culinary travelogue, PASTA, PANE, VINO: Deep Travels through Italy's Food Culture. This audiobook introduces us to the artisan cheese makers, master pasta makers, and inventive wine makers who are finding a way to balance the traditions of the family kitchen with modern tastes, techniques, and ingredients. Narrator Will Damron takes a conversational tone, which perfectly captures author Goulding's approach to his Italian story. After listen to this audiobook, you'll know which pasta dishes never take cheese.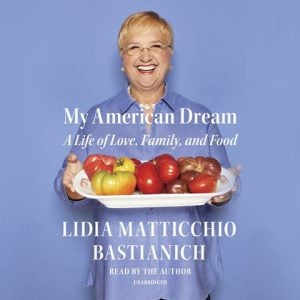 When you want to cook your own pasta, or any other Italian dish, it's always smart to turn to an expert, like Lidia Matticchio Bastianich. In MY AMERICAN DREAM, Bastianich shares her family's immigration tale from war-torn Italy to the bustling streets of Manhattan. Although not a professional narrator, she reads this audiobook about her youth and her later transformation from home cook to restaurateur with sincerity. Through her voice, we clearly sense Bastianich's love of her culinary heritage.
How are you going to celebrate National Pasta Month? The crisp fall nights make me think of a piping-hot bowl of minestrone or perhaps a slice of rich lasagna. Now that I have a dinner plan, it's time to turn on my audiobook and get cooking.