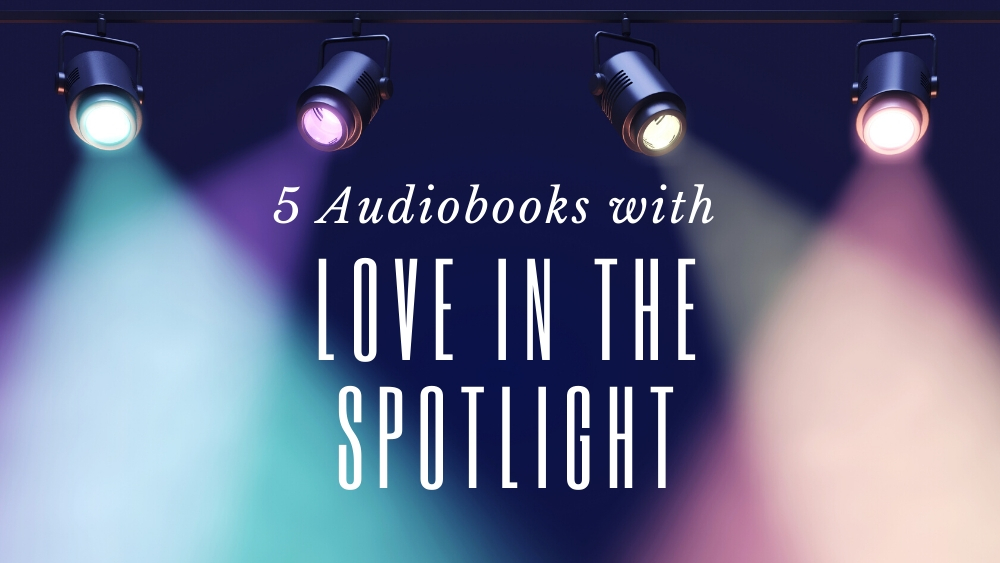 The Kardashians, Will and Kate, Harry and Meghan, Will and Jada . . . what do they have in common? Being in the spotlight. As they say, fame isn't all it's cracked up to be. Being royal, going viral, or dodging paparazzi can be a painful tradeoff for fame and fortune. Let's run the tape on five romance audiobooks with fame and celebrity themes.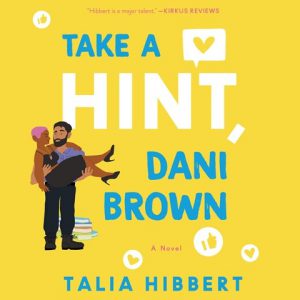 Jump right in with hot title TAKE A HINT, DANI BROWN by Talia Hibbert, read by Ione Butler. Ph.D. student Danika Brown and security guard and former professional rugby player Zafir Ansari go viral thanks to a romantic photo of Zafir carrying Dani to the elevator. They make the best of it with a fake romance to benefit Zafir's charity, but will a viral moment lead to a forever relationship? Narrator Ione Butler plays up the sarcasm and the genuine romance with a light English accent.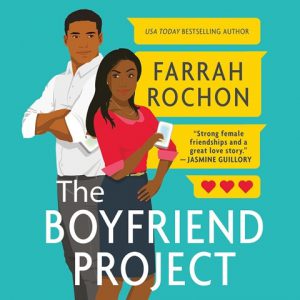 Where will fame and fortune lead us next? To THE BOYFRIEND PROJECT by Farrah Rochon, narrated by Je Nie Fleming. Samiah's breakup with her two-timing (literally) boyfriend goes viral, and she's left to pick up the pieces—along with her boyfriend's two other victims. Vowing to focus on themselves, the women find their pact tested, especially when Samiah's company hires attractive coder Daniel. Fleming's inviting reading will have listeners immediately empathetic to Samiah's dating conundrum.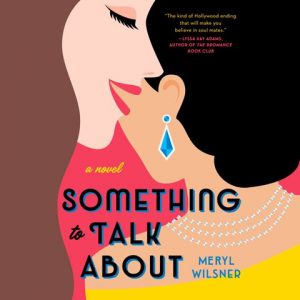 SOMETHING TO TALK ABOUT by Meryl Wilsner, read by Jorjeana Marie and Xe Sands will give listeners the celebrity gossip plot they yearn for. Child star/showrunner Jo Jones decides her assistant Emma is the perfect low-pressure escort to the SAG Awards, but tell-all photos at the event open the door to the Hollywood rumor mill. Luckily, they have time to decide if the relationship rumors are a good fit after all. Marie capably portrays Emma as a hopeful, hardworking assistant facing the difficulties of being a woman in the entertainment industry, while Sands picks up the sophisticated aloofness of Jo's longtime familiarity with the media.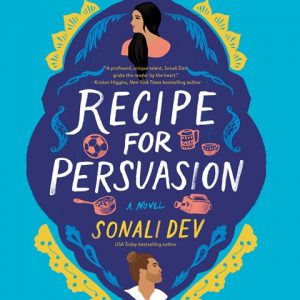 Let's get real with RECIPE FOR PERSUASION by Sonali Dev, read by Soneela Nankani. Reality TV, that is. Chef Ashna Raje signs on for Cooking with the Stars, partly to help her struggling restaurant. Imagine her consternation when her cohost is Rico Silver, a professional soccer player and someone she dumped when she was younger. Loosely based on the storyline of PERSUASION, this is the second title in Dev's Raje family stories. Nankani plays up the regret and shame that swamp Ashna as her TV career starts off with an argument with Rico that goes viral.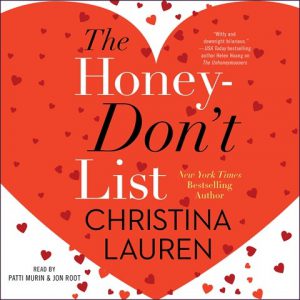 Get ready to laugh over the misfortune of husband and wife reality TV couple Melissa and Rusty Tripp. They are the beloved stars of an HGTV show, and it's the job of assistant Carey and demoted engineer James to make sure no one knows they secretly hate each other. THE HONEY DON'T LIST by Christina Lauren, narrated by Patti Murin and Jon Root, is the hilarious result of Carey and James's hijinks to keep the celebrity couple's relationship camera ready. Murin has a cute voice that is perfect for comedy, and Root matches her humor while displaying James's unhappiness over his revamped job description.
If you're interested in learning more about the magic behind making your favorite romance audiobooks, register for tomorrow's lively conversation between four popular romance narrators! Register for the live event on zoom, or tune into AudioFile's YouTube channel to catch it afterwards.