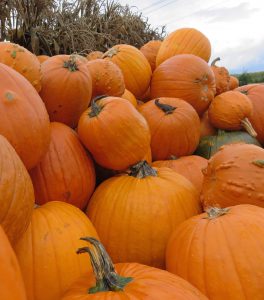 I know Halloween is a couple of weeks away, but I'm already excited about carving pumpkins and seeing the neighborhood kids in their ghoulish costumes. Like so many of you, I get in the mood by listening to mysteries, thrillers, and other spooky audiobooks throughout the month of October.
Although I don't read a lot of horror (okay, so I don't read horror at all), I do like stories that introduce me to not-quite-human paranormal creatures. I'm not fond of ghosts, but give me a werewolf, witch, zombie, or vampire, and I'm all in.
If you're not sure where to start on your creepy creature audiobook adventure or if you're looking for something new to listen to, I've got you covered. Get ready to meet your new paranormal BFF.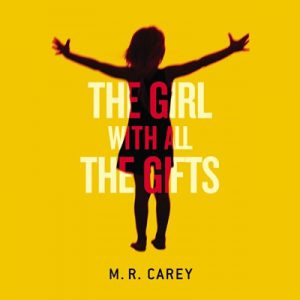 M.R. Carey's THE GIRL WITH ALL THE GIFTS is a surprisingly moving story of how smart, curious 10-year-old Melanie discovers she's no ordinary schoolgirl; she is instead a zombie who has been institutionalized while scientists try to find a cure for the infection that turns humans into monsters. When the laboratory is attacked by outsiders, Melanie and her human keepers are forced into the wilds of dystopian England to battle their way to safety. Finty Williams's award–winning performance highlights the deeper levels of this zombie tale, which is part coming-of-age story and part exploration of what it means to be human.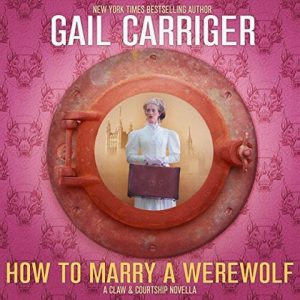 Attention romance fans: HOW TO MARRY A WEREWOLF by Gail Garriger is the first in a new series set in a steampunk world in which werewolves and other paranormal beings live side-by-side with humans. This short audiobook follows the slow-burn romance of an American socialite and a grumpy high-ranking British werewolf, as the couple negotiates London parties and werewolf politics. Narrator Emma Newman captures the characters' personalities and nicely delivers both the humor and the heat.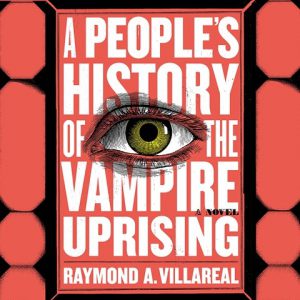 Raymond A. Villareal's A PEOPLE'S HISTORY OF THE VAMPIRE UPRISING takes place in the near future when a CDC virology researcher is sent to Arizona to investigate a suspicious death. When Lauren arrives at the morgue, however, she's told the body got up and walked away. That day is forever known as Day 1 of the illness that created vampires. The story of what happens next is told a series of reports, newspaper articles, FBI documents, diaries, and interviews that explore different perspectives on the vampire phenomenon. This thought-provoking audiobook is made all the more engrossing by the strong, well-matched full cast of narrators.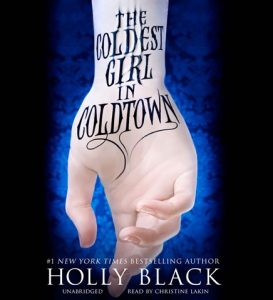 For a unique perspective on the modern-day vampire story, try Holly Black's THE COLDEST GIRL IN COLDTOWN, which gives vampires a sociocultural context, a social media following, and a medical foundation. Tana, our smart, resourceful—and human (for now?)—teen hero must find a way to stay alive while protecting her friends and younger sister. Christine Lakin's youthful voice is perfect for the teens, and I agree with our reviewer who noted, "The many gory descriptions are made even more creepy in audio."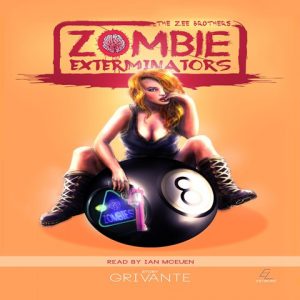 Looking for something completely different? THE ZEE BROTHERS: ZOMBIE EXTERMINATORS: CURSE OF THE ZOMBIE OMELET! by Grivante is a short, laugh-out-loud, and very adult paranormal adventure starring two brothers who run a zombie extermination service. In this outing, a landscaping project in an upscale neighborhood awakens Native American zombies, and the brothers must save the day. The fun, fast-paced audiobook is peppered with pop culture references and is brilliantly narrated by Ian McEuan, who nails the humor and brings the characters to life.
What's your favorite paranormal being or favorite audiobook series starring an otherworldly creature?