Do you have a go-to genre when you're looking for escape listening but need a little bit of an edge to keep your brain engaged? For me, that genre is fantasy.
A good fantasy, whether a one-off audiobook or part of a series, involves much more than magic and dragons. The make-believe worlds allow authors to explore a variety of issues that have relevance to our everyday lives. There's usually a strong theme of good versus evil, but the plots also often deal with politics, war, religion, and socioeconomic diversity. Characters struggle with complex feelings of friendship, loyalty, betrayal, love, self-reliance, and doing what's right despite low odds of success.
Of course, I also like the wizardry, strange new lands, talking creatures, and rooting for my heroes to succeed in their quests.
Here are five stand-alone or first-in-series Earphones Award–winning fantasies to add to your listening queue.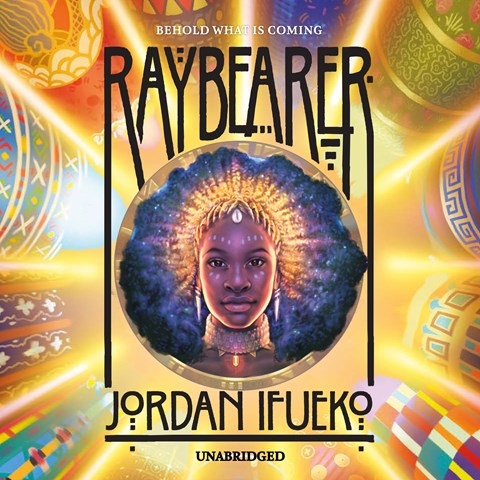 RAYBEARER by Jordan Ifueko finds its origins in West African legends. Teenaged Tarisai has been trained since birth to be an adviser to and protector of the crown prince. When the girl learns her true birthright, bestowed by her mother, is to be the prince's assassin, Tarisai undertakes a journey through diverse realms to try to change her fate. This strong start to a new series explores politics, prejudice, diversity, and self-determination. Narrator Joniece Abbott-Pratt's engaging performance highlights the characters' personalities and the changing drama of Tarisai's story.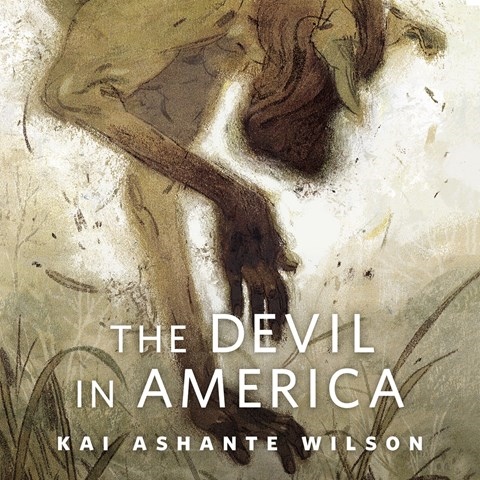 Kai Ashante Wilson's THE DEVIL IN AMERICA is an alternate-world fantasy set during Reconstruction in the United Sates. Though Easter and her family can communicate with angels and have inherited magic from their African ancestors, they have lost the knowledge to control their powers. When just a small child, Easter makes a deal with the devil (in the guise of a white man dressed in a Confederate uniform) to protect her family; now she must pay the awful price. Narrator Janina Edwards's performance matches the pace and emotions of this heartbreaking story that examines racial violence and fear of others, problems that remain relevant in today's America.
D (A TALE OF TWO WORLDS) by Michel Faber is a quest fantasy that's appropriate for the entire family. Young Dicky Bentley seems to be the only human who notices the sudden disappearance of the letter "D" from the world. That would be bad enough, but without a "D," her name becomes "Icky"! After talking with her favorite teacher and making a new friend, she agrees to travel to a magical land to see if she can rescue the stolen "D." Narrator Isabel Adomakah Young meets all the challenges of this audiobook: her youthful voice captures Dicky's temperament and distinguishes among the diverse cast of characters, and, more important, she excels at pronouncing all the words (wor's) that no longer contain the letter "D."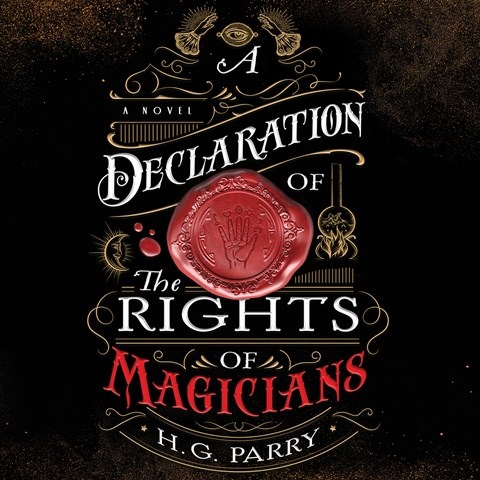 H.G. Parry's alternate history fantasy A DECLARATION OF THE RIGHTS OF MAGICIANS infuses the Age of Enlightenment revolutions with magical elements. Populated by both fictional and historical people, this story looks at class and racial divisions in the New World, France, and England, focusing on who has the right to use their inborn magical powers and in what ways. The themes of human rights and free will are colored by light and dark magic. Narrator Andrew Kingston uses a variety of accents to distinguish among the characters and alters his pacing to build the tension as the political climate becomes untenable.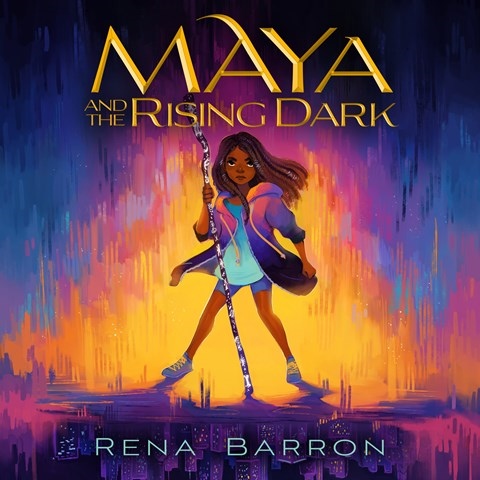 MAYA AND THE RISING DARK by Rena Barron is a quest-like fantasy that begins in the south side of Chicago and features tween Maya and her two BFFs and what happens after they discover they have magical powers, just like the people in the African folk tales they learned from their parents. When Maya's father goes missing, the girls rise to the occasion and travel to a fantasy world to rescue him from evil forces; at the same time they hope to keep the darkness from overtaking their neighborhood. Narrator Soneela Nankani taps into her inner 12-year-old to create animated voices that reflect our young heroes' fears, bravery, wonder, and hope.