If you enjoy getting to know a character, embroiling yourself in their backstory, and following the consequences of their actions through generations, here are some epic suggestions for you. Sagas allow readers to be involved with several narratives and generations of characters. They also provide a glimpse into the history, culture, and social changes of the setting, and how this vivid backdrop interacts with the characters' actions. These immersive audiobooks give listeners a melange of intriguing plots and characters while highlighting a myriad of countries and their customs and traditions through lush descriptions and expressive performances.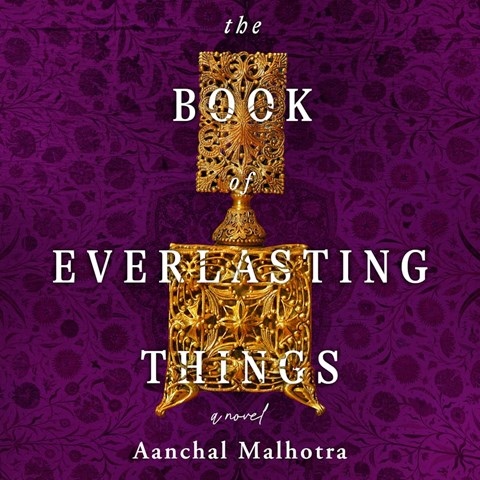 THE BOOK OF EVERLASTING THINGS
by Aanchal Malhotra, read by Deepti Gupta
Macmillan Audio
AudioFile Earphones Awards
Deepti Gupta's resonant voice captures the emotional connection between two young people kept apart by societal mores. Set against the backdrop of the 1947 partition of India and Pakistan, this sweeping story follows Sair, a Hindu teen who falls in love with Firdaus, the daughter of a Muslim calligrapher. Authentic pronunciations and inflections capture the parental dismay and debate about the risky relationship in this dazzling story.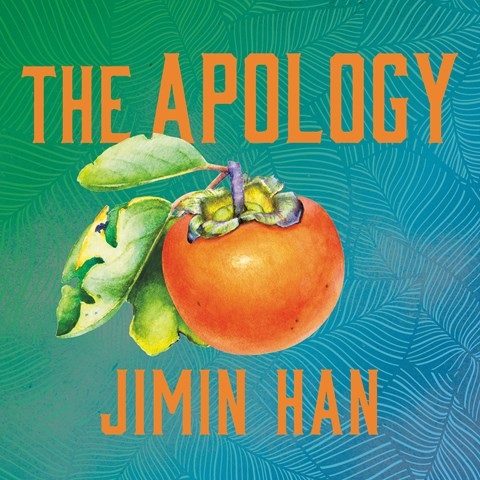 THE APOLOGY
by Jimin Han, read by Kathleen Kim
Hachette Audio
AudioFile Earphones Award
A magnificent performance by Kathleen Kim brings out the complexity and drama of this stellar saga that crosses cultures, through generations, and extends into the afterlife. Kim is compelling as Jeonga Cha, a strong-willed woman haunted by decisions she has made to maintain her family's honor. Kim's Korean-American accent brings out the clashes in language and culture as Jeonga Cha visits America to rectify the consequences of her actions. As Jeonga Cha's voices and roles as a woman, daughter, mother, sister, and grandmother evolve over her century of life, through the intersection of political and cultural divides, Kim's evocative narration adds to this divine listening experience.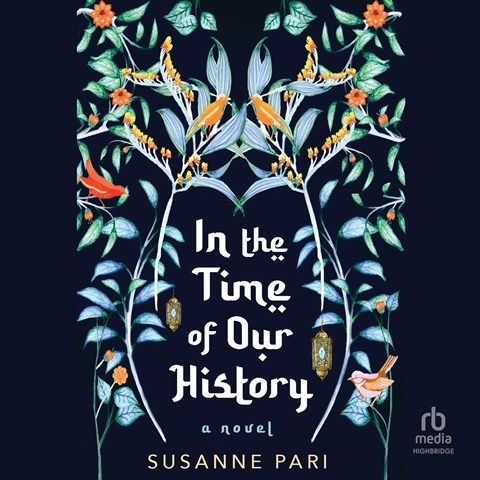 IN THE TIME OF OUR HISTORY
by Susanne Pari, Read by Mozhan Marnò
HighBridge Audio
San Francisco and New Jersey serve as the backdrop for this intergenerational story of the women in an Iranian American family. Mozhan Marnò's sensitive tone conveys the grief of Mitra, the family rebel, who returns to her parents' home in New Jersey to begin the tradition of mourning after the death of her sister. Marnò brings out Mitra's struggles with tradition, and her mother's struggles with competing loyalties to her children and her husband.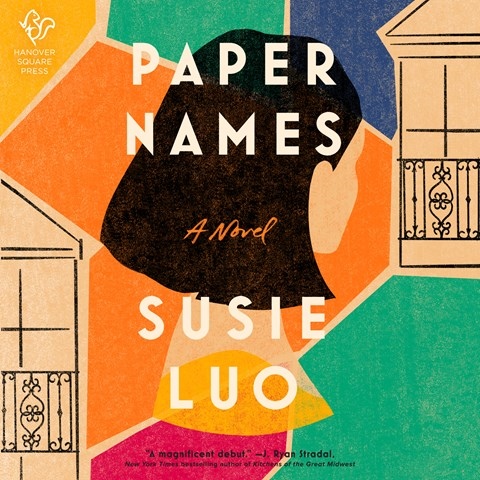 PAPER NAMES
by Susie Luo, read by Austin Ku
Harlequin Audio
Austin Ku's authentic Mandarin accent captures the contrasts of Chinese and American cultures in this intriguing immigrant story about fate and the tenuousness of life. Tony, an indefatigable engineer from China, becomes a doorman in New York City to give his family better opportunities. Tammy, his determined daughter, feels the pressure to succeed as a first generation American. Oliver, a white lawyer, struggles to hide a secret that could destroy his life. Ku brings out their very different personalities and the drama as their lives intersect.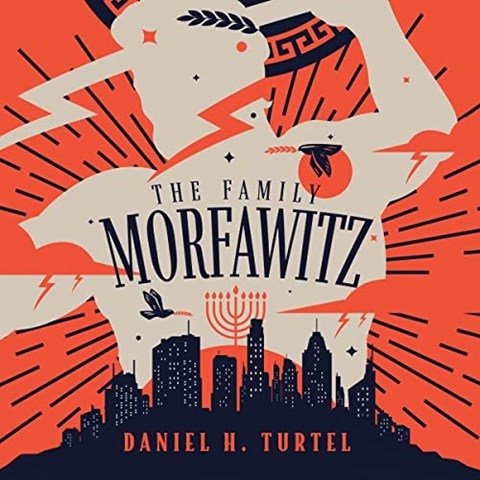 THE FAMILY MORFAWITZ
by Daniel H. Turtel, read by Assaf Cohen
Blackstone Audio
Assaf Cohen's delivery of Iranian, Israeli and Yiddish accents adds to the sense of the characters' multinational history in this tale of a family's greed and corruption. Cohen's artful portrayals of the cunning matriarch, Hadassah, and her amoral husband, Zev, capture the range of emotion and the nuances of their interactions. The reappearance of their first son in their lives further serves to highlight their immorality and malicious, self-centered ways. While Cohen's performance intensifies the intriguing story, listeners should note that there are some depictions, such as events in a concentration camp during the Holocaust, that could be upsetting.