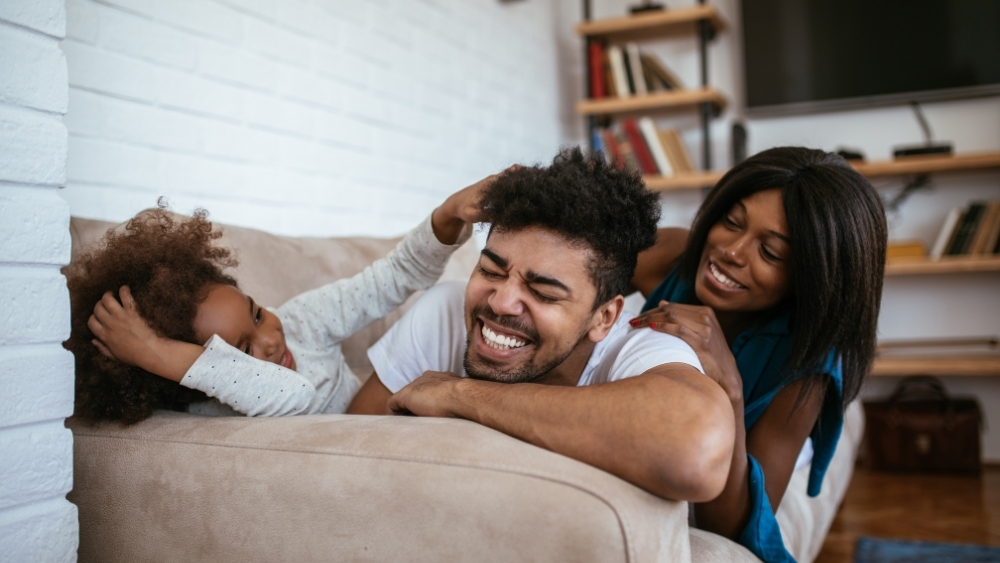 Many of us will be putting our usual late-winter traditions aside this year (no matter which December celebrations are on our calendar) and will be looking for new ways to brighten up our days. Even if your baking to-do list and party invitations have shrunk, you can still make things special in your home through shared activities.
Before putting out the art supplies or a Lego® set for your younger children or handing out the eggnog for the older set, be sure to cue up an age-appropriate audiobook. Just this once, put aside the stories with a lesson and choose something more fun: an adventure, a fantasy, or—as I suggest here—a tale with a mystery. As you decorate cookies, work on a jigsaw puzzle, or simply relax with a cup of cocoa, the whole family can make predictions about whodunit or what's going to happen next in the audiobook.
All the audiobooks I recommend today, even those geared toward younger listeners, will keep the interest of adults and college students. Two titles are geared specifically to children, and the others are for teens and adults, though only you can decide what's appropriate for your own family.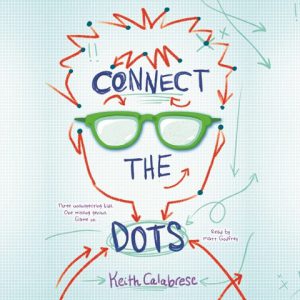 Keith Calabrese's CONNECT THE DOTS is a fun STEM mystery starring a trio of sixth-graders who get caught up in trying to figure out what happened to one of the town's prominent citizens. Preston Oglethorpe seemed to disappear without a trace, but the new girl at school has an idea of how to find him. Can Oliver, Frankie, and Matilda rescue Preston and figure out how the missing-person case is related to a series of strange events, like mishaps at school and the appearance of a giant dog? Narrator Matt Godfrey's solid characterizations and engaging delivery will capture everyone's attention as the friends become ever-more entangled in the madcap case.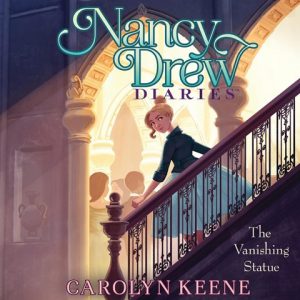 Did you know the classic Nancy Drew mysteries have been updated for contemporary middle grade readers? The latest in the Nancy Drew Diaries series takes author Carolyn Keene's THE VANISHING STATUE and reimagines the setting and characters for the 21st century. In this outing, Nancy and her friends Bess and George are invited to a gala event hosted by a reclusive art collector who had recently reported the theft of an expensive statue. The gang attends the party in hopes of discovering the criminal. Jorjeana Marie has narrated the entire series, skillfully conveying the main characters' personalities as well as each audiobook's secondary players.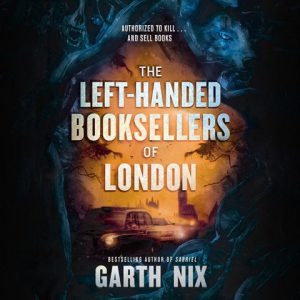 Your older children will be pulled into the magical and mysterious universe created by Garth Nix in THE LEFT-HANDED BOOKSELLERS OF LONDON. In the 1980s, Susan Arkshaw relocates to London to begin her studies. She has another motive to be in the city: to learn the identity of her father. What she discovers is an alternative world, fantastical booksellers, and more than one mystery. Narrator Marisa Calin's Earphones Award-winning performance highlights each character's temperament and emotional complexity as Susan and her newfound friends evade their enemies, uncover conspiracies, and search for the truth.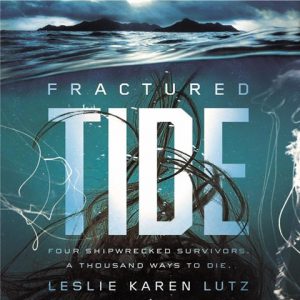 Are your teens looking for a mystery with a little creep factor? Give FRACTURED TIDE by Leslie Karen Lutz a try. The story of how teenage scuba-diving expert Sia ends up stranded on an uncharted island with her little brother, her new boyfriend, and the boyfriend's ex-girlfriend is told through Sia's journal entries, which are addressed to her imprisoned father. Learning how to survive after their shipwreck is hard enough, but escape is hampered by a giant sea creature that lurks just offshore and by the secrets of the jungle island itself. Narrator Chloe Dolandis brings the undersea scenes alive, and her excellent sense of pacing builds the suspense.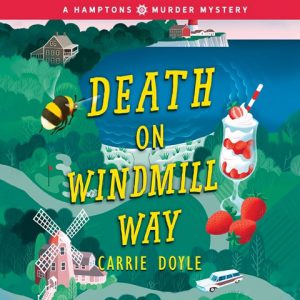 If you're more of a cozy mystery lover, queue up DEATH ON WINDMILL WAY, the first in the Hamptons Murder Mystery series by Carrie Doyle. When famed chef Antonia Bingham takes over a fancy inn in East Hampton, she expects a period of adjustment as she finds her place in the village. What she doesn't expect is to get involved with a local murder and to begin to worry about her own safety. This light murder mystery is full of fun details of life in the Hamptons and will make you wish you could make a reservation for one of Antonia's fabulous meals. Narrator Emily Ellet hits all the right notes to bring this light, engaging mystery to life.
Make a new holiday tradition this year. Listen to a mystery or thriller with your family, friends, or roommates and see who can figure out the ending first.