Hello, my name is Candace and I'm addicted to series. Especially on audio.
I'm not picky, either: mystery, science fiction, fantasy, historical fiction . . . if I sense author–narrator magic going on, I'm there. And I can't stop listening.
I refuse rehab. You can't get me to quit.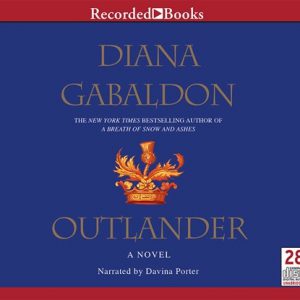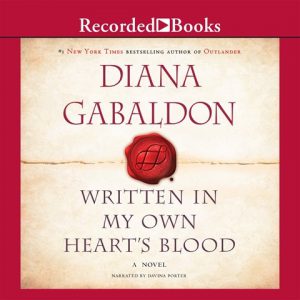 One of my favorite audiobook series is Diana Gabaldon's Outlander books read by the divine Davina Porter. The books take place in two time periods (20th century and 18th century) and in both the Old and New Worlds. The plot includes family saga, romance, and time travel, wrapped up in historical fiction. Listen to these books just for Porter's perfect accents (especially Gaelic/Scottish) and her characterizations, but really listen because the story is so, so good. Start with OUTLANDER and get ready for about 365 hours of audiobook heaven, ending with WRITTEN IN MY OWN HEART'S BLOOD. I understand there are at least two more books planned. Davina Porter had better clear her schedule.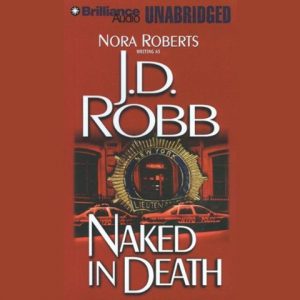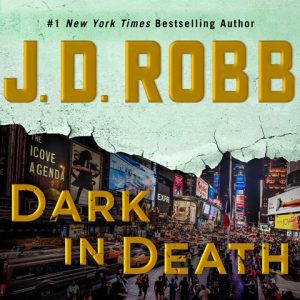 Another great mash-up series is J. D. Robb's In Death books read by Susan Ericksen. The series is set primarily in a futuristic New York City and combines police procedural mystery with romance and science fiction. Listen to these books for Ericksen's delivery of the characters' complex emotional under layer and, of course, to fall in love Roarke, the incredible husband of our hero, Detective Eve Dallas. Start with NAKED IN DEATH and work your way through all 47 books to LEVERAGE IN DEATH (about 560 hours!). More books are planned, and I sure hope Ericksen will be tapped to narrate.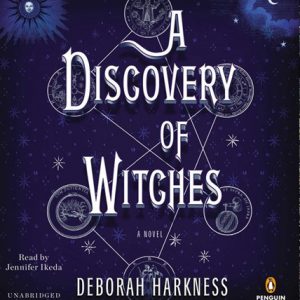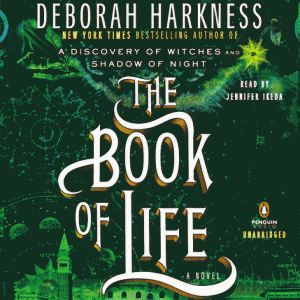 I'm a sucker for vampire books (ha!), and an excellent trilogy featuring a hot (cold?) undead guy is Deborah Harkness's All Souls trilogy read by Jennifer Ikeda. These books center around the relationship between a modern-day historian who is less than excited to be a witch and a handsome centuries-old vampire geneticist. The pair become caught up in a mystery surrounding an ancient book; romance, magic, and time travel ensue. Listen to this trilogy for Ikeda's great accents and excellent pacing. Start with A DISCOVERY OF WITCHES and end with THE BOOK OF LIFE. This trilogy is only about 73 hours long—and there's another book, TIME'S CONVERT, coming out this September!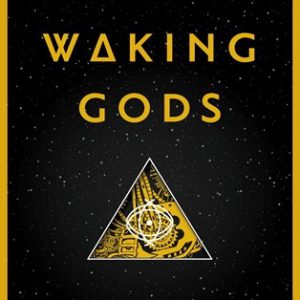 Fans of full-cast audiobooks will love Sylvain Neuvel's Themis Files trilogy as much as I did. This is another genre-bending series, combining character study, mystery, and extraterrestrial contact. The stories include gigantic robots and explore the intersection of politics, science, and culture. The individual performances are so believable, I truly felt as if I were eavesdropping on people talking rather than listening to an audiobook. You can listen to the entire trilogy in just under 27 hours; start with SLEEPING GIANTS and finish with ONLY HUMAN.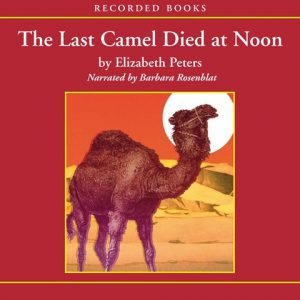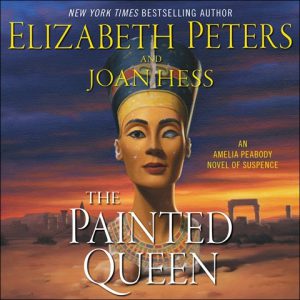 My favorite historical mystery series is Elizabeth Peters's Amelia Peabody series, brilliantly read by Barbara Rosenblat. These books transport us back about a hundred years to the early archaeological discoveries in Egypt, including (ultimately) the uncovering of King Tut's tomb. Fantastic characters, laugh-out-loud humor, fascinating historical details, and entertaining mysteries won me over, but Rosenblat's performance takes the stories to new heights; I love the way she delivers the dialogue, masterfully rendering each person's personality. There are 20 books in this series; be sure to look for the audiobooks read by Rosenblat, starting with CROCODILE ON THE SANDBANK and ending with THE PAINTED QUEEN (about 270 hours). Hear more from Rosenblat about narrating the series in our Download interview.
Don't be intimidated by the listening hours or number of audiobooks in some of these series. Just take them one book at a time, and you'll soon be as addicted as I am. That's okay, though, because I'm always happy for the company.
Did you think I could stop with just five series? No way! Stay tuned for later this month when I recommend more audiobook series, both short and long.