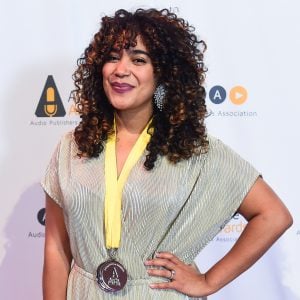 Did you know that April is National Poetry Month? That makes this month the perfect time to push your audiobook envelope and add some variety to your listening.
Although your first inclination might be to listen to a poetry collection (try Richard Blanco's HOW TO LOVE A COUNTRY), I have another suggestion. One of my personal favorite ways to enjoy poetry is to listen to novels in verse. For today's Take 5 recommendations, I've concentrated on audiobooks that are appropriate for teens but that deal with issues that listeners of all ages can relate to, such as self-image, the #MeToo movement, racial profiling, immigration, family, and finding one's path.
By the way, today's picks can also serve double duty for Children's Book Week, which celebrates its 100th anniversary this year, starting on April 29. Listen to these audiobooks for the poetry, to discover the power of children's stories, and to learn something about yourself and the world we live in.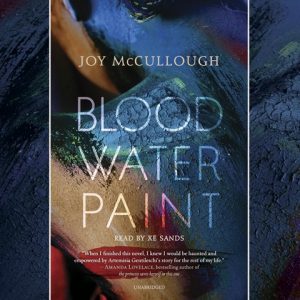 Joy McCullough's BLOOD WATER PAINT is based on the true story of Artemisia Gentileschi, a 17th-century Italian Baroque painter who faced daunting hurtles on her journey to establish herself as a respected artist. Narrator Xe Sands's smooth and unhurried performance highlights Gentileschi's full range of emotions, especially her determination to find inner peace and justice after being sexually assaulted by a teacher. Although Gentileschi lived 400 years ago, the lessons her mother teaches her about being female in a male world are still relevant today.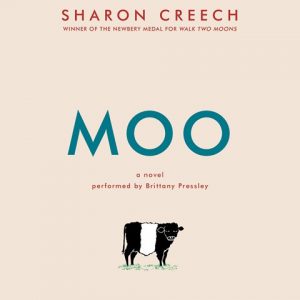 If you're in a lighter mood, try MOO by Sharon Creech, which is the story of 12-year-old Reena, whose family has moved from the big city to rural Maine. Narrator Brittany Pressley captures Reena's wonder at her new freedoms as well as her growing affection for Zora, an ornery cow she's agreed to take care of for an elderly neighbor. This charming audiobook about making new friends of all ages is a good choice for family listening, and everyone will smile whenever Pressley speaks for Zora with a "Moo"!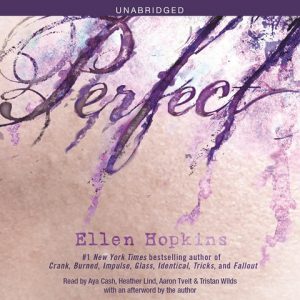 The four narrators who perform Ellen Hopkins's PERFECT beautifully deliver the main characters' inner trauma as they deal with the pressures (often self-imposed) to find self-worth. Aya Cash, Heather Lind, Aaron Tveit, and Tristan Wilds portray high school seniors whose quest for perfection leads them into a downward spiral of depression, drugs, and destructive behavior. The contemporary issues faced by these teens include body image, excelling at sports, sexuality, popularity, and meeting parental expectations.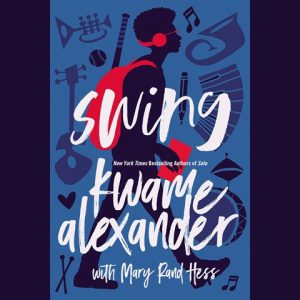 The audiobook edition of SWING is performed by its author, poet Kwame Alexander, who adds an extra emotional layer to an already powerful story about two high school friends who should have nothing more to worry about than playing baseball and winning over the girl of their dreams. This novel in verse shows how even a good upbringing and a comfortable socioeconomic status can't protect youngsters from the tough realities of life in America, especially for people of color. This heartbreaking but important listen is part of our summer SYNC audiobooks for teens program, and it can be downloaded for free at audiobooksync.com starting April 25th.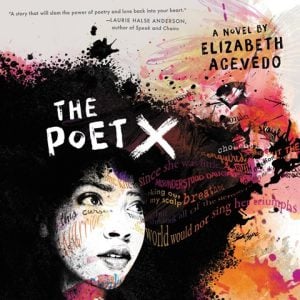 Performance poet Elizabeth Acevedo won an Earphones Award for her narration of her novel in verse THE POET X. This young adult audiobook explores the interlinked layers of 15-year-old Xiomara (X), a first-generation Dominican American who must balance her family's Caribbean and Catholic traditions with her life as a Harlem high schooler. Writing provides X an outlet for private thoughts, such as her anger at being objectified and her growing attraction to a Trinidadian boy, whom she suspects won't meet her mother's standards.
I hope these audiobook recommendations will encourage you to listen to a novel in verse. If you're already a fan, which titles were your favorites?
Elizabeth Acevedo photo by Max Flatow Photography