Discover five recent queer young adult audiobooks with performances that will transport listeners to worlds of adventure, love, and acceptance.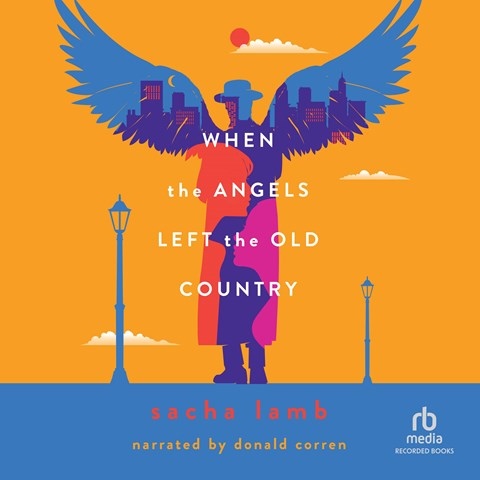 Donald Corren skillfully narrates WHEN THE ANGELS LEFT THE OLD COUNTRY, a Jewish historical fantasy peppered with Hebrew and Yiddish. Companions Uriel, a genderless angel, and Little Ash, a demon, agree to leave their unnamed shtetl to see the world and find Essie, who they haven't heard from since she left for America. Rose is also on her way to America to build the life of her dreams—despite the fact that her best friend/love interest accepted a proposal of marriage to a man. Corren's Earphones Award-winning narration effectively distinguishes characters: Tough and courageous Rose charges into situations with outward bravado to hide her anxiety; Little Ash's voice is smooth and sly, while the holy Uriel speaks with precise enunciation.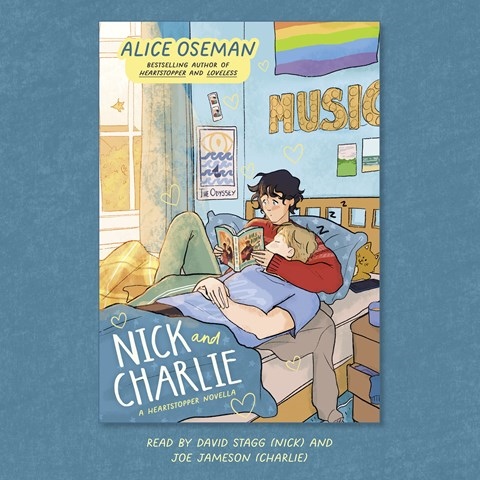 Heartstopper fans, NICK AND CHARLIE, a novella set after the events of the graphic novel series, is for you. Narrator David Stagg uses a confident voice as Nick, who is excited about starting university and confused by his boyfriend's sudden spiking anxiety. Charlie, voiced by Joe Jameson with breathy uncertainty, fears spending his last year in high school without his boyfriend by his side. Jameson's narration is heartbreaking as Charlie's thoughts spiral and he worries about the possibility of a long-distance relationship and whether their love will last. This charming, emotional audiobook is well served by narrators who emotionally connect to their characters. Author Alice Oseman is well known for their touching, queer stories, and their audiobook LOVELESS is available in this year's AudiobookSYNC lineup.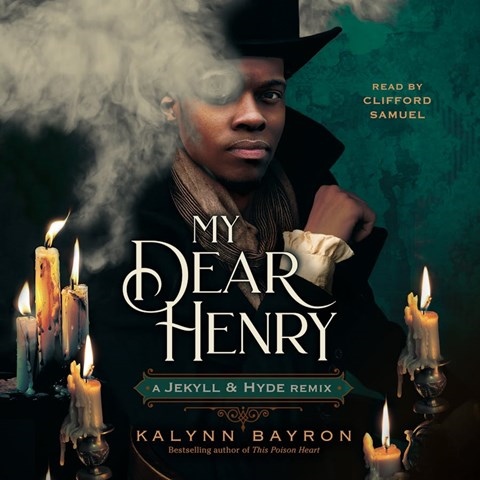 Clifford Samuel's British accent and ominous tone immediately immerse listeners in the late-1800s London setting of MY DEAR HENRY, which is a retelling of the classic DR. JEKYLL & MR. HYDE. Young Gabriel entered medical school despite the lack of opportunities for Black men. He met and fell in love with Henry Jekyll, but rumors about their relationship caused enough scandal that both boys were expelled. Samuel's depiction of Gabriel's yearning highlights the heart-clenching narrative. Years later, Gabriel returns to London when letters from Henry stop arriving, and a strangely familiar man named Hyde is hanging around the Jekyll house. The vivid, dark setting is well served by Samuel's melodious narration, and his intense and dramatic style will keep listeners glued to their headphones to the very end.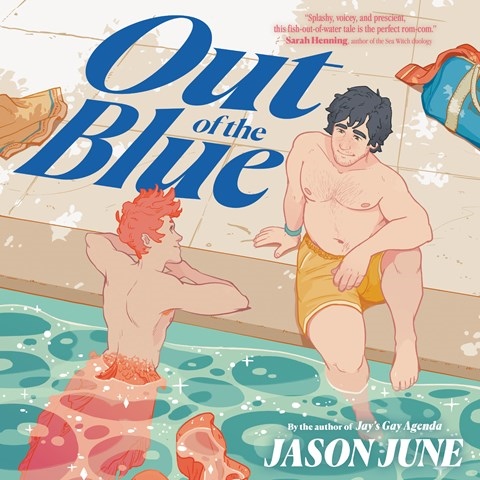 André Santana and Neo Cihi's duet narration of OUT OF THE BLUE is perfect for fans of the fake dating trope. Cihi voices Crest, a nonbinary merperson on their required sojourn to land. Crest must perform a selfless act for a human or risk being stuck on land forever. Cihi's performance heightens Crest's sardonic wit and their disgust for the humans who pollute the ocean. Human teenager Sean, given a deep, soothing voice by Santana, is heartbroken after being dumped by his boyfriend. Crest and Sean invent a fake relationship to make Sean's ex jealous, but real feelings start getting in the way, and Crest isn't sure if returning to the ocean is what they really want anymore. This heart-pounding audiobook is available through this summer's AudiobookSYNC lineup.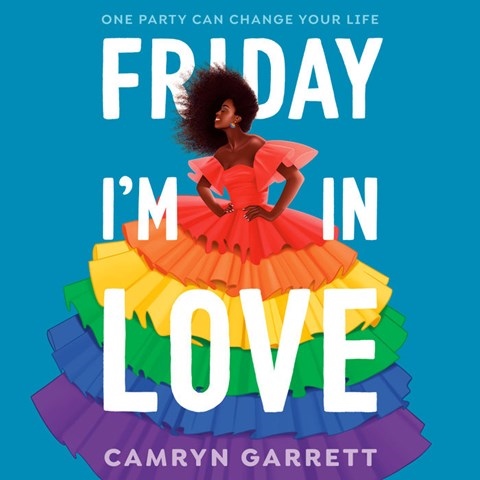 Jade Wheeler's narration of FRIDAY I'M IN LOVE conveys a myriad of emotions. Mahalia's sweet 16 party dreams were crushed when there wasn't enough money for her party, and she's also unsure how to come out to her religious mother. By taking extra hours at her job and saving every penny, Mahalia prepares for the elaborate coming out party of her dreams. Wheeler's performance highlights Mahalia's frustrations as she helps her mother pay the bills and tries to keep up with her school work. Plus, the cute new girl from Ireland, voiced with an appealing Irish accent, already has a boyfriend. This audiobook touches on heavy topics but Wheeler's consistent pacing and excellent comedic timing make for an absorbing performance.