Award-winning audiobook narrator Adenrele Ojo is a woman of many talents. Besides working behind the mic, she is also a stage and screen actor, a voice-over actor, and a producer. She has more than 200 audiobooks on her résumé, ranging from light children's books to serious treatises about contemporary sociopolitical issues.
Adenrele is known for letting the personalities of fictional characters shine. Her soft voice and varied pacing keep us engaged as the story builds. She is equally skilled in connecting us to nonfiction, taking care to respect the authors' thoughts and theories so we can learn and form our own opinions.
The following audiobook recommendations highlight Adenrele's solo performances across the genres.
5 Audiobooks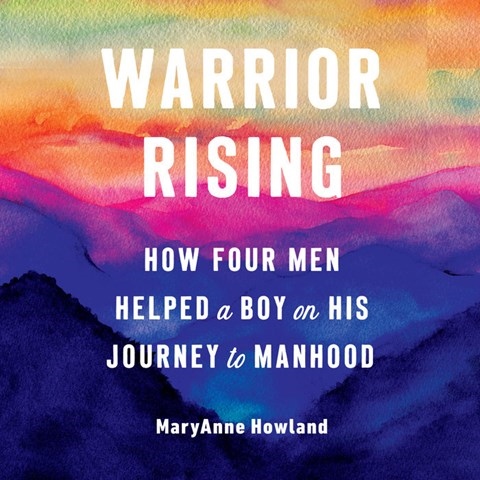 In her memoir WARRIOR RISING, MaryAnne Howland shares how she met the challenges of being a single mother to a teenage boy. The key for her was to ask four male friends to be there for her son, answering his questions, acting as role models, and helping the boy negotiate the world as a Black man and as a person with cerebral palsy. Adenrele hit the mark with her Earphones Award-winning performance, tightening our link to the author's words of wisdom and her love and concerns for her son.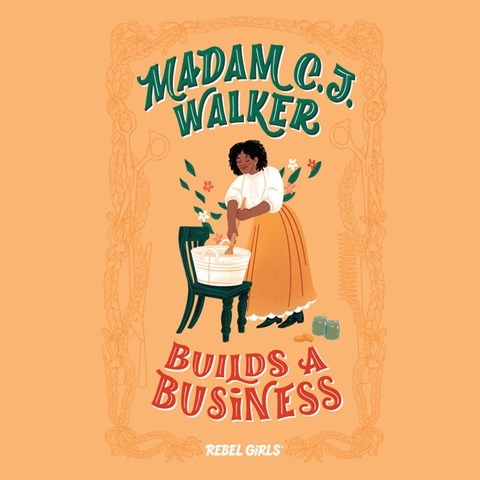 MADAM C. J. WALKER BUILDS A BUSINESS by Rebel Girls introduces elementary school-aged children to the first Black female self-made millionaire. Sarah Breedlove was the first in her family to be born after the abolition of slavery and the first to attend school. Through hard work and with an entrepreneurial spirit, Sarah found a way to move out of the South, eventually inventing a hair care product made especially for Black women. Children will hear the delight in Adenrele's voice as she performs this inspirational fictionalized story based on Sarah's life.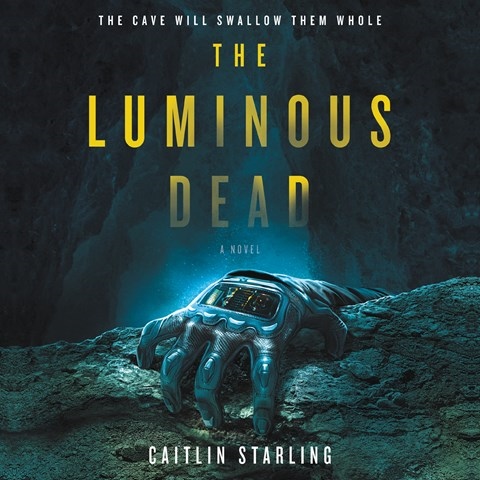 Caitlin Starling's THE LUMINOUS DEAD is a mash-up of science fiction, psychological thriller, and horror with LGBTQ+ characters. Gyre fakes her way into a high-paying job that involves going deep inside an unmapped cave on a distant planet to search for minerals. Instead of a support team, she must rely on a single woman, Em, who has complete control over Gyre's caving suit, medicines, nutrition, and hydration. Em, however, may not be totally sane. Adenrele's performance conveys Gyre's growing paranoia and Em's gradual deterioration, keeping us glued to our earbuds through to the last minute.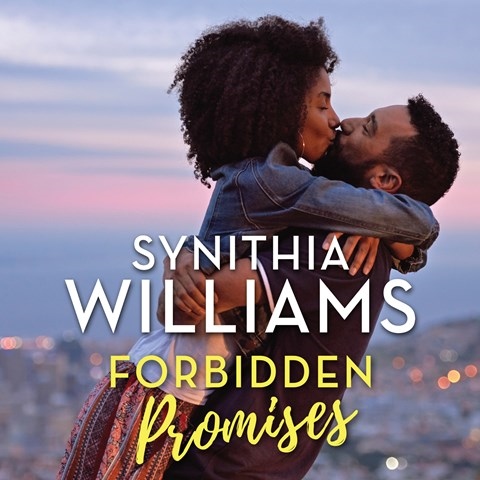 Queue up FORBIDDEN PROMISES by Synithia Williams if you're a contemporary romance fan. Part family drama and part hot romance, this is the story of what happens when India Robidoux reconnects with her sister's ex-husband and sparks fly. India finds herself in a no-win situation. She doesn't want lose her chance for happiness, but she can't hurt her sister and family either. Meanwhile, India's brother is campaigning for senate and her father is trying to run both his tobacco business and his children's lives. Adenrele captures all the emotions of a dysfunctional family and budding romance.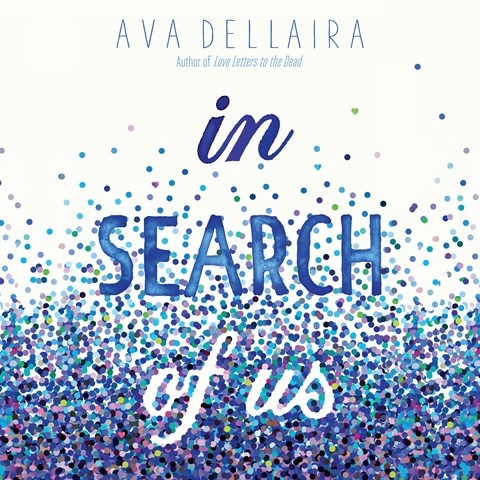 Set in two time periods, IN SEARCH OF US by Ava Dellaira is on one level a story of mothers and daughters. On a more pressing level, it's an exploration of racism in America. In the 1990s, teenager Marylin tries to escape her mother's control by finding solace in the arms of the boy next door. In contemporary times, Marylin's biracial daughter, Angie, travels from Albuquerque to Los Angeles to track down and get to know her-late father's family. Adenrele's performance of these intertwining coming-of-age stories highlights the poetic rhythms of the prose.
5 Questions
The audiobooks narrated by Adenrele Ojo featured here give you a taste of her talents and range as a voice performer. Her answers to my questions give you insights into who Adenrele is a person.
AudioFile: Tell us something surprising about yourself.
Adenrele Ojo: I learned to swim to do an Olympic-distance triathlon (swim 0.93 miles, bike 24.85 miles, and run 6.2 miles) with Team in Training, which raises money for the Leukemia & Lymphoma Society in the fight against cancer. Though I wasn't in the last wave to go into the water, I was the last swimmer to come out. It took me almost two hours to complete the swim leg of the race. There were my coaches yelling and screaming and rooting me on. I did it! With the support of family and friends, I raised about $5,000 for TNT in honor of my dad who died of lung cancer in 1992.
AF: What are some of the particular challenges of narrating nonfiction?
AO: The narration in a book is a character in and of itself. No listener wants to hear a boring audiobook, whether fiction or nonfiction. Though there are no characters in nonfiction, you still want to keep the listener engaged. Sometimes you can get lost in a rhythm or a "zone," where you are just delivering information instead of having an intimate conversation with the listener. It's important to remember, there is still a story in nonfiction to be shared.
AF: What are pros and cons of working on a multi-narrator audiobook?
AO: Within a multi-narrated audiobook, you can get a full soundtrack. It offers the beautiful melody of hearing many voices telling the story. For the listener, it can be nice to hear different voice perspectives instead of everything being told by just one.
A con in multi-narrator fiction audiobooks specifically is sometimes the struggle to sync with your fellow narrator(s) on character voices. Though we never want to mimic one another, we do want to be in the same ballpark. However, we are all working at different times and on different schedules, so trying to connect with one another on this can sometimes be a bit of a challenge. It's important that the listener has a smooth listening experience.
AF: What's your go-to beverage when recording? How about after recording?
AO: Hot, hot water. No tea or flavors, just hot water. It really tastes sooooo good. Your throat will thank you for it.
AF: What's the first task you tackle when given a new audiobook project?
AO: Read the book!
Bonus Question!
AF: What do you never have with you in the recording booth?
AO: My phone! I keep it that bad boy outside my booth or I would be lost watching Tik Toks between every chapter break. Next thing I know, 45 minutes will have gone by. LOL!
__
Many thanks, Adenrele, for taking time out of your busy schedule to talk with us. I'm so impressed with your triathlon swim! You're an inspiration. And I had to laugh at "Read the book!" Yes, that would be an important first step.
For more audiobooks performed by Adenrele Ojo, be sure to browse our reviews.
Photo courtesy of the narrator