Narrator Catherine Ho has had a promising start to her audiobook career. Though she's relatively new to performing books, she's already earned two Earphones Awards as well as many loyal fans.
Catherine draws on her acting experience to enliven children's stories, history, fantasy, social commentary, rom-coms, memoirs, and more. Her clear voice, excellent enunciation, and ability to render a variety of recognizable accents work together to create memorable audiobook performances.
The following recommended audiobooks highlight Catherine's work in a range of genres.
5 Audiobooks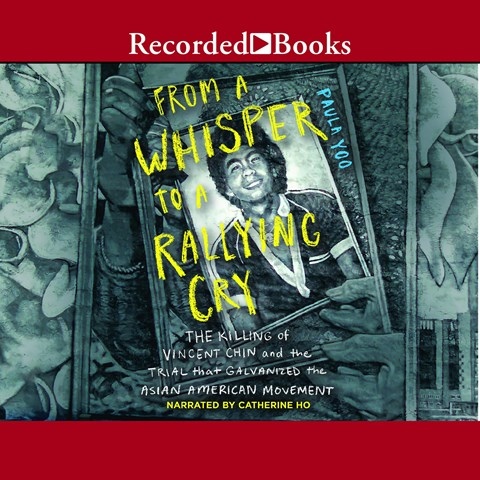 FROM A WHISPER TO A RALLYING CRY by Paula Yoo chronicles how the 1982 murder of Vincent Chin and the subsequent trial of the white men who beat him with a bat sparked the civil rights movement for Asian Americans. The audiobook presents a balanced account of the tragedy and connects it to the current rise in violence against AAPI people in the United States. Catherine honors the author's objective presentation of the facts while infusing the witnesses' accounts with emotional intensity.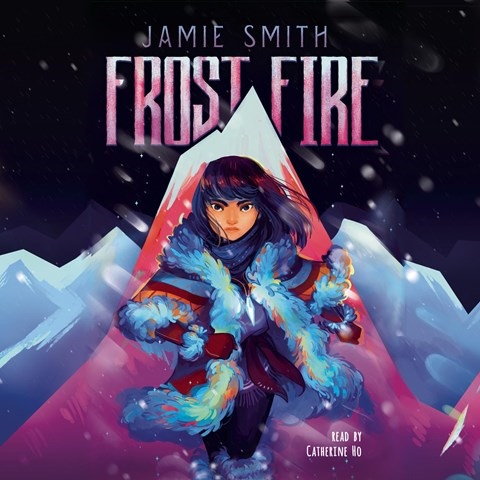 Young listeners will be inspired by Jamie Smith's FROSTFIRE, which tells how Sabira learned to rely on her own courage and inner strength while on a dangerous quest to a sacred glacier. This middle-grade action-adventure story will capture the imagination of the entire family. Catherine's performance emphasizes Sabira's growing self-confidence and connection to the ice, which provides her special powers.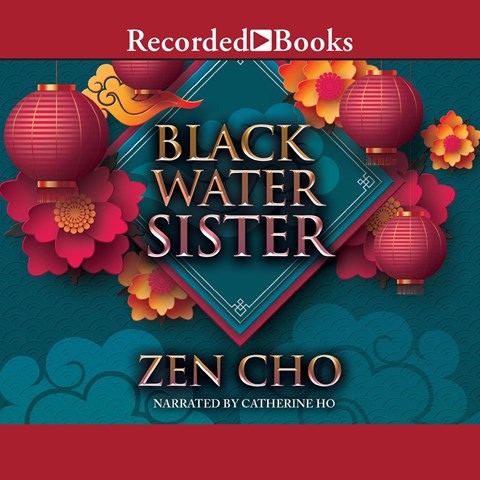 The urban fantasy BLACK WATER SISTER by Zen Cho takes listeners to modern-day Malaysia, where ghosts and gods are strong forces influencing human life. When American-born Jess becomes entangled with avenging spirits, a local crime syndicate, and her family's squabbles, she's forced to take control and try to set things right. Catherine captures the spirit of this audiobook, giving distinct voices and accents to the characters and nailing the humor.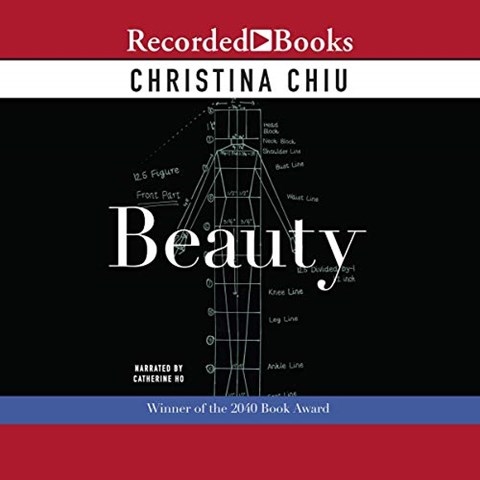 Christina Chiu's BEAUTY is about Amy, an Asian American woman who can't seem to get a break as she struggles to navigate the fashion industry while dealing with her physical desires, sexism, racism, and eventually motherhood. Amy's story is both unique to her and universal to all women who have contended with self-sabotage and professional roadblocks. Catherine underscores the characters' personalities and changing emotional states, adding to the impact of this coming-of-age story.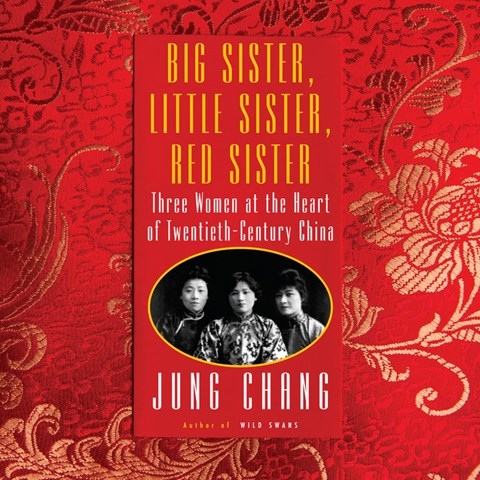 BIG SISTER, LITTLE SISTER, RED SISTER by Jung Chang is a well-researched triple biography of the three Soong sisters, whose remarkable lives had a strong impact on 20th-century Chinese history. Two gained fame and power through their marriages to Chiang Kai-Shek and Sun Yat-sen and the other through wealth, and all of them were on the front lines of the Communist movement, though not always on the same side. Catherine nicely distinguishes between the author's prose and quoted material, and her accents and expressive delivery keep listeners on track.
5 Questions
Now that you've been introduced to a sampling of Catherine Ho's audiobook performances, it's time to get to know more about her. Catherine was gracious enough to answer a few questions about her life both in and out of the recording booth.
AudioFile: What is the one thing you wish you knew before you recorded your first book?
Catherine Ho: That the production team had confidence in me that I could deliver! Intellectually, I knew they did since they hired me, but I wish I had brought that confidence with me into the booth. I worked with a stellar director on my first book. It would have been a very different book without them. I have so much gratitude for the hard work and dedication of the production teams I've been lucky to work with, both on those early titles and now!
AF: What's your first reaction when someone asks you how he or she could become an audiobook narrator?
CH: I wonder if they will actually like the work. It's an intense process and the author decides when a story, and thus the audiobook, ends, not me! I love being totally immersed in a book, getting inside the characters and following the contours of the story. There are many, many titles I wish I could still be narrating. But narration is like taking a long road trip with a driver who won't let you choose the direction and insists you commit with enthusiasm to every twist and turn. I find it really intriguing and fun but acknowledge this work won't suit everyone.
AF: What are the pros and cons of recording a series?
CH: I love narrating series. I love following characters a little longer and drawing from that depth of knowledge to inform my narration. I'm often astounded at the sheer scope of the story imagined by the author. I love the intimacy of being with a character over time and the thrill of discovery when the author introduces something new into a world I've already learned so much about. The length of the material can sometimes make my job complicated, especially if a minor character from book one unexpectedly becomes a major player in book three! Character notes, color-coded and embedded with audio clips, are the real heroes of an audiobook series.
AF: What's your go-to beverage when recording? How about after recording?
CH: Throat Coat tea! Two travel mugs full which I refill at every break. If they ever discover there's an ingredient in it which isn't safe in high levels, I'm a dead person. After a long day narrating I'm rarely thirsty but I'm usually famished. I'll eat a huge dinner, especially if I know I'm back in the booth the next day.
AF: What kinds of things do you do to protect your voice in your down time?
CH: I have to be mindful not to yell at events or sing a lot around the house. It's hard for me because I love to do both. I'm always tempted to be loud when I can since it feels so satisfying and there aren't often situations where it's socially acceptable. I am capable of being really loud.
--
Thanks so much for taking the time to talk with us, Catherine. I love your analogy to being a passenger on a long road trip and learning to go with the flow. I hope you continue to find pockets of time to sing and be loud in between recording audiobooks.
To discover more audiobooks performed by Catherine Ho, be sure to browse our reviews.