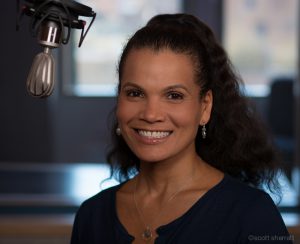 Say hello to January LaVoy, a narrator who never fails to impress me with her incredible range of voices and ability to adapt her delivery to fit the intended audience. Our reviewers universally comment on January's distinct, consistent voices and how smoothly she slips from character to character. It's no wonder that audiobook fans of all ages and listening tastes have January on their short list of favorite narrators.
I had a hard time picking just five audiobooks to share this week (and, in fact, I cheated by featuring two series), but ultimately I made my choices to highlight January's performances across different genres.
5 Audiobooks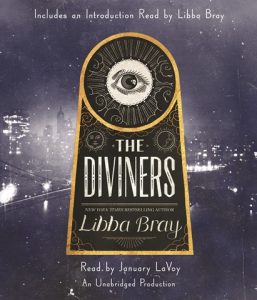 My introduction to January's work was her award-winning performance of the first audiobook in The Diviners series by Libba Bray. The stories are twisty, complex occult mysteries set in 1920s New York City, and January enhances the mood with her expert sense of pacing and clear grasp of the characters' personalities. I loved how comfortable January sounded rendering the city accents and Jazz Age slang. The most recent installment is BEFORE THE DEVIL BREAKS YOU, but you'll want to start your journey with the first audiobook, THE DIVINERS. January tells us more about the series and her connection to the stories in a recent Behind the Mic video.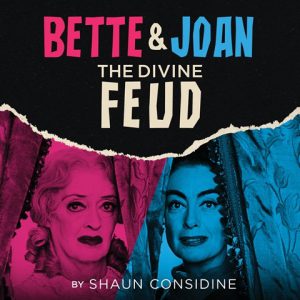 When tapped for a biography of a well-known personality, a narrator must think carefully about how to present that person's voice. When January performed BETTE & JOAN: THE DIVINE FEUD by Shaun Considine, she rejected impersonation and instead gave the stars' dialogue the flavor of their famous voices, dripping with drama and false confidence. If you're into the golden age of Hollywood, this audiobook could be your gateway to January's talents.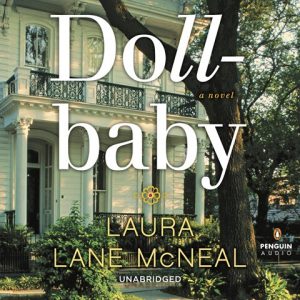 One of my favorite audiobooks is DOLLBABY by Laura Lane McNeal, which is a coming-of-age story set in New Orleans during the early years of the Civil Rights movement. January's narration was nothing short of brilliant, but two things have stuck with me. First was her ability to differentiate among several Southern accents, and second was the way she subtly changed her tone and cadence as the main character matured from a little girl to a young woman. The story itself touches on issues that are still relevant today.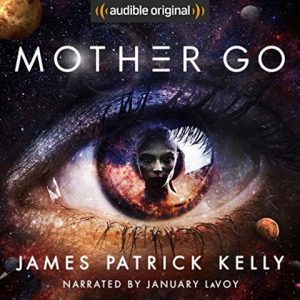 January has narrated a number of acclaimed science fiction audiobooks, one the latest of which is MOTHER GO by James Patrick Kelly, which won both an AudioFile Earphones Award and a 2018 Audies nomination. Some of the challenges January faced—and met—when performing this futuristic story about family, humanity, and finding oneself were distinguishing between humans and machines, portraying vocal tics, creating accents, and keeping pace with the action.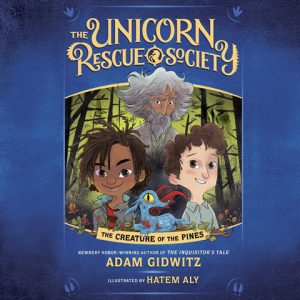 Adam Gidwitz's THE CREATURE OF THE PINES, the first in a new children's series, is the perfect pick for family listening. January pulls out the stops for this fun action/adventure story, infusing her delivery with drama, distinctive voices, and spot-on timing. Youngsters—and their parents—will love timid Elliot and gutsy Uchenna, cheering them on as they try to rescue a Jersey devil from the bad guys. The second audiobook in the series, also read by January, will be available this summer.
5 Questions
Before you go racing off to listen to one of January LaVoy's audiobooks, Take 5 and get to know the woman whose voice keeps us company as we go about our day. She's as impressive in real life as she is in the recording booth.
AudioFile: What's the one thing you wish you knew before you recorded your first book?
January LaVoy: Lip balm! It's the only thing I won't enter the booth without. The very first book I recorded was 20 hours long, and I had never done anything like it before. After 8 hours of recording, my lips were cracked and bloody. It was so painful, and it hadn't even occurred to me that that sort of thing could happen. So, I'm fanatical about my lip balm in the booth. Any port in a storm, but my preferred brand is Nivea's A Kiss of Smoothness. Not too sticky, not too waxy, just perfect. (Wouldn't say no to an endorsement deal. Would be happy to wear branded merchandise in the recording booth . . . so long as it doesn't make any noise.)
AF: What genre will you always say yes to and why?
JLV: I always try to say yes to YA books. I have been a voracious reader since before I began my formal education, and I know how important those books are to kids and teens. It's a way of seeing—and even, in a sense, living—a life beyond the borders that are set by your circumstances and resources. You can imagine any kind of life for yourself through books. (I enjoy sci-fi for similar reasons.) I get to do a lot of diverse YA fiction, and that is a great joy for me, because when I was a teen, I had very little access to books with characters that looked like me. I'm pretty passionate about the We Need Diverse Books movement.
AF: Tell us something surprising about yourself.
JLV: Well, I guess the thing that surprises people most on a near-daily basis is the fact that I was born in December, not January. My mother was reading a book called ONCE IS NOT ENOUGH by Jacqueline Susann when she was pregnant with me, and the protagonist is a woman named January Wayne. She fell in love with the name, and that was that. People often think that I must have been born prematurely, but that's not the case. I would have been named January even if I'd been born in July!
AF: What are you doing when you're not working?
JLV: I'm a devoted runner. I've completed three marathons and about a dozen half marathons and will be running the NYC marathon this November. Running keeps me sane. I also mentor an amazing 13-year-old girl through a wonderful organization called the 52nd St. Project here in NYC. We've been partnered for almost four years, and she's one of the best things in my life. And my husband and I have two cats that basically run our lives. Their names are August Wilson Hostetler—Hostetler is my husband's last name—and Maddie Campbell LaVoy. (Theater nerds like me will understand that.)
AF: What's your go-to beverage when recording? How about after recording?
JLV: Answer I know I should give: Water, water, water!! And water afterward. Maybe some herbal tea. Truth: Coffee, coffee, Gatorade if I'm dehydrated!! And red wine afterward. Bourbon if the book was difficult.
Thanks so much for taking time to talk with us, January. I'm not much of a runner (though I do walk), but I'll join you for coffee, wine, or bourbon any ol' time! For more books narrated by January LaVoy, be sure to click through to her Audiography Page.
Photo of January Lavoy by Scott Sherratt