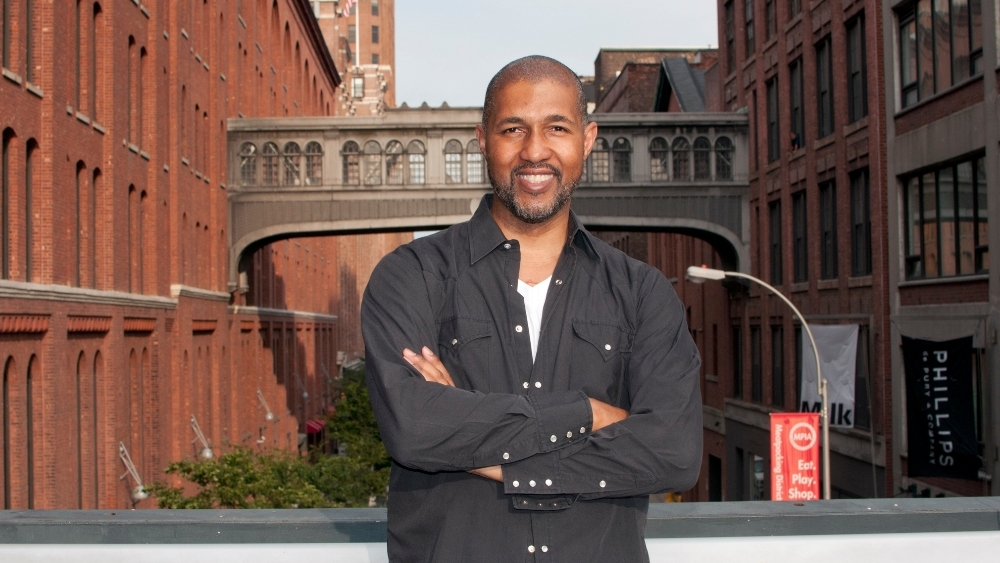 I am beyond thrilled to introduce this month's guest narrator, Dion Graham, who is a multi-Audie Award winner and a TV, silver screen, and stage actor. Dion's impressive voice acting talent has also earned him numerous AudioFile Earphones Awards and an Odyssey Award. But wait! There's more! His performances have won him spots on AudioFile's Best Audiobooks of the year lists for seven years running, and he's one of AudioFile's Golden Voice narrators.
Yet, despite all the accolades, Dion remains a genuinely nice, friendly, and down-to-earth person who was kind enough to visit with us today.
Audiobook lovers agree that Dion's performances create an immersive listening experience no matter the genre or target audience. He brings excitement and wonder, fear and frustration to stories geared to young listeners, and for mysteries, Dion underscores the tension through tone and pacing. In all cases, his masterful character portrayals are both believable and respectful of the author's work.
My own first Dion-narrated audiobook was Kekla Magoon's THE ROCK AND THE RIVER (an Audie Award winner in 2011), an incredibly moving look at how the Civil Rights movement affected a young Black teen from Chicago in the tumultuous year of 1968. Up next on my listening list is AMERICAN SAVIOR, by Roland Merullo, a timely novel about partisan politics in which Jesus, on Earth for the second coming, senses the need for an intervention and decides to run for president of the United States.
Here are five more audiobooks that highlight Dion's many talents.
5 Audiobooks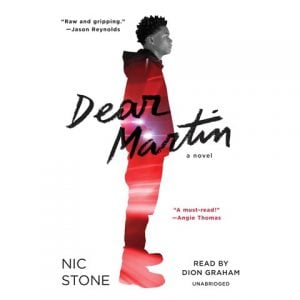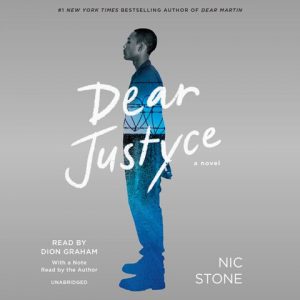 I can't talk about Dion's work without featuring his extraordinary connection to author Nic Stone's novels for teen readers. I especially recommend DEAR MARTIN and DEAR JUSTYCE, epistolatory novels that explore the tough realities of being a Black teenager in today's America. Dion captures teenage cadences and attitudes as well as the boys' deeper emotional turmoil as they look for hope in a society that pigeonholes them and offers limited opportunities. You can hear the author and narrator talk about their collaboration on an episode of AudioFile's podcast.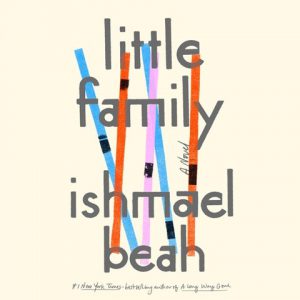 Dion's impressive ability to create unique and consistent characterizations shines in Ishmael Beah's LITTLE FAMILY, about five kids who together find a way to survive, homeless, on the fringes of an African city. When the children start doing jobs for a crime boss, they begin to make money—but at what cost? Dion underscores each character's personality, giving them individual voices and believable accents, making listeners forget that the audiobook is read by a single narrator.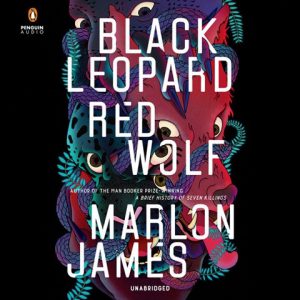 BLACK LEOPARD RED WOLF by Marlon James, the first in an epic fantasy trilogy, is set in an alternate Africa, giving Dion a chance to flex his accent muscles and even use his singing voice. Tracker—a man with an inhuman sense of smell—is tasked with finding a missing child; along the way he meets up with a shape-shifter, a giant, witches, vampires, slavers, warriors, and more. Dion brings each one to life, drawing us deep into the dangerous and fantastical world of this quest story. Dion shared some of his thoughts on narrating BLACK LEOPARD RED WOLF in this narrator video.
Mystery lovers are probably already familiar with the super pairing of Dion with author Walter Mosley. Most recently, Dion performed TROUBLE IS WHAT I DO, the latest entry in the Leonid McGill series, starring a New York City boxer turned private investigator. In this installment, McGill helps out an elderly Black Mississippi bluesman who knows the deep family secrets of a rich white man. Dion excels at the needed regional dialects and accentuates the differences between the characters' socioeconomic statuses, gender, and age, all without (as our reviewer noted) resorting to stereotypes.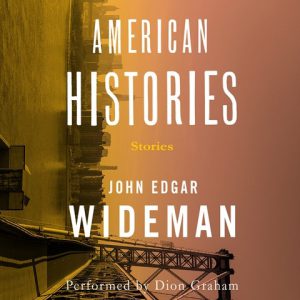 Dion's broad range of characterizations and styles takes center stage in John Edgar Wideman's AMERICAN HISTORIES, a collection of stories and essays that blurs the line between fact and fiction and explores a variety of stark truths about the U.S. Black experience. The pieces include imaginings of historical figures (John Brown, Nat Turner) and fictional characters (a writing instructor, a movie fan), and Dion meets the challenges of each, distinguishing the protagonists' personalities while paying full homage to the flow of Wideman's prose.
5 Questions
Whether you pick one of my recommendations or a totally different Dion Graham-performed audiobook, you're in for a real treat. Before you start listening, though, Take 5 and get to know the man behind the mic.
AudioFile: Tell us something surprising about yourself.
Dion Graham: I have performed at London's Royal National Theatre. Just before I began doing audiobooks I was in London for six months doing the world premiere of Tennessee Williams's lost (then found by Vanessa Redgrave) Not About Nightingales, directed by the great Trevor Nunn. It was a rare treat—few American actors get that opportunity. Special! After a fantastic run there we came to Broadway where we reopened Circle in the Square Theatre. So many great times and special memories.
AF: What are you doing when you're not working?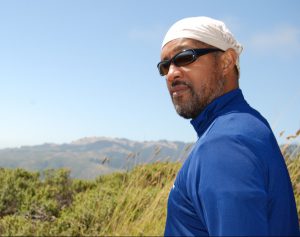 DG: Besides being daddy to two delicious humans (which I relish, and they know it) I love being out in beautiful nature. Yes, I ❤️ NY. Being in nature is certainly where I feel most at one with the universe, though. I have lots of interests, but hiking soothes my soul. Have boots (and maybe Gore-Tex and bug spray), will travel! Who's coming with?
AF: What are the pros and cons of recording a series?
DG: I don't know if there are really any cons to doing a series. Challenges? Sure. Maintaining consistency with characters across the series is probably the biggest. Going a step further, I think it's great to allow the characters to grow, to keep on discovering them. So that's a pro. Series are opportunities to have continuing journeys with old friends (and you get to be them, too!). It's great to jump into the alley/car/plane/time machine for some fantastic new trips with buds. I'm looking at you Grave Digger and Coffin Ed, Easy and Mr. Tibbs, Gideon, Dak, Sera and Rik . . .
AF: When reading for pleasure, do you find yourself creating voices and thinking about pacing and emphasis?
DG: Ha, reading for pleasure. . . . You mean, not under deadline?
Sometimes it's like that, though for me it's more about hearing voices. The nature of what we do does make me sensitive to how a story is unfolding and what the author seems to be getting at. Or maybe that's how I read, how I get immersed in story, too. It is funny to catch yourself and go "Hello, you're not narrating this one. . . ." Now, if I can just get to reading the last book in The Three Body Problem trilogy.
AF: Is it difficult to avoid foreshadowing, especially when recording a book with a twist?
DG: I don't think about that too much. Sometimes there's plenty of foreshadowing written in. Then I think it's important to deal with it one way or another. That doesn't mean that all the cards get played at once. But, for instance, when a book begins, "The child is dead. There is nothing left to know," you can be sure there's, um, plenty left to know. It's all in the telling.
—
Thank you so much, Dion, for taking the time to talk with us. How exciting to have performed at the Royal National Theatre. Wow. And you asked who's in for a hike. That would be me! I know what you mean about the power of being in nature.
For more books narrated by Dion Graham, be sure to explore his audiography.
Top photo of Dion Graham by Jo Anna Perrin, hiking photo courtesy of the narrator.