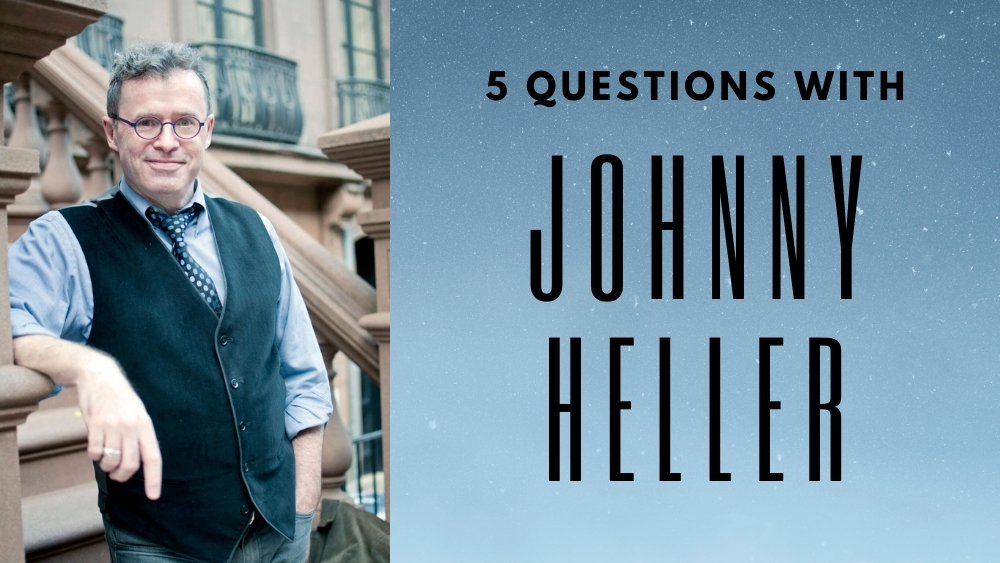 As they say on TV, my next guest needs no introduction. Give a great big welcome to audiobook narrator extraordinaire Johnny Heller. Johnny was honored as an AudioFile Golden Voice in 2019, and I truly think it'd be hard to find an audiobook fan who hasn't listened to at least one of Johnny's many performances, which span the genres from kids' stories to serious nonfiction.
I know I'm not alone when I praise Johnny's ability to perfectly establish the mood and setting of an audiobook, and I love the way he distinguishes characters through vocal tics and pacing. Finally, he's a master at delivering humor and seems to know just when to punch it up or let it slide just under the surface for a slow impact.
The following audiobook recommendations highlight Johnny's versatility as a voice actor. Let me know which ones speak to you.
5 Audiobooks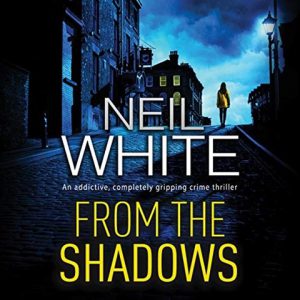 FROM THE SHADOWS by Neil White is the first in a legal thriller series featuring attorney Dan Grant and private investigator Jayne Brett. The case they inherit, just two weeks before trial, is the defense of a man who is accused of stalking and murdering a young woman. Shady characters, plenty of red herrings, and a good creep factor will have you double-checking the locks on your door. Johnny, donning a soft British accent, clearly distinguishes between the story's two viewpoints, building tension and pulling us along for the ride.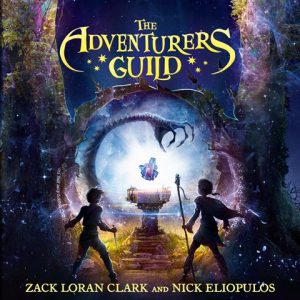 Middle-grade readers who enjoy action adventure mixed with fantasy will love Zack Loran Clark and Nick Eliopulos's THE ADVENTURERS GUILD. In a world taken over by monsters, kids grow up fast, entering guilds that will teach them the skills they need to keep their community safe and prosperous. Best friends Zed (half-elf) and Brock (human) are tapped for the Adventurers Guild, responsible for protecting the city, and are quickly faced with a trial by fire. Loyalty, friendship, a diverse cast, lots of action, and great characters make this children's audiobook a winner. Johnny's characterizations reflect each individual's personality, and his portrayals subtly change throughout the series as the children mature and learn from their experiences.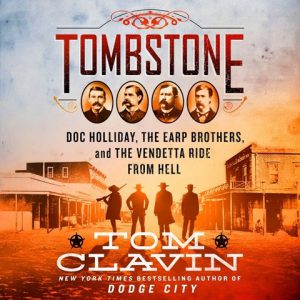 Fiction and film have made the gunfight at the O.K. Corral a familiar story of the American Wild West. In TOMBSTONE, Tom Clavin sets the record straight, starting with well-researched facts and providing historical background to detail just how the Earp brothers, Doc Holliday, the Clantons, and others found themselves facing off in the streets of Tombstone, Arizona. Johnny's expressive delivery keeps us invested in the descriptive prose, helps us connect to the key players, and nicely distinguishes between quotes and narrative.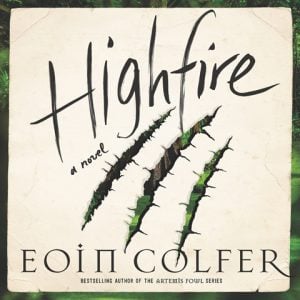 Eoin Colfer's very adult modern-day fantasy, HIGHFIRE (now in development as a streaming series), takes place in the Louisiana bayous. The story features Vern, the last of the dragons, who loves pop culture and vodka, and teenaged Squib Moreau, who gets caught in the middle of something big and dangerous one night after sneaking out of his bedroom window. Humor, action, and mayhem are on the horizon. Johnny's talents shine in this audiobook, especially his superb timing and flawless characterizations.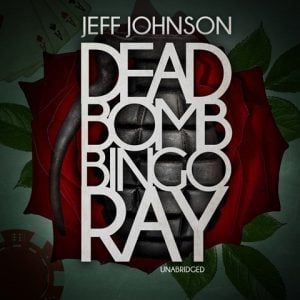 Jeff Johnson's DEADBOMB BINGO RAY is the first in a new noir thriller series set in Philadelphia. The Ray in the audiobook's title is a well-armed, very prepared fixer who has become the target of a hedge-fund manager he brought down a few years earlier. As the body count rises, can Ray, with the help of his people, survive the vengeful gang? Dark humor, a little romance, and quirky characters soften the hard edges. Johnny perfectly balances the classic thriller elements of the narrative with the sharp dialogue.
And in some late-breaking news, an honorable mention to Johnny's narration of TOKYO UENO STATION. Yu Miri's novel, translated by Morgan Giles, was just named to the National Book Awards 2020 longlist for Translated Literature.
5 Questions
It was difficult to pick just five Johnny Heller–read audiobooks to feature today, but it was easy to get him to Take 5 and share a little bit about himself. Here's how Johnny answered my questions.
AudioFile: What is the one thing you wish you knew before you recorded your first book?
Johnny Heller: My journey and growth in this art has been long and I know things now, both about performance and the business, that I couldn't possibly have known way back when. That being said, I always tell my students that the narrator's job is to be a conduit for the author's truth. I think I wish I understood that—that process—better when I began. I am now fairly convinced that the listener, like the reader, sees the scene the author wrote and is taken into the author's world as though viewing a film. So the narrator, in a sense, is a cinematographer, letting the listener see what the author wants them to see at a specific time and place, and no more.
I also wish I knew that I talked too damn fast! No one can see the scene if I'm speaking in fast-forward! Claudia Howard of Recorded Books helped me greatly with that issue.
AF: What genre will you always say yes to and why?
JH: I will say yes to noir or history/politics almost every time, assuming the scheduling works. I am a history buff (I majored in American History and Political Science) and I read military history and presidential bios in my spare time. As for noir, it is my favorite genre to narrate, read, watch on film, or chat about.  It's such a cool world and I think I would've fit right in—although I bet I would've been winged by a gat in the first chapter.
I would love to do all the Nero Wolfe mysteries on audio.
Oh! And humor! Of course, funny is so subjective, but I do love to laugh and to make others laugh. My hero remains Groucho Marx.
AF: Tell us something surprising about yourself.
JH: I think most people know that I have a fairly extensive background in theater and in stand-up comedy but my first really cool job was as a reporter for the Chicago Suburban Sun-Times. I did sports, features, news, reviews, and cartoons. It was a great job and maybe the only other one besides what I am doing right now that made me happy.
AF: What's your go-to beverage when recording? How about after recording?
JH: The same both times: bourbon. Maybe rye.
AF: What do you never wear in the recording booth?
JH: I always say: "Never ever wear a full suit of knight's armor while recording. The gauntlets are too noisy and it can really get hot." Also, no Speedos. Different reasons but still icky, especially if you are in a publishers' studio.
—
Thanks so much, Johnny for taking the time to talk to us. I'll definitely remember the armor tip if I ever get the chance to sit in a recording booth. I sure hope some producer/publisher out there makes your Nero Wolfe dream come true; if they do (and even if they don't), I'd be happy to stand you a bourbon someday.
To explore more audiobooks performed by Johnny Heller, be sure to check out his audiography.