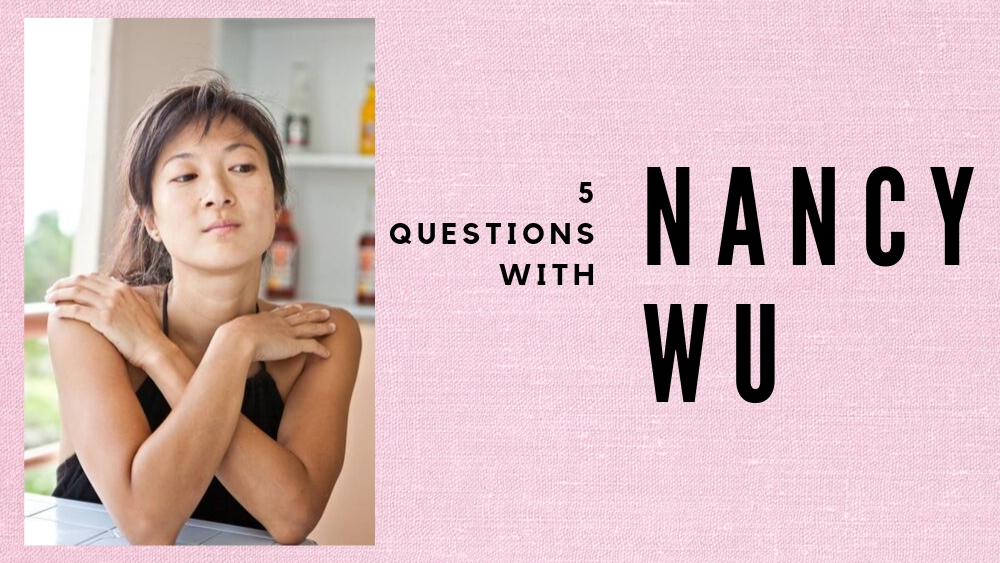 I've been listening to Nancy Wu's audiobook performances since the very beginnings of her career as a narrator. Many of you may be most familiar with her work on audiobooks with Asian themes, settings, or characters. Nancy's performances always engage, whether she's narrating fiction, thrillers, contemporary culture, or young adult audiobooks.
Nancy's impeccable sense of timing keeps me glued to whatever audiobook she's performing. I know she'll keep the dialogue flowing and the action zooming along. What's more, she can deliver comedy as easily as she can build suspense, making me laugh out loud (#EmbarrassingPublicListenerMoment) or keep me glued to my earbuds for just one more scene.
Of course, I also appreciate Nancy's thoughtful and believable characterizations, which never stray to stereotypes, even when she's performing dialogue from individuals whose first language is not English.
So which of Nancy Wu's audiobooks do I recommend? Here are five titles to get you started.
5 Audiobooks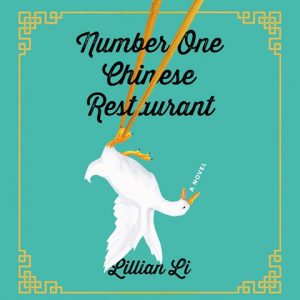 Lillian Li's NUMBER ONE CHINESE RESTAURANT is a complex contemporary story about a Chinese American family. This audiobook is also a good introduction to Nancy's skills at tapping into the characters' personalities and her sensitive rendering of accents, as the older immigrant generation and their American-born offspring try to find common ground and understanding while dealing with universal issues of marriage, money, parenting, and independence.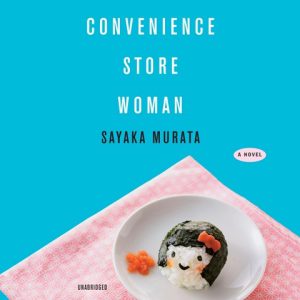 Looking for something to make you laugh? Listen to Sayaka Murata's CONVENIENCE STORE WOMAN, about a 30-something woman whose very structured job as a store clerk in Tokyo perfectly suits her. It's not easy to be independent when you have Asperger's, but Keiko manages by carefully following the rules, until family and co-workers finally push her to broaden her horizons, especially in love. Nancy's comedic timing shines in this audiobook, and her empathetic portrayal of Keiko has us rooting for happy ending.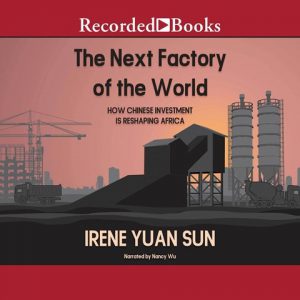 Nonfiction fans should listen to Nancy's Earphones Award–winning performance of Irene Yuan Sun's THE NEXT FACTORY OF THE WORLD. The focus of this audiobook, written by a McKinsey consultant, is how industrialization not only changes a country's economic opportunities but also its cultural perspectives, from government policies to the minutiae of everyday life. Nancy's expressive delivery makes the factual details just as engaging as the author's personal experiences living and traveling in a modernizing Africa.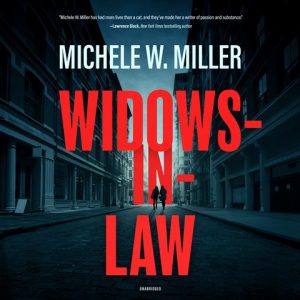 Michele W. Miller's WIDOWS-IN-LAW is a mystery thriller set in the underworld of contemporary New York. Nancy's interpretations of the three women affected by the supposed accidental death of an unscrupulous lawyer highlight both their public faces and private thoughts as they try to come to terms with the dead man's true nature. Nancy's measured delivery heightens the suspense, keeping us engaged as we try to figure out how the women will expose the bad guys while keeping themselves alive and out of jail.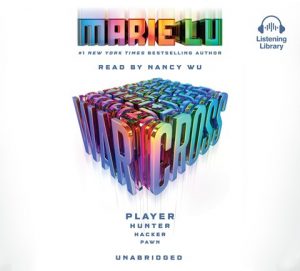 WARCROSS by Marie Lu is perfect for young adult listeners and for gamer fans of any age. This techie sci-fi story, the first in a series, is set in the near future and features a young female coder who is given the chance to climb out of poverty if she agrees to work online security for the developer of the world's most popular virtual reality game. Nancy does a terrific job projecting the characters' emotions and pumping up the action, balancing the excitement of the game with the increasing danger our hero discovers in the deep web.
5 Questions
Are you done scribbling down titles for your listening queue and spending your audiobook credits? Good, because now it's time to meet Nancy Wu, the woman who enlivens all kinds of great stories and delivers them to your headphones.
AudioFile: Which genre will you always say yes to and why?
Nancy Wu: I would never turn down good historical fiction or young adult fantasy adventure. My original niche, possibly the one dearest to my heart, is Asian-inspired fantasy, filled with dragons, magic, heroic battle, and intrigue. I'm lucky to be seen as both a YA actor and as a mature voice that can authoritatively read nonfiction and contemporary literary fiction. I have some producers who specifically cast me for wacky characters, one who gives me dense history titles, and another who said, "I only give you difficult books!" I'm in the middle of a Marvel X-Men series now—talk about the pressure of coming up with scores of iconic superhero and villain voices. It's been a mission!
AF: Tell us something surprising about yourself.
NW: I lived on the Thai/Burma Border for almost a year, where I was suspected of being a spy! I was a human rights activist before the fall of Burma's dictatorship in 2011, and I lived on the Thai/Burma border, home to the longest protracted refugee situation in the world: For more than half a century, persecuted ethnic groups have fled to Thailand into cramped, makeshift jungle camps, in which generations have been born and raised. At that time especially, before Aung San Suu Kyi was freed from prison, the violence on the border was rampant. Burma's ethnic minorities were constantly attacked by the Burmese military, and some political dissidents in the town I lived wondered why I, an American of Chinese descent, was asking so many questions! At the time I was engaged in documenting human rights abuses and interviewing some political dissidents who had fled Burma on video. With my energy and curious American personality, I became suspected in town of having ulterior motives . . . It was not as far-fetched as it sounds, because some of my colleagues were in fact international journalists uncovering some dangerous stories! And a number of us did indeed get smuggled, or sneaked, through the border to observe conditions in Burma itself, and not in the safest of manners. My life was much more exciting then!
A second little-known fact:  I was a Wall Street equities analyst and Hong Kong/Shanghai management consultant before becoming an actor.
AF: What are you doing when you're not working?
NW: Traveling. I began traveling at a young age to Asia with my family, where we have relatives in many countries. There began my love of travel, and I studied and worked abroad for many years in Europe and Asia. I began rock climbing in Hong Kong and Thailand, and ever since, I have ventured to many beautiful places in nature on climbing and exploring trips. My favorite places to climb have been China, Slovenia, Italy, and Croatia. I can't travel as much as I used to right now, but I still make sure to take at least one trip far afield every year.
AF: What are the pros and cons of recording a series?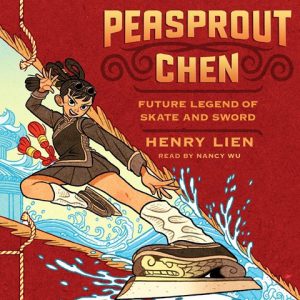 NW: Pros: You become so familiar with your characters and invested in their adventures that you're excited to reunite with them to see what happens next. It's also nice to have established main characters who are already in your head, so you don't need to reinvent the wheel. I'm so invested in my Peasprout Chen series that I hope she goes on for as long as Harry Potter did! The cons are forgetting to bounce and save voice clips and trying to remember who's who out of all the secondary characters. Sometimes the author surprises you years into a series by giving a character detail she never revealed before. Once I had an obnoxious mother-in-law character to whom I gave a Jersey accent, just to discover in book five that she was from the Midwest! There's that dilemma. I changed it for that book, but then a fan got upset, complaining about the loss of the hilarious Jersey mom, so I switched back.
AF: What's the first task you tackle when given a new audiobook project?
NW: Creating character voices and doing foreign language and accent research! First, I skim through to find out who all the characters are, how they're described, what they look like as well as their motivations, relationships, and purpose in the book. With voices, sometimes you just have to go for it. Make a bold choice, trust that the audience will forgive you for it, and move on! LOL. Sometimes you fail. Sigh. When you do challenging, interesting books, you inevitably put a lot of time into research and prep. Researching historical names, places, and events is time-consuming (especially in a foreign language)—as is highlighting the script, which I find necessary for scenes with dialogue between multiple characters. However, when you're lucky enough to get all that done—all you have to do in front of the mic is sit back and live the story. That's the joy of it.
Thanks so much, Nancy, for taking the time to talk with us. I'm so impressed with your work in Thailand, and how scary (but also kind of fun?) to have been thought of as a spy. Yikes. We listeners appreciate all that research you do into foreign languages and accents; it gives your performances an under-layer of authenticity.
To find more audiobooks performed by Nancy Wu, browse our reviews.