When I see the name of this month's featured narrator on the cover of an audiobook, I know I'm in for a treat. Vikas Adam infuses his performances with engaging warmth and respectful characterizations, adding drama and/or pitch-perfect humor as required by the story.
Vikas has long and broad experience as a narrator, with hundreds of titles in his audiography. He has performed an impressive range of audiobooks, including classics like A PASSAGE TO INDIA, contemporary political nonfiction like the THE MUELLER REPORT, and the very funny Klawde series for children. I especially like Vikas's collaborative work on the young adult rom-coms written by Sandhya Menon, in which he voices believable American teenagers, most of whom are sons of Indian immigrants.
The following audiobooks illustrate Vikas's solo work in a variety of genres, so there's bound to be at least one that will appeal to your listening tastes.


5 Audiobooks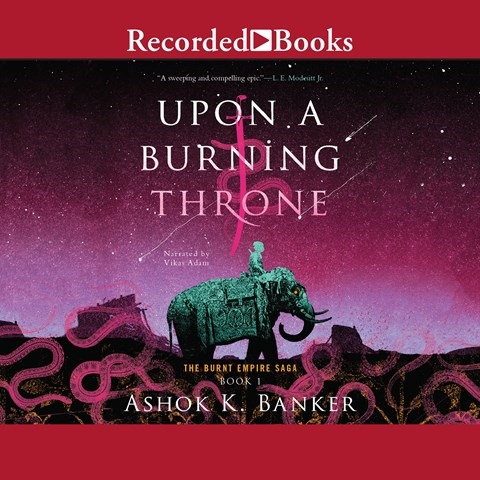 UPON A BURNING THRONE by Ashok K. Banker is the first in a new epic fantasy series that reimagines the Mahabharata, an ancient Indian epic. The story involves political intrigue, the right to inherit a throne, family infighting, conspiracies, tested loyalties, and full-on armed combat. The classic tale is updated, for example, by giving women more roles and more power. Vikas meets the many challenges of this long audiobook, including accurate pronunciation of non-English words and believable and consistent characterizations and accents. Fans of Indian mythology and long series will want to give this one a try.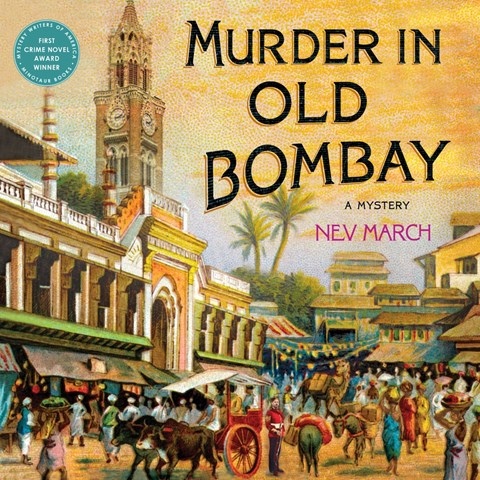 Nev March's MURDER IN OLD BOMBAY is a well-crafted mystery set in 1890s Bombay and based on true events. Our chief investigator is army veteran Jim Agnihotri, an Anglo Indian who while recuperating from an injury learns about the deaths of two young women. The question is, Was it a double suicide or a double murder? Channeling his lifelong idol Sherlock Holmes, Agnihotri sets out to find answers. Vikas taps into the main characters' personalities, giving each a unique sound and highlighting the drama of the mystery. Great period details add to the enjoyment of this story.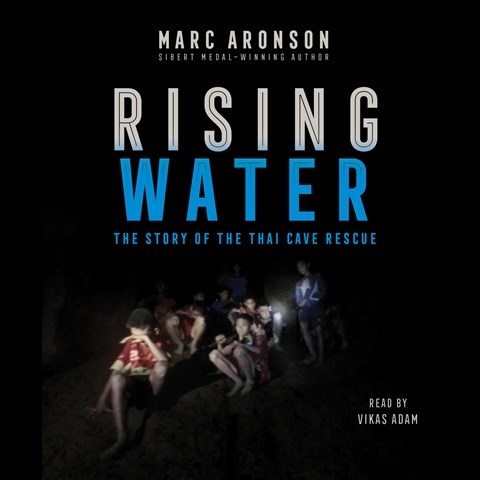 The children's nonfiction audiobook RISING WATER by Marc Aronson tells the story of the 2018 rescue of twelve young Thai soccer players who were trapped by water, along with their coach, in a complex of caves. The real-life drama of how to save the boys involved an international team of experts who came together to try to work a miracle against many odds. Vikas lets the drama and fear take center stage, helping us feel the full range of emotions of the boys as well as the rescue divers. Even if you already know the fate of the youngsters, you'll be caught up in this emotional and gripping story.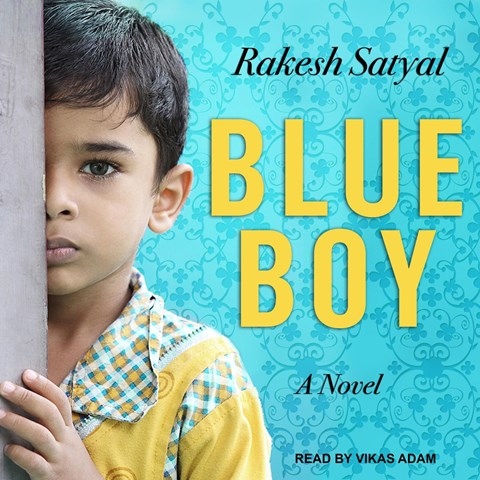 What would be like to be a gay Indian American adolescent living in Ohio in the early 1990s? Rakesh Satyal's BLUE BOY is a coming-of-age story about 12-year-old Kiran who is at a crossroad, trying to find his place in his (mostly white) Cincinnati school and in his immigrant parents' Hindu community while learning to fully own his sexuality and his differentness. Vikas gives his delivery believable inflections of a preteen and easily moves between the various needed accents, changing his tone to match the age and demeanor of the characters.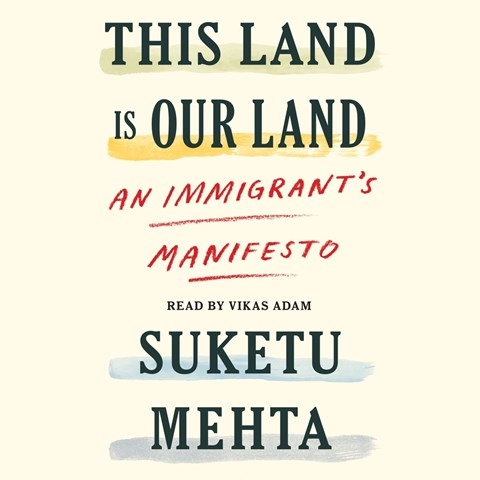 Suketu Mehta's THIS LAND IS OUR LAND is a timely look at contemporary immigration, not just to the United States but between countries across the world. This treatise puts the movement of people in the context of cultural and technological growth, politics, history, climate change, and xenophobia and explains, as the publisher's summary notes, why immigration enlivens and revives communities and countries rather than stifles them. Vikas keeps listeners engaged with his animated performance, smooth transitions among various languages, and distinction between narrative text and quoted material.


5 Questions
Whether you like nonfiction, contemporary fiction, or speculative fiction, you'll find plenty to choose from when you pick an audiobook read by Vikas Adam. Read on to see how Vikas answered some questions about his life and work and find out more about who he is both in and out of the recording booth.
AudioFile : What is the one thing you wish you knew before you recorded your first book?
Vikas Adam: That in most cases, I will be actor and director and so it's important to know the world of the book. By knowing the world, that means looking at the writing style and finding how best to interpret it. There's a certain amount of creative license you may take, but every acting choice you make must still be rooted in connection to the text, the tone, and the story you are telling.
AF: Tell us something surprising about yourself.
VA: I am fascinated with and love Feng Shui and have decorated my house and studio accordingly with touches inspired by the practice; I enjoy continuing to learn in my spare time.
AF: What's your go-to beverage when recording? How about after recording?
VA: Go-to beverage: Water, coconut water, hot water with lemon; coffee if needed. After recording, a complex and yummy bourbon.
AF: Is it difficult to avoid foreshadowing, especially when recording a book with a twist?
VA: I didn't see this question coming.
AF: What do you never wear in the recording booth?
VA: The romance fans will appreciate this: When it comes to shopping for new clothes, if there's a particular flirtation happening between me and an article of casual clothing, my mind inevitably questions whether there would be a future for us in the booth. How vocal is it when I move? If this particular relationship between clothing and model is meant to be symbiotic, then an understanding has to be made that in the booth, I am allowed to be loud and said article of clothing must be silent, especially as I physically move my arms and hands during a powerful scene. Thank God my torrid affair with corduroy was short 'cuz it would have been a painful breakup at this stage in my life.
--
Thanks so much for answering my questions, Vikas. I love your sense of humor! I hope one day we can talk noisy clothing over a fine bourbon.
For more audiobooks narrated by Vikas Adam, browse our reviews.