Now that summer is here in full force, the farmers' markets are at their peak and our home vegetable gardens are gracing us with fresh produce. This year, food lovers can add another item to their gratitude list: by Labor Day, most restaurants will have opened for sit-down dining again.
To tide you over until you feel comfortable making a reservation, you can virtually visit a multitude of restaurants by listening to stories that feature chefs and bakers and restauranteurs. These audiobooks can even inspire you to roll up your sleeves and create one of the protagonist's signature dishes in your home kitchen.
To get you started, check out the following restaurant-themed audiobooks. And whether you harvest the produce yourself or shop at a local outdoor market, I've included links to recipes that will help bring these stories to your own dining table. Here's hoping you can recruit someone else to wash the dishes.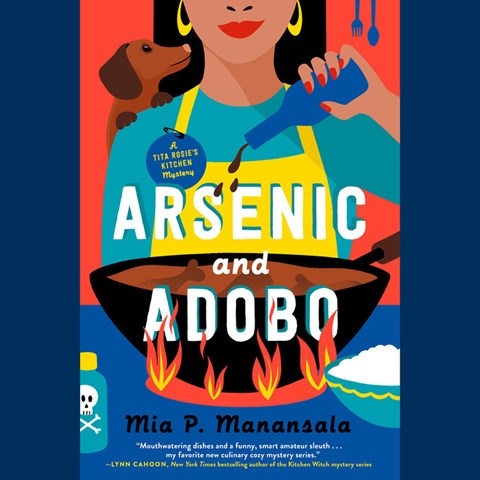 Set in a small town in Illinois, Mia P. Manansala's ARSENIC AND ADOBO is the first in a cozy mystery series featuring Lila Macapagal and her Tita Rosie's Filipino restaurant. After Lila breaks up with her cheating fiancé, she returns home to help keep the family restaurant afloat. When one of the customers keels over after eating at Rosie's, Lila, her friends, and her meddling aunties have to find the killer before their business is shut down for good. Narrator Danice Cabanela adds charm to this light summer listen. If you want to serve your family a taste of Rosie's cooking, you can't go wrong with adobo, like the authentic Filipino Pork Adobo recipe found on the Salu Salo Recipes website. The post includes information about the traditional dish and an instructional video.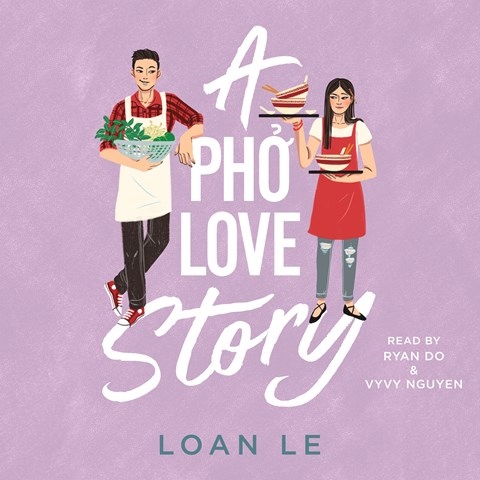 On the surface, Loan Le's A PHO LOVE STORY is a rom-com about Lihn and Bao, Vietnamese American teens whose families' restaurants are bitter business rivals. In between serving soups, bánh mì, and spring rolls in their respective restaurants, the teens must find a way to gain their parents' blessing for their secret relationship. On a deeper level, this audiobook sheds light on immigration, the lingering effects of the Vietnam War, family loyalty, and community. Narrators Ryan Do and Vyvy Nguyen share the performance, capturing the kids' personalities and giving voice to the Vietnamese words and dialect. The two families in this audiobook pride themselves on their pho, a traditional noodle soup that you can make at home. The Beef Pho Noodle Soup from Viet World Kitchen, includes lots of helpful advice and was developed by an award-winning cookbook author.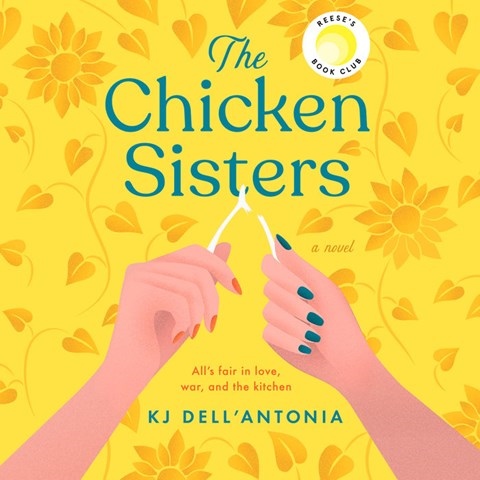 For a different kind of family rivalry, listen to THE CHICKEN SISTERS by KJ Dell'Antonia. For close to a century, two restaurants in rural Kansas have competed for the title of best fried chicken for miles around. When the descendants of the sisters who founded the restaurants find themselves on opposite sides of a food competition television show, they have to decide where their true loyalties lie: with their businesses or with the family as a whole. Narrators Xe Sands and Cassandra Campbell deliver all the emotions as the family members get caught up in the reality TV production. The style of fried chicken that's beloved in Kansas is pan fried (rather than deep fried). You'll find a recipe for Classic Fried Chicken on Cooking for Keeps, a site owned by a Kansas native. Thanks to detailed instructions and clear photographs, you're sure to find good success for the star dish of your next picnic.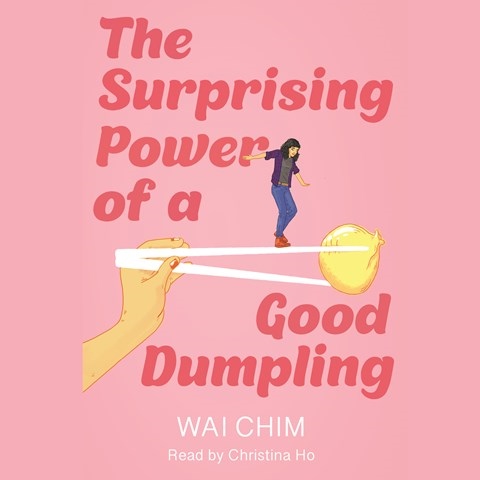 In THE SURPRISING POWER OF A GOOD DUMPLING by Wai Chim, Anna, a Chinese Australian teenager, is overwhelmed with her familial duties: taking care of her mentally unstable mother, watching over her younger siblings, and helping her father at his Chinese restaurant, all while trying to do well in school and have a life of her own. The new delivery boy at the restaurant may be the distraction she needs, but he seems to have troubles of his own. Narrator Christina Ho won an Earphones Award for her emotionally packed performance. According to "MasterChef Australia" winner Adam Liaw, every Chinese family has a freezer full of dumplings. His version of Basic Dumplings guides you through the entire process, from making the dumpling skins to filling and cooking.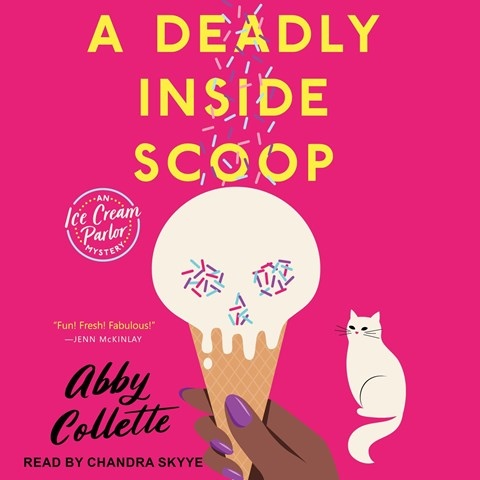 Summertime means ice cream time, so it's the perfect time to listen to A DEADLY INSIDE SCOOP, the first entry in Abby Collette's Ice Cream Parlor Mystery series. MBA Bronwyn sees a bright future when she takes over her family's Cleveland-area creamery. The light is dimmed, though, when opening day is greeted by a snow storm and then a man with a grudge against Win's family is found murdered. Counting on help from her friends and the Black community, Win sets out to find the killer and save her restaurant. Narrator Chandra Skyye's lively performance homes in on the characters' individual quirks and interrelationships. You can re-create the spirit of Win's unique ice cream flavors and treats by serving Watermelon Ice Cream Floats from the Grandbaby Cakes website. These pretty and refreshing drinks will elevate any summer cookout.