I'll admit it—at certain points during the pandemic, videos of Siberian huskies were all that got me through the day. So I'm sure you can imagine the joyous yip in my voice as I showcase five romance audiobooks featuring dogs. Let's face it, every story is better with a dog in it, especially when narrators are willing to do the cute "I only use this voice to talk to my dog" voice.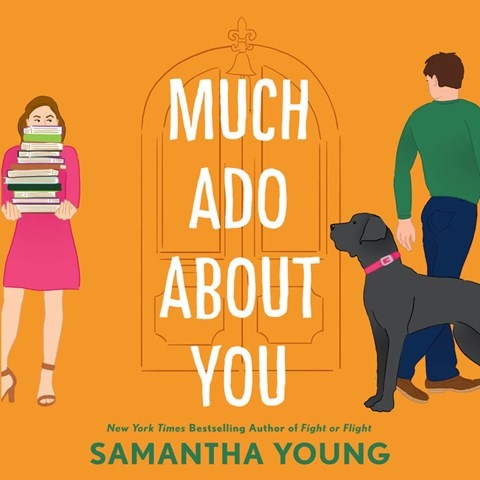 Let's begin with a meet-cute involving a dog. In MUCH ADO ABOUT YOU by Samantha Young and read by Imani Jade Powers, Chicago transplant Evie Starling meets a Great Dane and then falls for its owner, Roane Robson, in an idyllic English village. Powers has a contemplative, sweet voice and handles both Robson's Scottish accent and Evie's American accent well.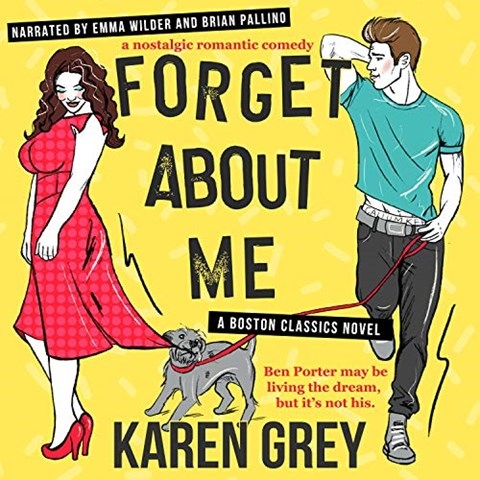 Time travel back to 1988 Boston for FORGET ABOUT ME by Karen Grey, read by Emma Wilder and Brian Pallino. Ben and Lucy are both facing family problems when a dog rescue brings them together and gives them a chance at happily ever after. Pallino's deep, mature voice creates a realistic portrayal of Shakespearean actor Ben while Emma Wilder matches the soulful guilt Lucy feels.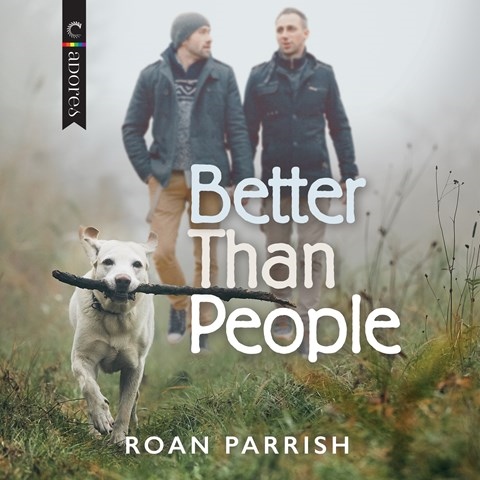 The title says it all for BETTER THAN PEOPLE (Garnet Run, Book 1) by Roan Parrish, read by James Cavenaugh. Simon and Jack use a pet share app to find furry companionship and discover human companionship with each other along the way. Cavenaugh delivers a measured reading willing to dig into both protagonists' issues as well as some steamy intimate scenes.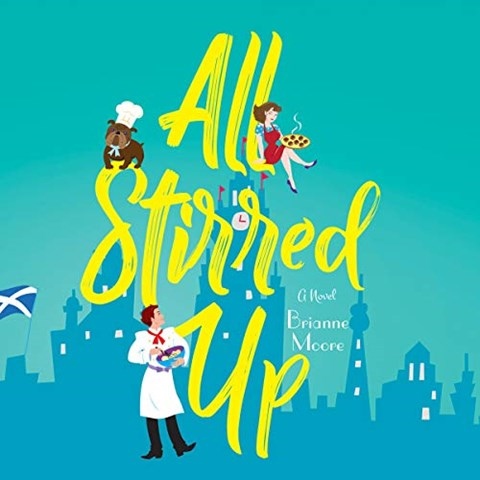 Let's jump across the pond again for ALL STIRRED UP by Brianne Moore, read by Mary Jane Wells. This PERSUASION retelling has as its conceit a restaurant competition between Susan and her old love, Chris, complete with Scottish and English accents. Wells's narration is swoon-worthy. Chris's new bulldog Ginger humanizes her owner while Wells plays up Ginger's many scenes for comic relief.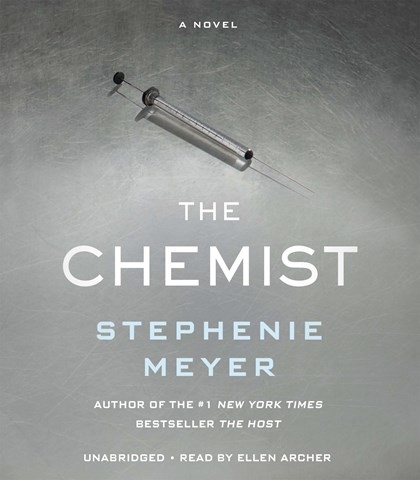 Finally, an older title: THE CHEMIST by Stephenie Meyer and read by Ellen Archer. This psychological action-adventure thriller features a government operative and a civilian, opposites who attract, with a secondary character whose trained guard dogs play a significant role in the story. Exquisitely paced and delivered narration make this an Earphones Award winner. If you don't love the dogs more than the people by the end of the audio, I'll be greatly surprised.
Thanks for reading this mini-homage to everyone's best friend, our pet dogs. I'd love to hear about your favorite audiobook romances that feature pets on social media.